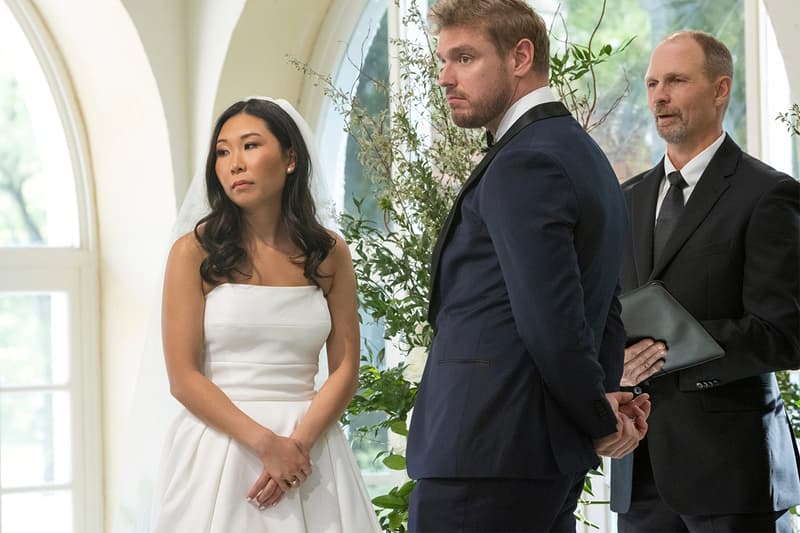 Entertainment
'Love Is Blind's Natalie Reveals Shayne Joined New Dating Series 'Perfect Match' During Their Relationship
Finally revealing the unspoken drama from Season 2.
'Love Is Blind's Natalie Reveals Shayne Joined New Dating Series 'Perfect Match' During Their Relationship
Finally revealing the unspoken drama from Season 2.
Season 2 of Netflix's Love Is Blind gifted fans with a chaotic and hard-to-read dynamic between cast members Natalie Lee and Shane Jansen. Natalie's behavior all along hinted that there was a bigger reveal as to why she no longer wanted to be with Shayne — and it wasn't Shaina Hurley's fault, as many suspected.
According to Natalie, Shayne got the call about Perfect Match while the pair was still dating. "I knew about the new dating show back in Sept 2021 because Shayne and I were both approached to apply for it while we were in a relationship," she said on her Instagram story this past weekend. The casting team was not aware that the pair were still dating, and to Natalie's surprise, Shayne used this to his advantage.
"We told each other we declined the opportunity, but I later found out he didn't decline and started the casting process in November of 2021 without my knowledge at the time," she continued, "While we were still together."
Shayne went on to film the series but did not allow Natalie to close the door on the relationship. "He texted me numerous times he wanted to leave midway through filming because he still had feelings for me after we saw each other for [the] first time since our breakup at the reunion show taping."
It was not until after filming that Natalie met up with Shayne and officially killed all hope he might've had left, People reported. She also added that he revealed himself to be a "clout chaser," who took it upon himself to lie about drug use and more during his interview with The Viall Files, referred to as a "tell-all."
Shayne responded to Natalie's claims, stating "For someone to talk about me negatively shortly after my mom passed… I'm just done." He claimed that any reports of him being a clout chaser are beyond false, and his pulling away from the spotlight to care for his mother in 2021, who later passed, was all the proof anyone should need.
---
Share this article