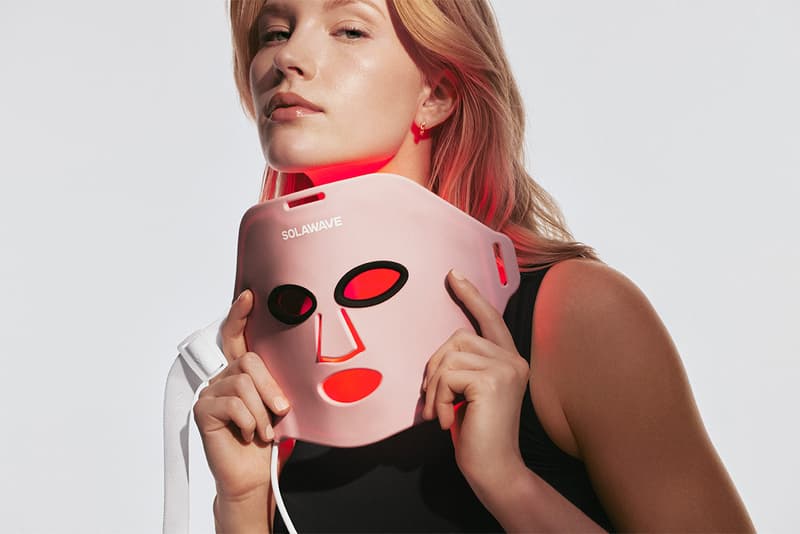 Beauty
The Wait Is Over: SolaWave Drops Its First Full Flex LED Light Therapy Face Mask
It's time to get your glow on.
The Wait Is Over: SolaWave Drops Its First Full Flex LED Light Therapy Face Mask
It's time to get your glow on.
SolaWave, the skincare brand behind Hollywood's red carpet glow, has launched a Full Face Flexible Mask geared towards tightening the skin and anti-acne.
The new mask is meant to help users achieve professional results at home with the easy-to-use, full-face LED light therapy treatment mask. "Since launching SolaWave two years ago, our community kept asking us to launch a product that covers the entire face, and we are so excited to launch this new mask," Founder Andrew Silberstein states in a press release. "This combines the power of both blue and red-light therapy for a relaxing, clinically proven 10-minute treatment. The flexible, silicone-based material allows the LED lights to perfectly hug your skin and provide the most effective dose of light therapy." LED light therapy masks have been most sought after by our favorite A-Listers and are the key to circumventing dull, plump-less and uneven skin tones.
SolaWave's Full Face Flexible Mask retails for $399 USD and is up for grabs via the brand's website.
View this post on Instagram
---
Share this article