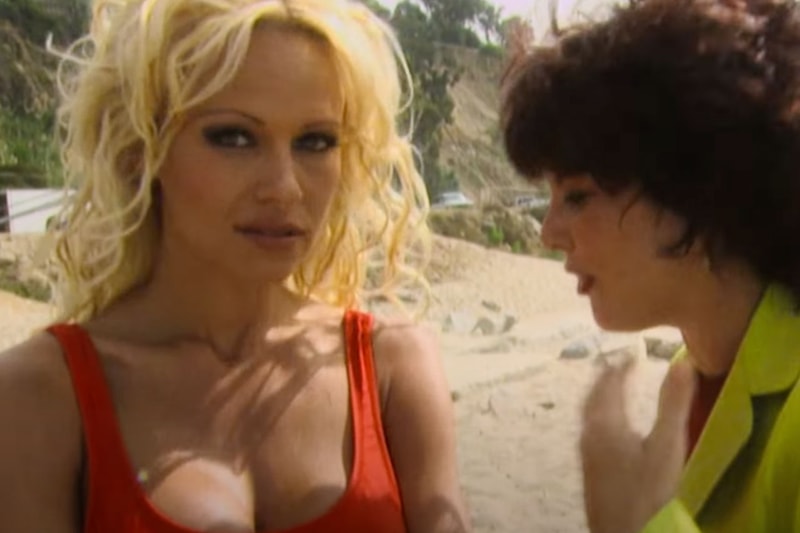 Watch the First Trailer for 'Pamela: A Love Story'
Landing on Netflix later this month.
Following the success of the stellar Disney+ series, Pam & Tommy, streaming service Netflix announced a brand new documentary that would "set the record straight" on Pamela Anderson's story.
Titled Pamela: A Love Story, the new film seeks to tell the truth about Anderson's rollercoaster career and love life, but through the lens of the star herself. The first announcement was shared in 2022, through an Instagram post which Anderson captioned "My life/A thousand imperfections/A million misperceptions/wicked, wild and lost/Nothing to live up to/I can only surprise you/Not a victim, but a survivor/& alive to tell the real story."
Now, Netflix has released the very first trailer, ahead of the documentary's debut later this month. The trailer begins with a compilation of rare footage from Anderson's life, as the model's voice-over says "I didn't sleep last night at all." It continues with Anderson explaining, "I blocked that stolen tape out of my life in order to survive, and now that it's been brought back up again, I feel sick." Anderson then explains that she "wants to take control of the narrative for the first time," as we see footage from her life and career.
Watch the trailer in full below, before Pamela: A Love Story lands on Netflix on January 31.
---
Share this article