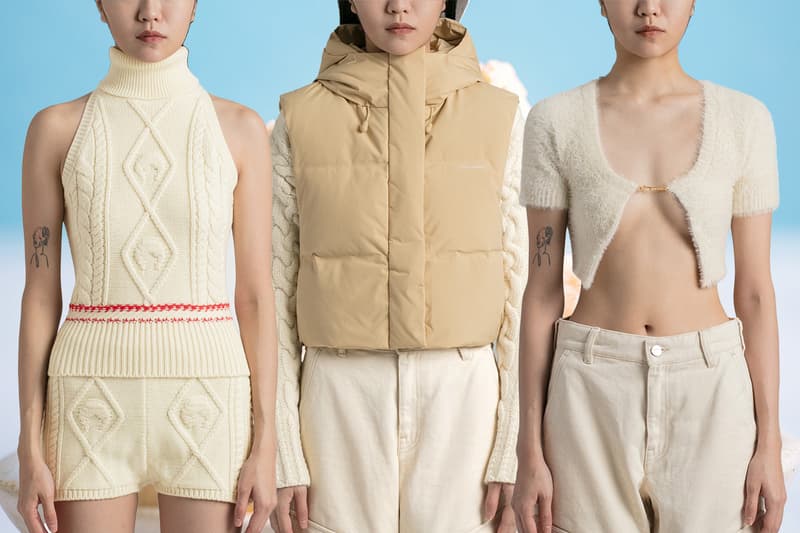 Fashion
The Ultimate Style Guide To TikTok's Viral "Vanilla Girl" Aesthetic
We're in our warm and cozy era.
The Ultimate Style Guide To TikTok's Viral "Vanilla Girl" Aesthetic
We're in our warm and cozy era.
TikTok has a knack for romanticizing the seasons and the latest viral "vanilla girl" trend is no exception. Inspired by winter, the monochromatic style is characterized by cozy knits and fluffy textures arriving in shades of soothing cream and white.
While the colder months typically have us counting down the days until the sun stays out past 4 p.m., the cream-colored way of dressing encourages you to embrace the urge to snuggle up 24/7. Don't confuse the trend with looking basic — vanilla girls are all about appearing as sweet and soft as their favorite ice cream flavor. The key to the cloud-like style is its effortlessness. Taking fashion cues from your boucle couch helps infuse your closet with a sense of rest and relaxation, capturing the feeling you get sitting by a warm and toasty fire.
Accessories like snow bunny-approved ear muffs, leg warmers, feminine shrugs and bolero sweaters are all must-haves for achieving the gentle lamb look. Paired with wind-kissed "I'm cold" makeup, the TikTok vanilla girl aesthetic is perfect for entering your soft life era.
Continue scrolling to find the wardrobe essentials you need to recreate the vanilla girl look.
---
Share this article