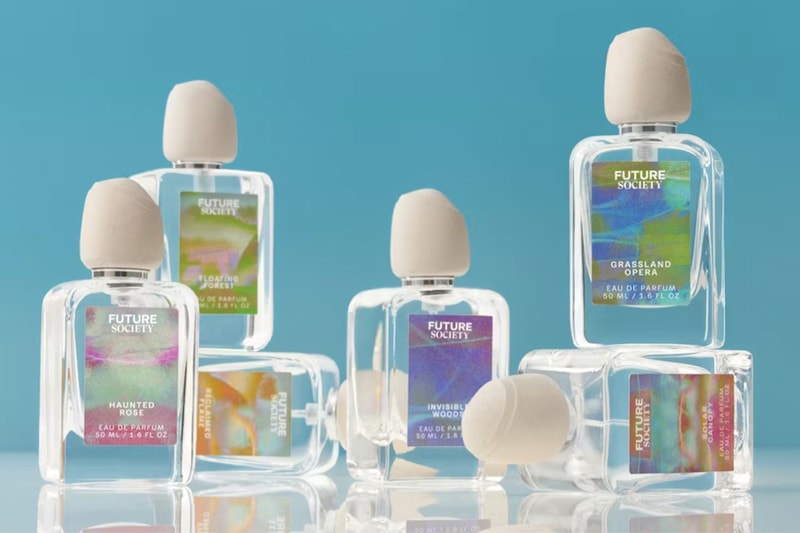 Beauty
Meet Future Society, the Brand That Curates Fragrances From Extinct Flowers
Introducing six "never-before-experienced" perfumes.
Meet Future Society, the Brand That Curates Fragrances From Extinct Flowers
Introducing six "never-before-experienced" perfumes.
Arcaea, a biotech start-up, has cultivated a brand that focuses on transporting floral fragrances to bygone eras with a fresh collection of scents inspired by extinct flowers.
Future Society, the exciting and innovative new brand, finds its creative muse in the fascinating world of extinct flowers. By harnessing the power of sequenced DNA, this cutting-edge technology allows Future Society to delve into the past and unlock the secrets of the scent molecules that these long-lost flowers may have once emitted.
With this valuable and intriguing information in hand, Future Society generously shared it with some of the most distinguished perfumers in the industry. The talented perfumers, including the renowned Daniela Andrier and Olivia Jan from Givaudan and the esteemed Jérome Epinette from Robertet, joined forces to create absolutely captivating and enchanting, six-never-before-experienced perfumes.
View this post on Instagram
Future Society's Scent Surrection Collection is a collection of six fragrances that feature flowers from various regions worldwide. "Grassland Opera," for instance, showcases the "orbexilum stipulatum," a flower that used to exist in the northern American plains but became extinct due to changes in buffalo migration patterns. Another fragrance in the collection is "Reclaimed Flame," which captures the essence of the "leucadendron," a flower from South Africa that disappeared due to wildfires.
You can choose to experience a single fragrance from the perfume collection, retailing for $98 USD or opt for the discovery set of minis via the brand's website, which includes all the scents, for $35 USD.
---
Share this article