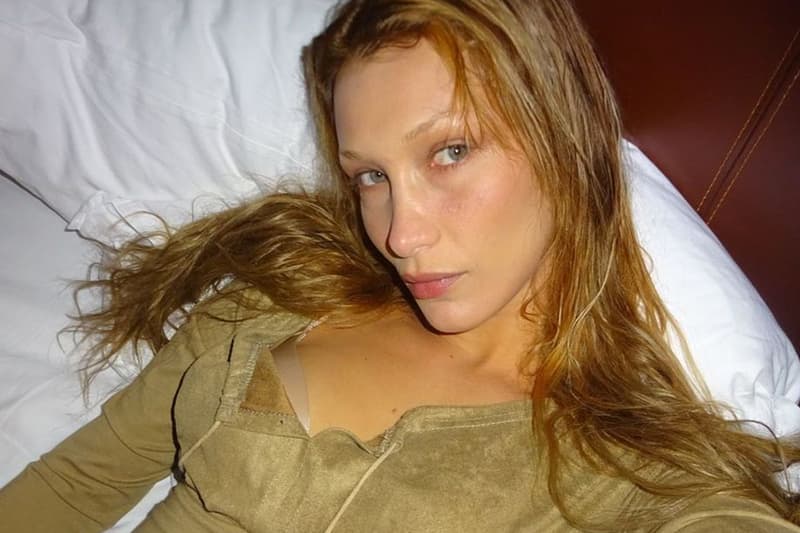 Beauty
Bella Hadid Shares "Real Talk" About Her Morning Anxieties in a Vulnerable, Makeup-Free TikTok
"I want to show you how f-cking dumb I look sometimes."
Bella Hadid Shares "Real Talk" About Her Morning Anxieties in a Vulnerable, Makeup-Free TikTok
"I want to show you how f-cking dumb I look sometimes."
Bella Hadid is one of the most beautiful women in the world. Yet, while knowing this, she can take to TikTok to tell us about her anxieties and how puffy her under eyes are most confidently. We stan a relatable queen.
Her makeup-free video casually popped up on my FYP page, and to my surprise, the model was revealing some real talk moments. The clip is three minutes long and yes, I sat there and watched all three minutes, scribbling notes physically and mentally. At the beginning of the clip, she rants, "I want to show you how f-cking dumb I look. While pulling down her visibly puffy eye bags. She goes on to say that she tries to get her morning affirmations done but sometimes it doesn't work because she wakes up with so much anxiety. Same, Bella. Same.
The moral of the story is that we're all human. You can be one of the world's most sought-after persons and still suffer from baggy eyes, anxiety and scruffy hair. No one is exempt. However, how you fight to make yourself feel alive and the most beautiful is the most important part. Shouts out to Bella Hadid for her vulnerable moment and for embracing her "now." It may have helped someone else on the model side of TikTok.
---
Share this article