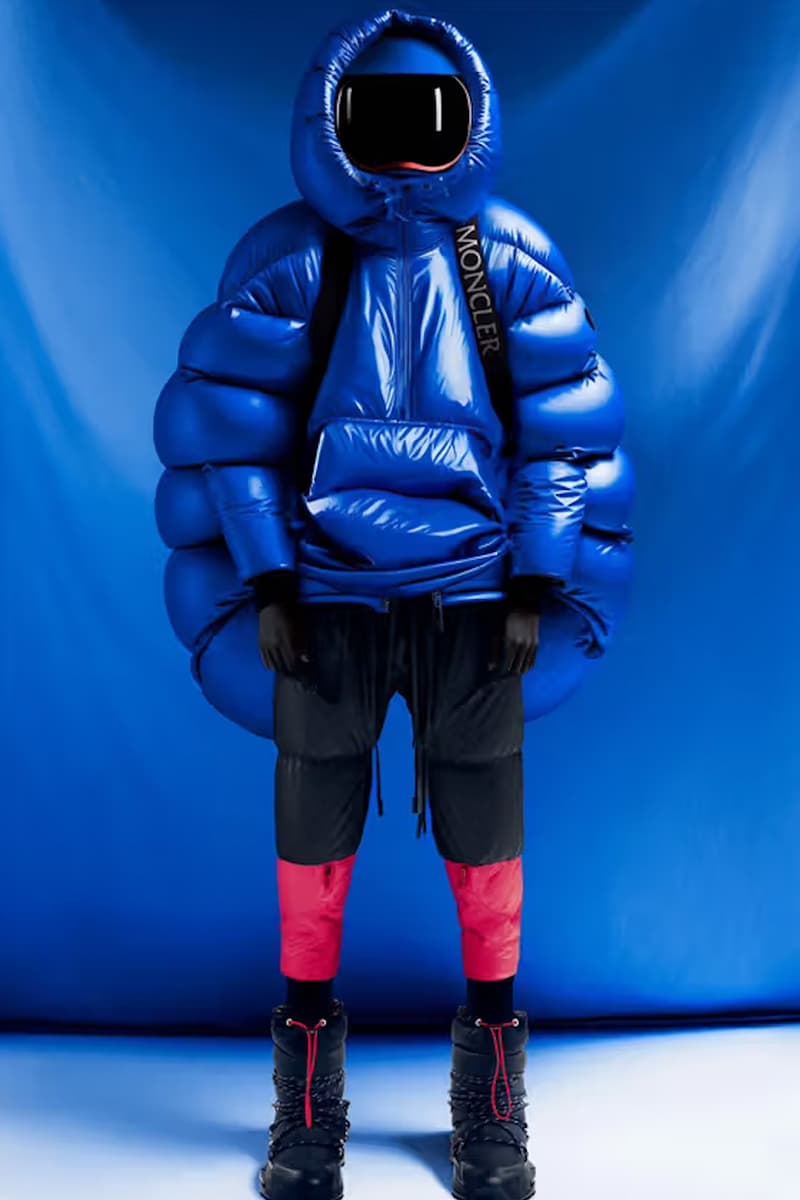 Diving Into Digital: Our Favorite Fashion NFT and Web3 Projects of February 2023
From Mugler's futuristic meta angels, to FRGMT x Moncler's ultra cute robotic pets.
Fashion
Diving Into Digital: Our Favorite Fashion NFT and Web3 Projects of February 2023
From Mugler's futuristic meta angels, to FRGMT x Moncler's ultra cute robotic pets.
Although February is usually packed with Fashion Week madness, it didn't prevent Web3 initiatives from taking futuristic innovations to the next level. Conversations about the metaverse still prevail, yet these are starting to be bookended by hardcover titles. At the same time, brands continue to unveil immersive experiences that give consumers a new way of experiencing creativity and craftsmanship.
This month, we saw Mugler release its first Web3 collection to celebrate the 30th anniversary of its "Angel" fragrance. We also obsessed over Hiroshi Fujiwara's latest Moncler Genius collaboration aimed at emulating emotional connections. Similarly, we witnessed a rise in metaverse books such as Rizzoli's How to Land in the Metaverse: From Interior Design to the Future of Design or Assouline's Metaverse Dream.
Continue scrolling to see our favorite cyber collections and Web3 initiatives this February.
Mugler unveiled its first set of arty digital collectibles.
Celebrating the 30th anniversary of the "Angel" fragrance, Mugler tapped German digital artist Marc Tudisco to develop a set of arty Web3 collectibles augmented by self-identity. Following the words of Thierry Mugler, "The real world is not enough," the imprint sought to create an experience that allowed consumers to sculpt their own identity through extraordinary and limitless metamorphosis. Prior to minting the four available futuristic angels, users could take a personality test to find out their best fit. The 300 collectibles available all quickly sold out on OpenSea.
Prada dropped its ninth limited-edition "Timecapsule" collection along with with a complementary gifted NFT.
February couldn't start without Prada dropping its ninth limited-edition "Timecapsule" Collection, now a tradition in the digital space. This month, the label unveiled a shirt — the second in a three-part series — featuring prints designed by Italian photographer Enzo Ragazzini from his '70s archive. Of course, this served as an opportunity to minters to join Prada's exclusive Crypted NFT community and an exclusive invitation to the brand's womenswear Fall/Winter 2023 fashion show.
FRGMT presented "Lovot," an ultra-cute robotic pet, during Moncler's London Fashion Week event.
When Hiroshi Fujiwara first heard about Moncler's upcoming "Art of Genius" event, he immediately knew he wanted to showcase his creativity as a process rather than an end product. Thus, for the exclusive live show, the designer behind FRGMT staged a "Robotic peepshow" aimed at taking conventional fashion to a whole new level as well as emulating emotional connections. He commented, "As technology evolves, people expect more from robots, with fierce competition for functionality. But Lovot deliberately does the exact opposite. It doesn't do anything. It's just cute. And I like that — it's in the FRGMT DNA."
Leading contemporary art museum Centre Pompidou received a CryptoPunk donation.
Centre Pompidou couldn't have started Paris NFT any better. Yuga Labs, the brand behind the popular NFT collections Bored Ape Yacht Club (BAYC), CryptoPunks, and Meebits, donated the institution CryptoPunk #110. The move, part of the Punks Legacy Project, was an initial step toward bringing attention to the provenance and cultural significance of one of the earliest NFT projects, CryptoPunks. The donation also included an Autoglyph, which will soon be showcased along with CryptoPunk #110 during Centre Pompidou's awaited 2023 digital art exhibition.
Hublot tapped Takashi Murakami for a colorful new Web3 collaboration.
Hublot and Takashi Murakami joined forces for the fourth time to announce a new and exclusive artistic project aimed at bridging the gap between watchmakers and contemporary art. The creative duo teased a 13-piece collection of unique NFTs alongside their physical counterparts, which feature a variety of gemstones, including rubies, sapphires, amethysts, tsavorites and topaz in various shades. Design-wise, the range takes inspiration from the '70s video game aesthetic reimagined through Murakami's quintessential smiling flower motif.
Jewel unveiled "Innerworld," a virtual mental wellness center in the metaverse.
Singer-songwriter Jewel co-founded a safe, therapeutic space in the visionary world of the metaverse. Dubbed Innerworld, the project stands as an accessible, virtual reality-based wellness center. Through an anonymous avatar, users can easily learn the tools of Cognitive Behavioral Immersion, an alternative or augmentation to traditional talk therapy.
DMIx launched a new photo-realistic virtual models division to enable end-to-end digital workflow.
Digital platform DMIx by ColorDigital GmbH believes digitalization is one of the key facilitators for sustainable transformation. Thus, they have developed an innovative, high-quality end-to-end virtual model workflow for fashion brands and a virtual 3D photo studio. Despite not being the first company to do so, DMIx StudioAvatars have an impressive photorealistic quality never seen before. The digital models can be customized and individualized to a brand's preference and are part of Color Digital's commitment to improving diversity and representation in the fashion industry.
MACKAGE commissioned Harry Nuriev for an immersive art installation during Courchevel World Ski Cup 2023.
Global luxury outerwear label MACKAGE invited consumers for an immersive experience during Courchevel World Ski Cup 2023. The installation, which was displayed directly on the slopes of Hotel Barrière Les Neiges, invited all skiers, World Ski Cup participants and guests to enter and explore the world of the brand. The showcase also represented the continuation of the label's ongoing partnership with Harry Nuriev, the internationally renowned artist and founder of Crosby Studios.
Crypto and NFT communities came together to raise aid for Turkey and Syria.
The crypto community showed its dedication to supporting humanitarian efforts by raising over $9 million USD in donations to help the victims of the devastating earthquakes in Turkey and Syria. Platforms like Binance, Tether, Bitfinex, OKX and Kucoin sought to help ease the suffering of survivors along with aid in recovery and rebuilding efforts. In addition to these collective donations by leading crypto platforms, the Avalanche Foundation, Refik Anadol and Jack Butcher also contributed to the cause.
Publisher Rizzoli teased a new book titled How to Land in the Metaverse: From Interior Design to the Future of Design.
If you are a cyber interior design enthusiast, you've probably heard of Crosby Studios. Known for being behind some of today's most original interiors that exude aspirational fantasy, conceptual artistry and innovation, Crosby Studios is one of the buzziest furniture, interior design, lifestyle, and architecture brands of this day and age. Of course, Rizzoli couldn't miss the opportunity to publish a title exploring the studio's most popular interiors and newest metaverse spaces. Arriving in April, How to Land in the Metaverse: From Interior Design to the Future of Design is a must-have reference hardcover for the firm's myriad fans.
Beeple and HENI teased the upcoming art book Exploring EVERYDAYS: THE FIRST 5000 DAYS.
Mike Winkelmann, aka American digital artist Beeple, teamed up with the art and technology group HENI to launch his first art book. The title explores his record-breaking NFT of the same name (EVERYDAYS: THE FIRST 5000 DAYS), which sold for over $69 million USD at Christie's and is now considered the catalyst to the current digital art renaissance. Beeple reflects through an in-depth interview on his career along with the intricacies of the art and Web3 worlds.
---
Share this article