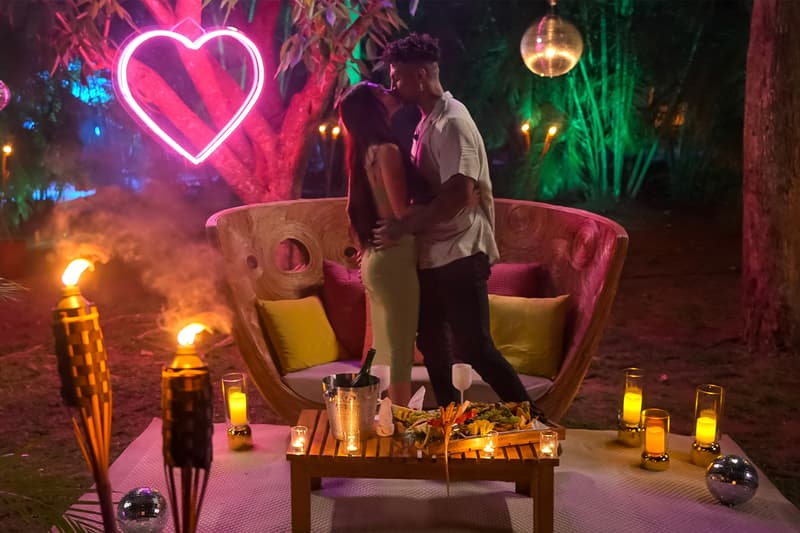 Sex & Dating
Spice up Date Night With Netflix 'Perfect Match' Inspired Ideas
From the show you know and love.
Spice up Date Night With Netflix 'Perfect Match' Inspired Ideas
From the show you know and love.
Since the announcement of Netflix Perfect Match, viewers have flooded social media with their opinions on what may be the most chaotic dating show to hit the platform. But one aspect flew under the radar that will definitely elevate your love life in the age of inflation: budget-friendly date nights.
Each episode, Perfect Match follows its contestants and couples as they complete challenges for the spot of the "most compatible couple" in the villa, giving them full control. However, along with the game-playing hunt for love, Netflix's producers maxed out their intimacy coordinating budget and it shows.
Here are our top six, budget-friendly date night ideas inspired by Netflix's Perfect Match.
A late-night picnic — laced with pleasure.
Although Ines Tazi was hoping her castmate William Richardson would "drop the mask of a man who is very strong and very competitive," and "be vulnerable," on their date, he did the opposite. But, this date idea still stands as one of the best for unconventional-leaning couples. If you've struggled with introducing the topic of kink or polyamory, create a mini lovers workshop equipped with sensory-spiking details like blindfols and feathers. Like Ines and William explored, start by their ear or nape of their neck, and lightly graze them with the feather. As you move across their body, enjoy discussing what feels good and what may feel more awkward than pleasurable. This is a great way to get intimate, without following the usual "rulebook."
DIY manifestation bracelets.
By far the cutest date idea for the spiritual femmes in the chat, Episode 8 taps into manifestation rituals. Follow the prompt, "When you visualize your dreams, what do you see? This is also a great conversation starter for those who seek to dive into their partner's deepest desires, both sexual and platonic. Break the ice by talking about
DIY spa day — on each other.
Couples massages are all the hype — and we can all agree it's beyond worth it. But for those ballin' on a budget, treating each other to intimate care is a sweet way to bond. Apply face masks on each other, give sensual massages with oils and for those into fetishes, this is a great time to explore foot fetishes and more.
The classic beach date
This is Netflix's favorite date style to fall back on — and with good reason. Nothing is more soothing than the sounds of waves and the sight of your lover. Thankfully, in the age of inflation — this is the ultimate cheap date.
Charceuteruie board tasting.
This one's for those who like to "try everything once," as the late sex symbol Mae West would say. Charcuterie boards aren't just a fun DIY craft for femmes with a knack for homemaking. It's a great way to lighten conversation by exploring new foods amongst a variety — hello picky eaters — and of course, experience a moment of luxury.
Although Dom from Perfect Match struggled to make sense of which fruit was which, ultimately embarrassing himself, he and his once-perfect match Francesca Farago were able to share laughs about his shortcomings and tried new things, which research supports is great for intimacy building.
Abstract sip and paint
When Chloe met up with her ex Mitch for an unexpected painting date, it revived all hidden feelings — despite her meeting another potential perfect match the day prior. During their date, they painted each other, however, on yours you can opt for an "abstract" paint date where you both explore separate shapes and your favorite colors to avoid complete embarrassment. Basically, you can't f-ck it up because the point is to just paint and giggle.
---
Share this article