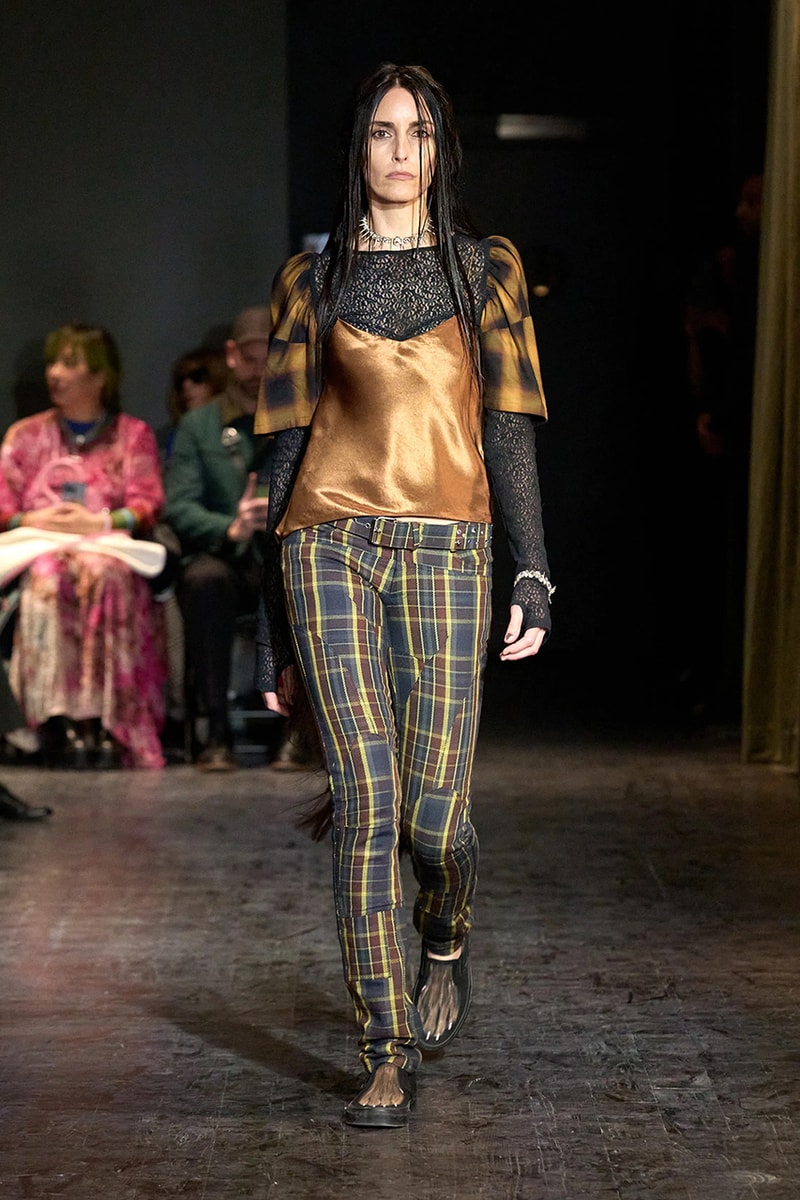 1 of 40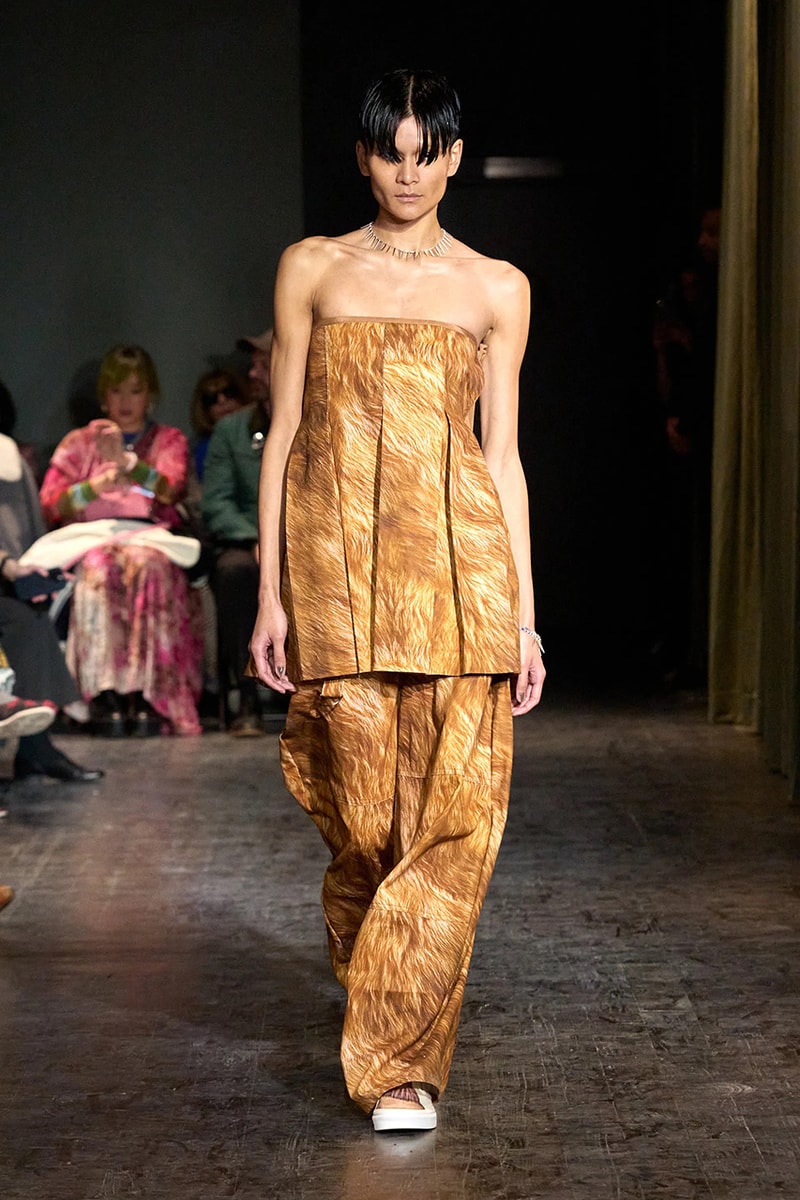 2 of 40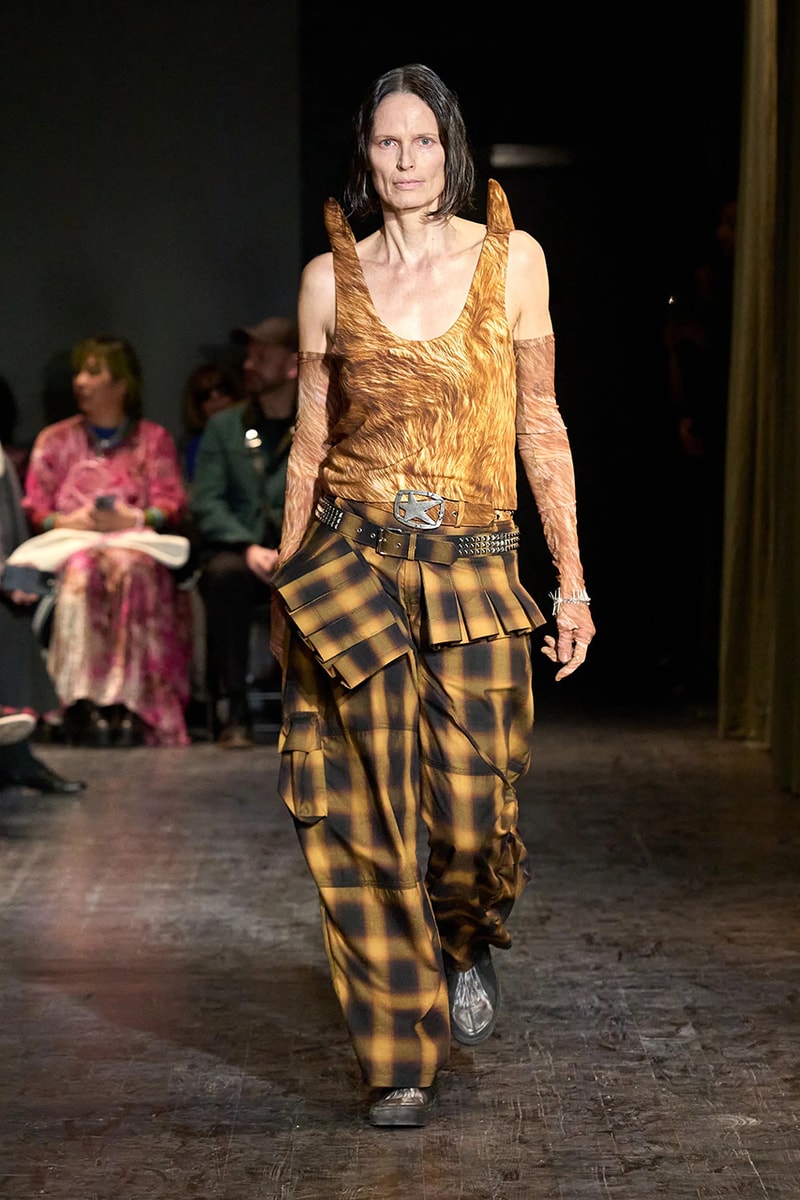 3 of 40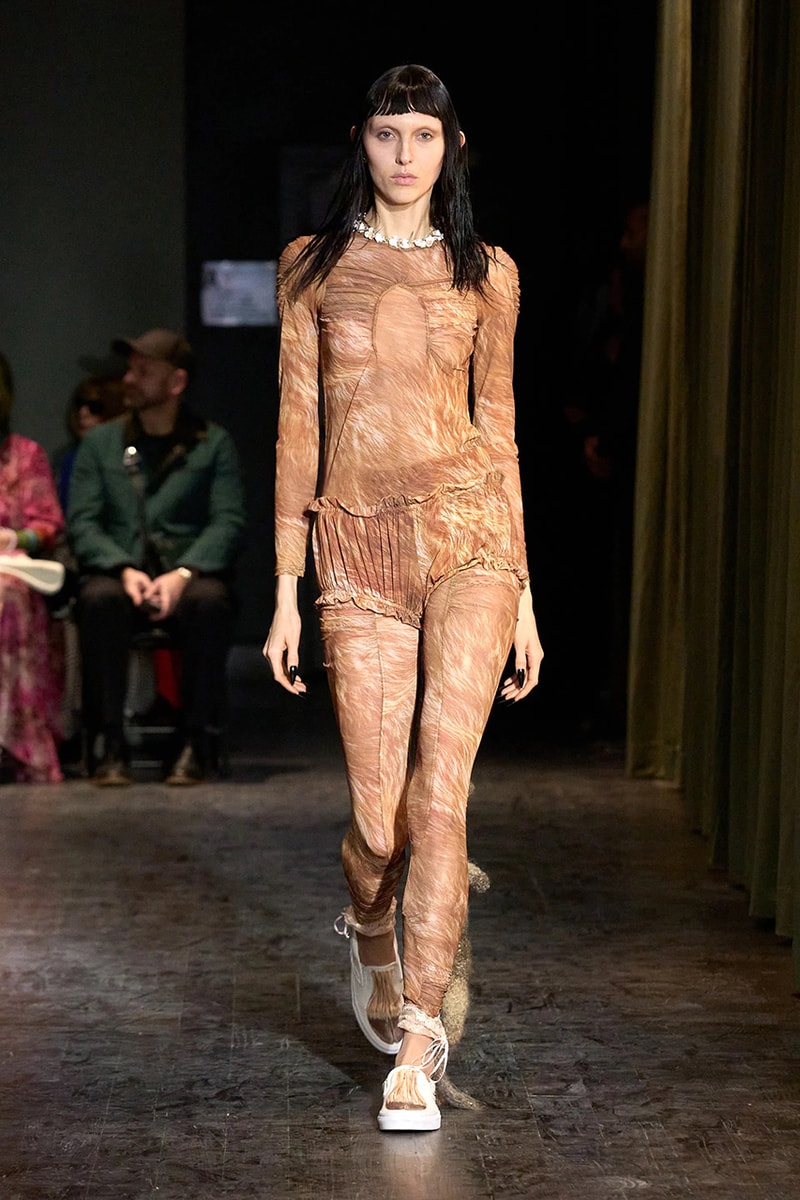 4 of 40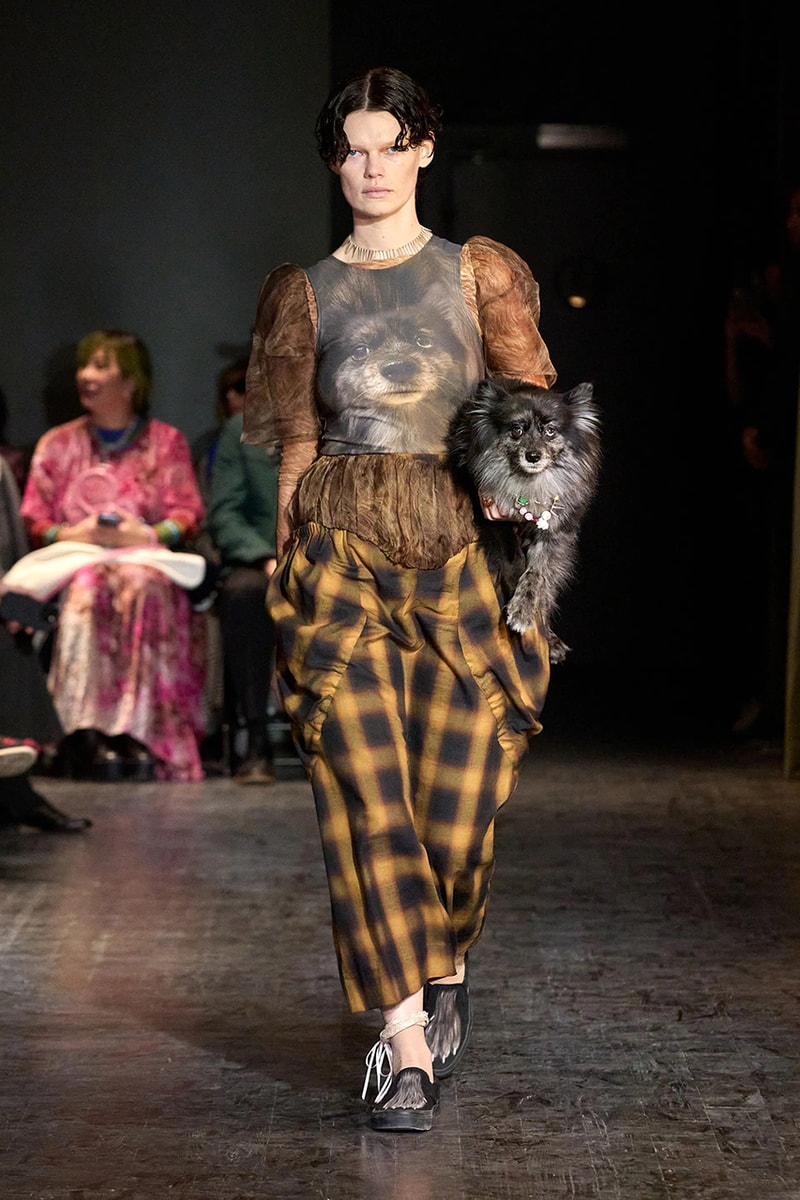 5 of 40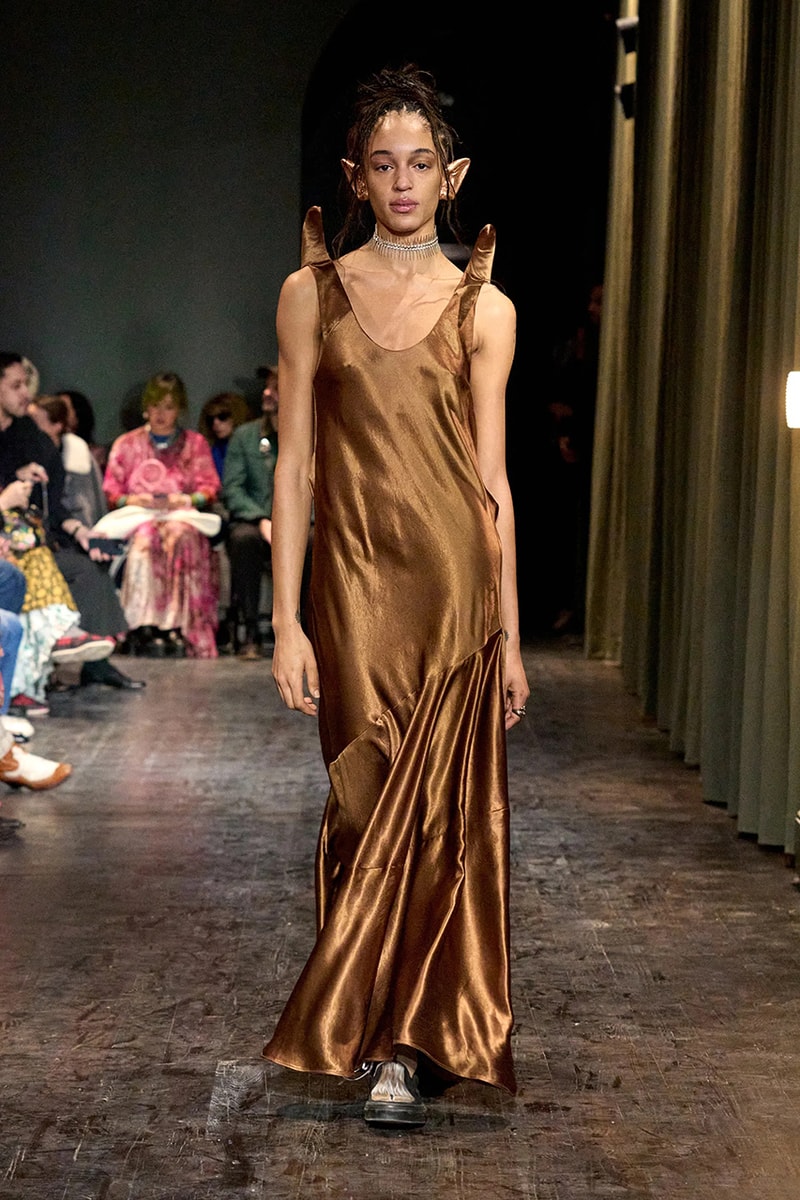 6 of 40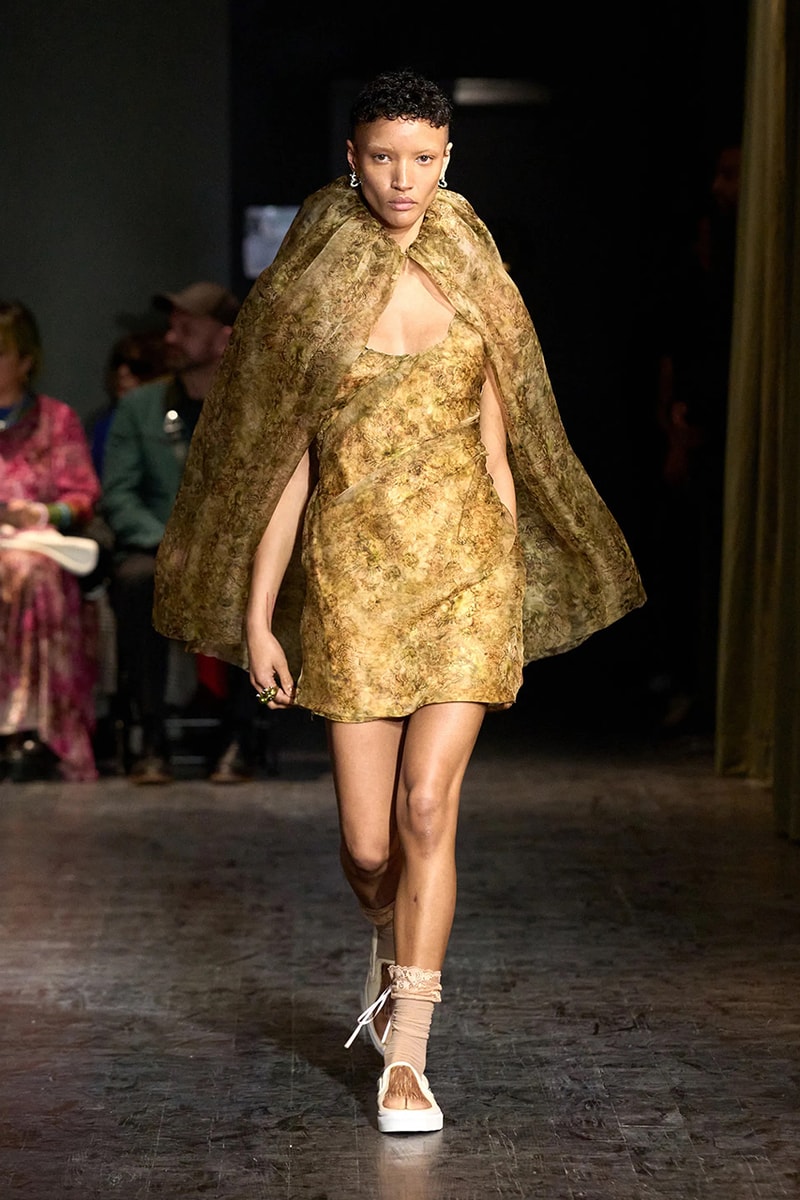 7 of 40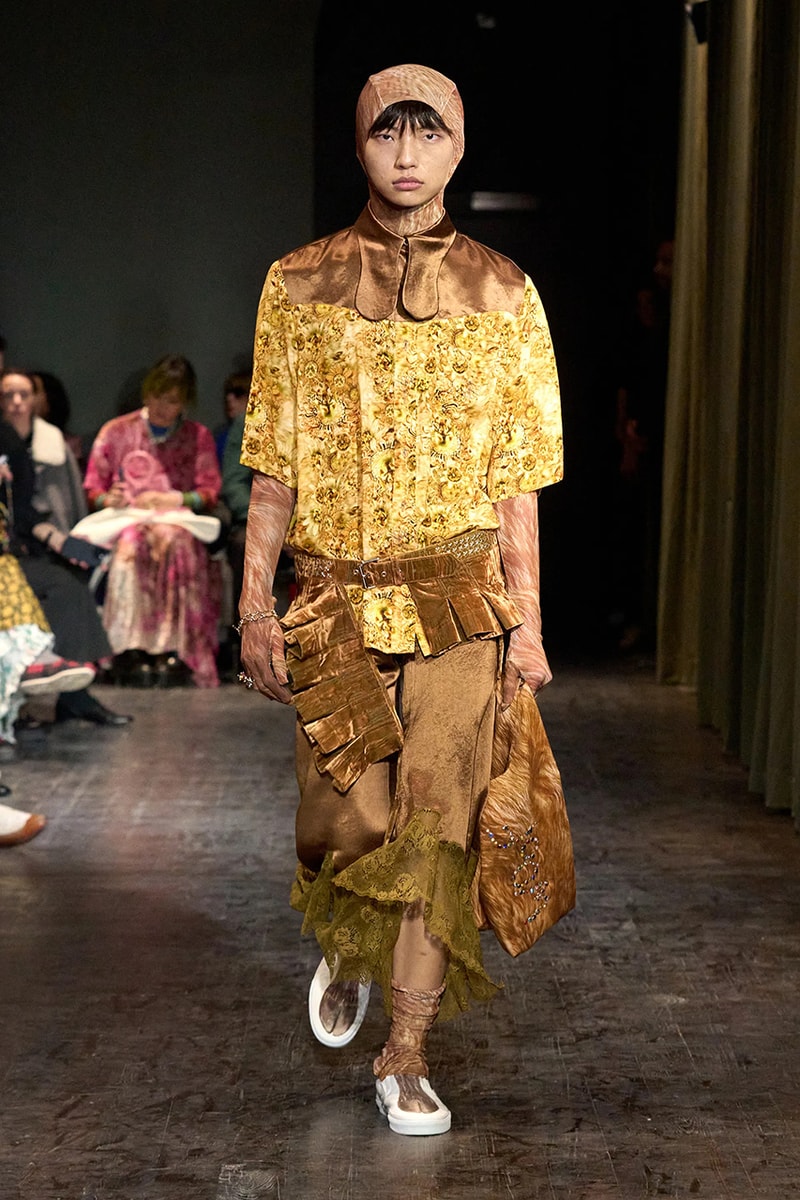 8 of 40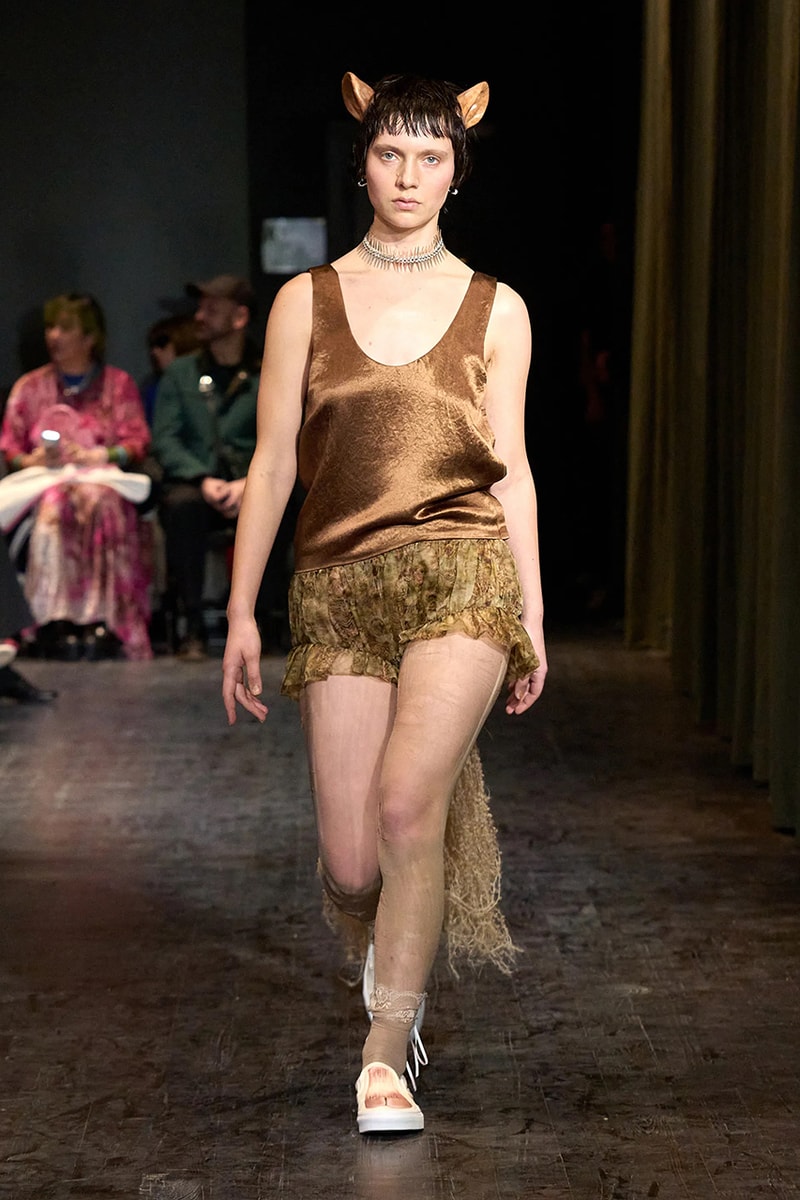 9 of 40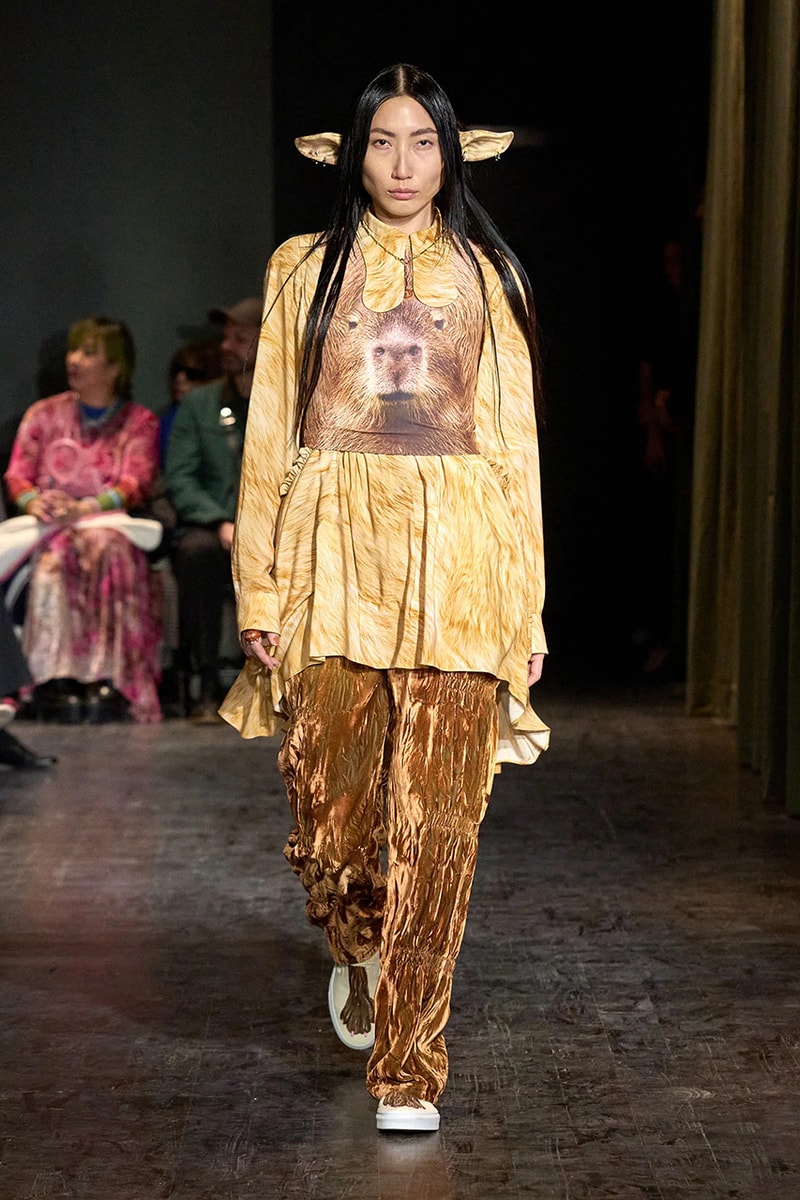 10 of 40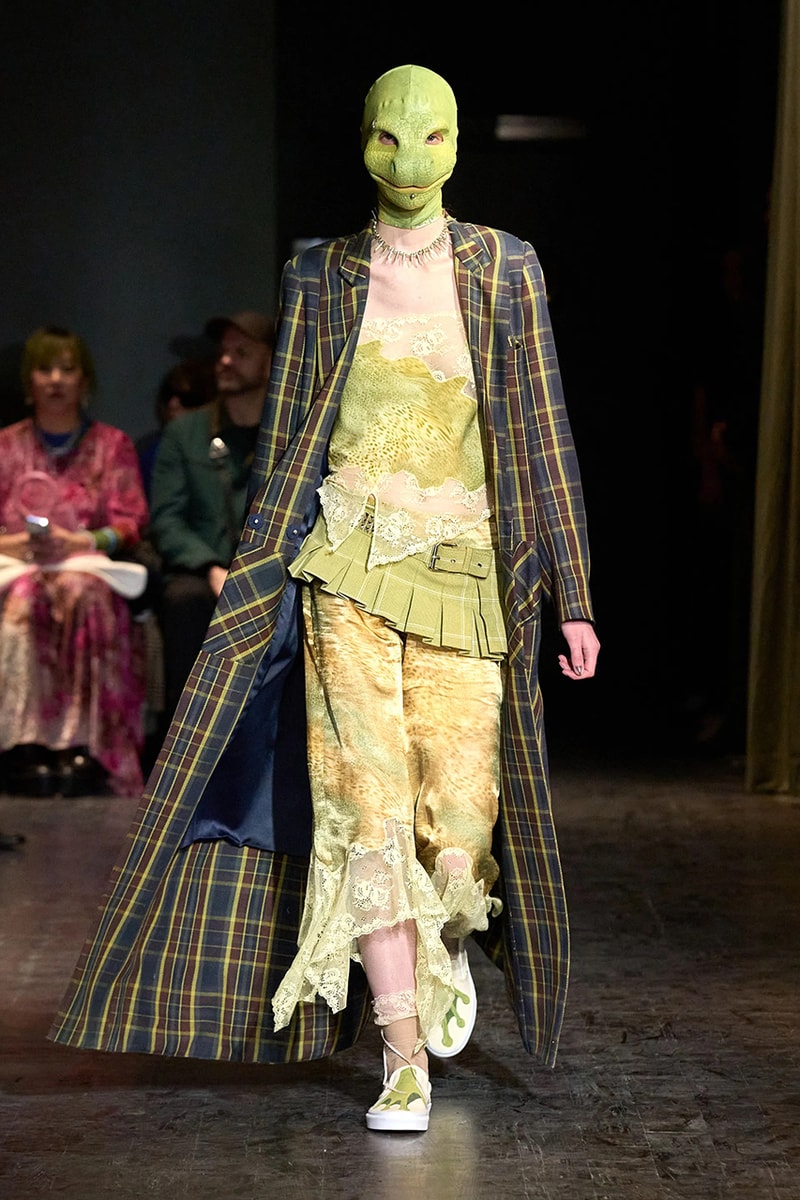 11 of 40
12 of 40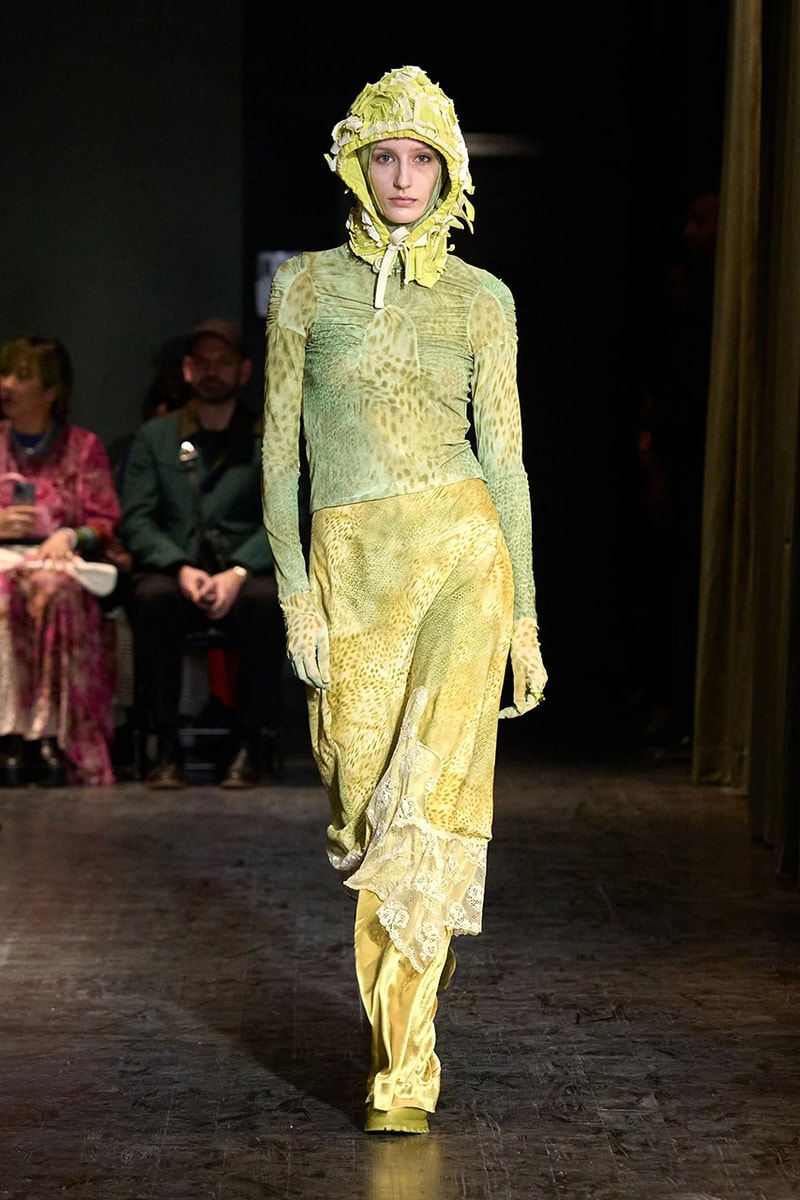 13 of 40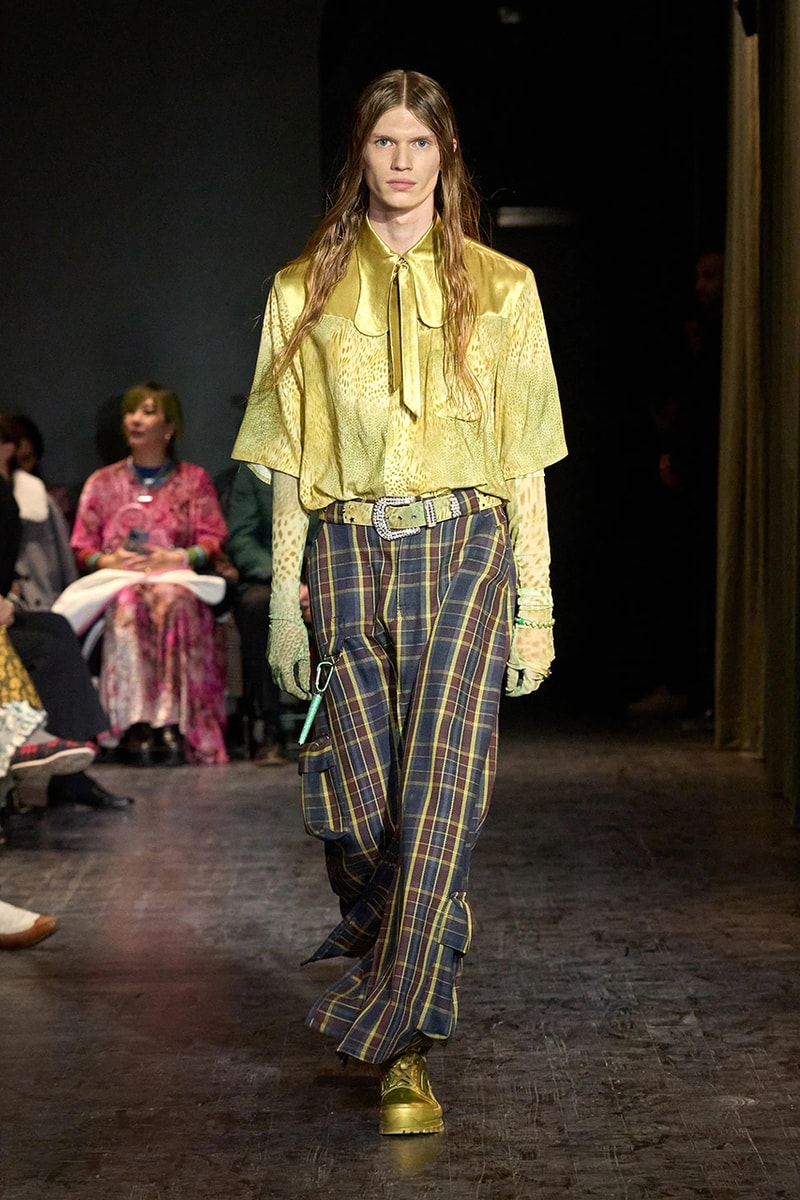 14 of 40
15 of 40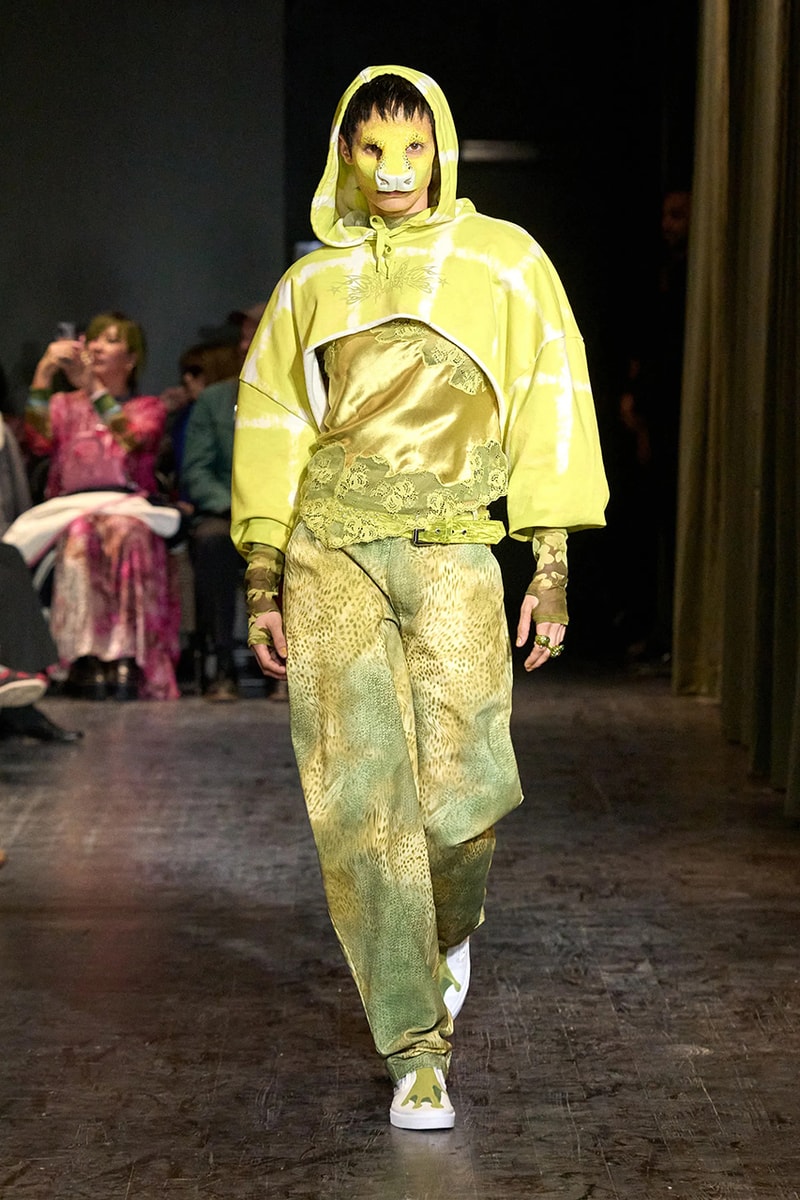 16 of 40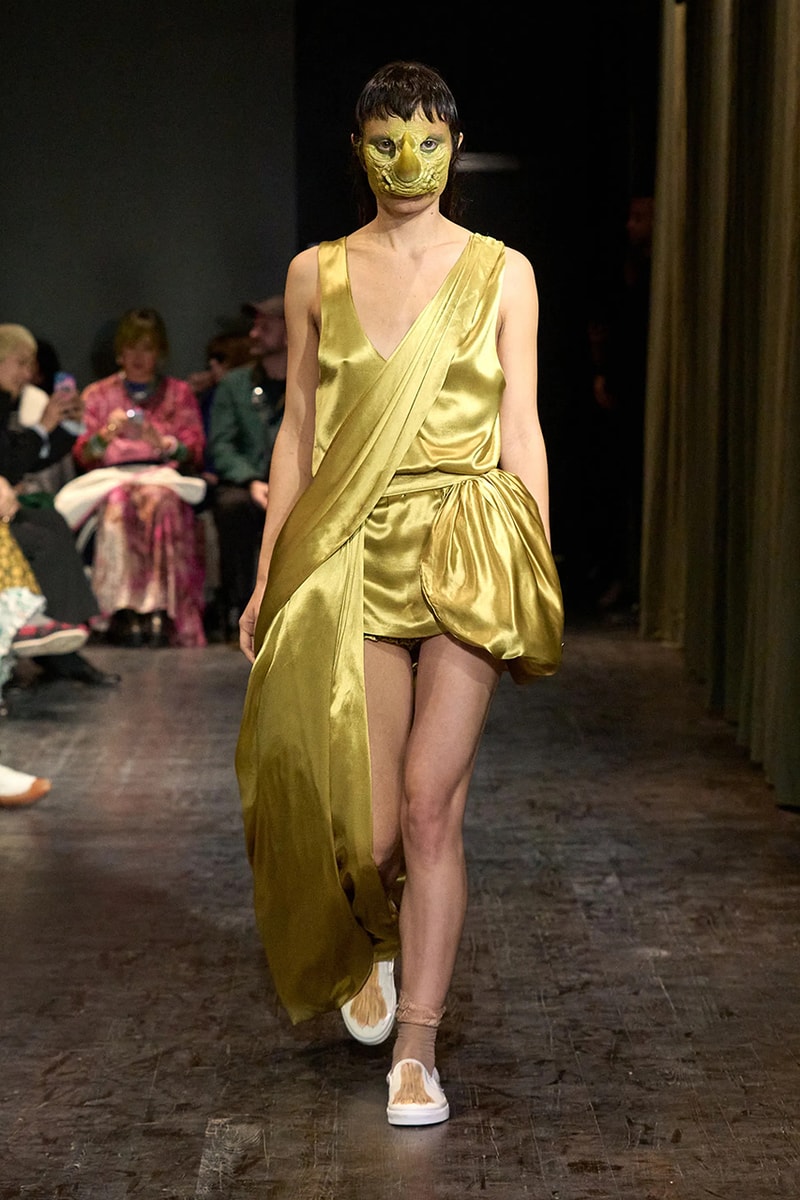 17 of 40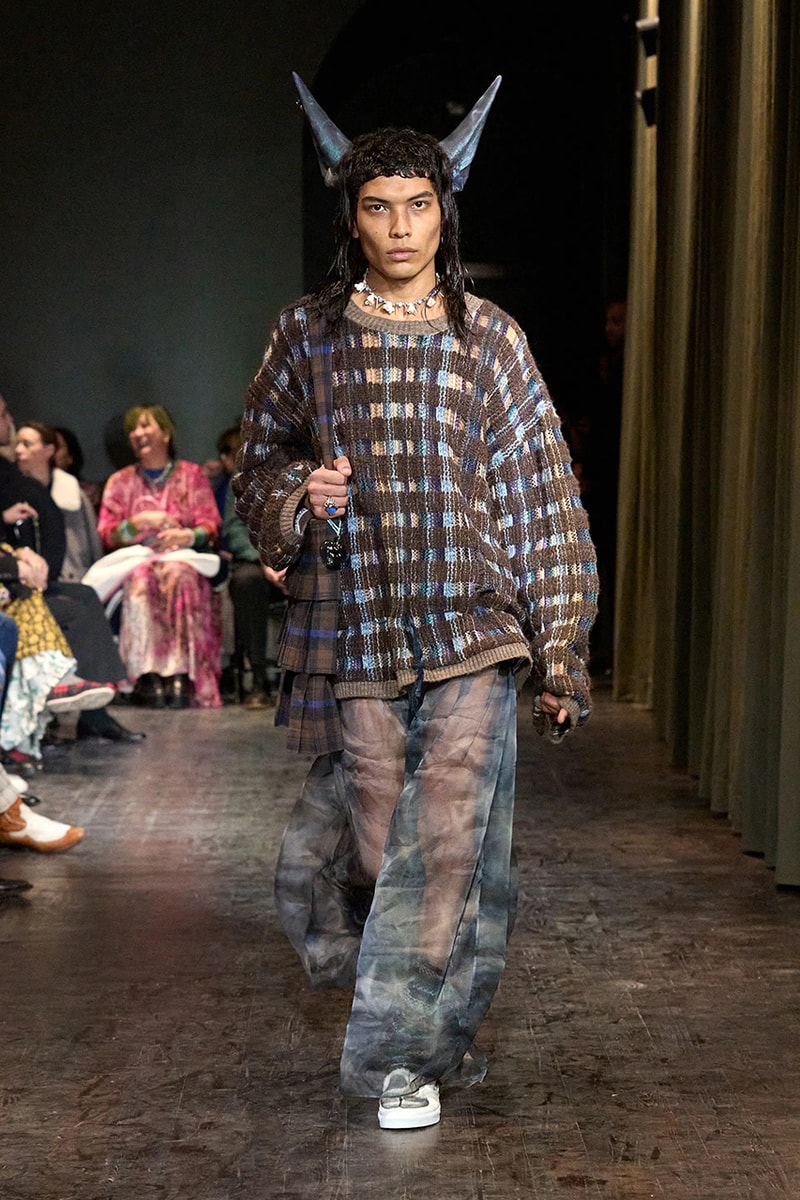 18 of 40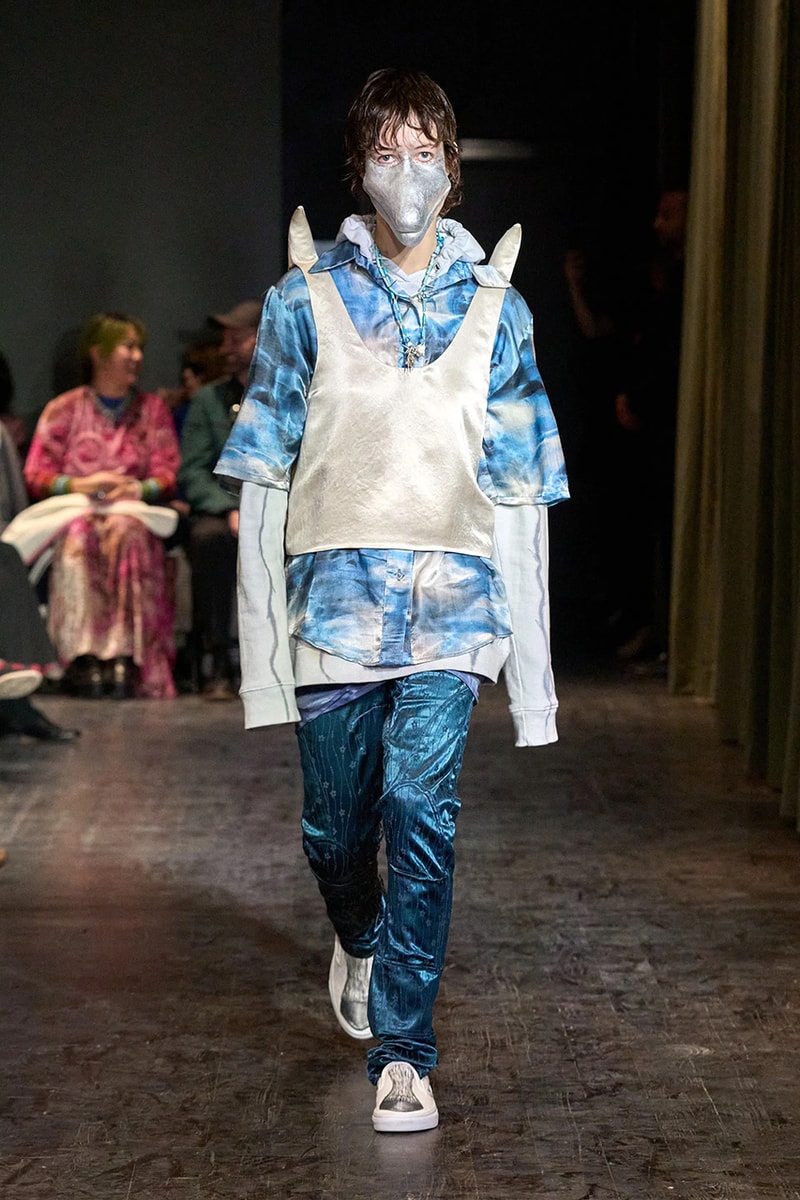 19 of 40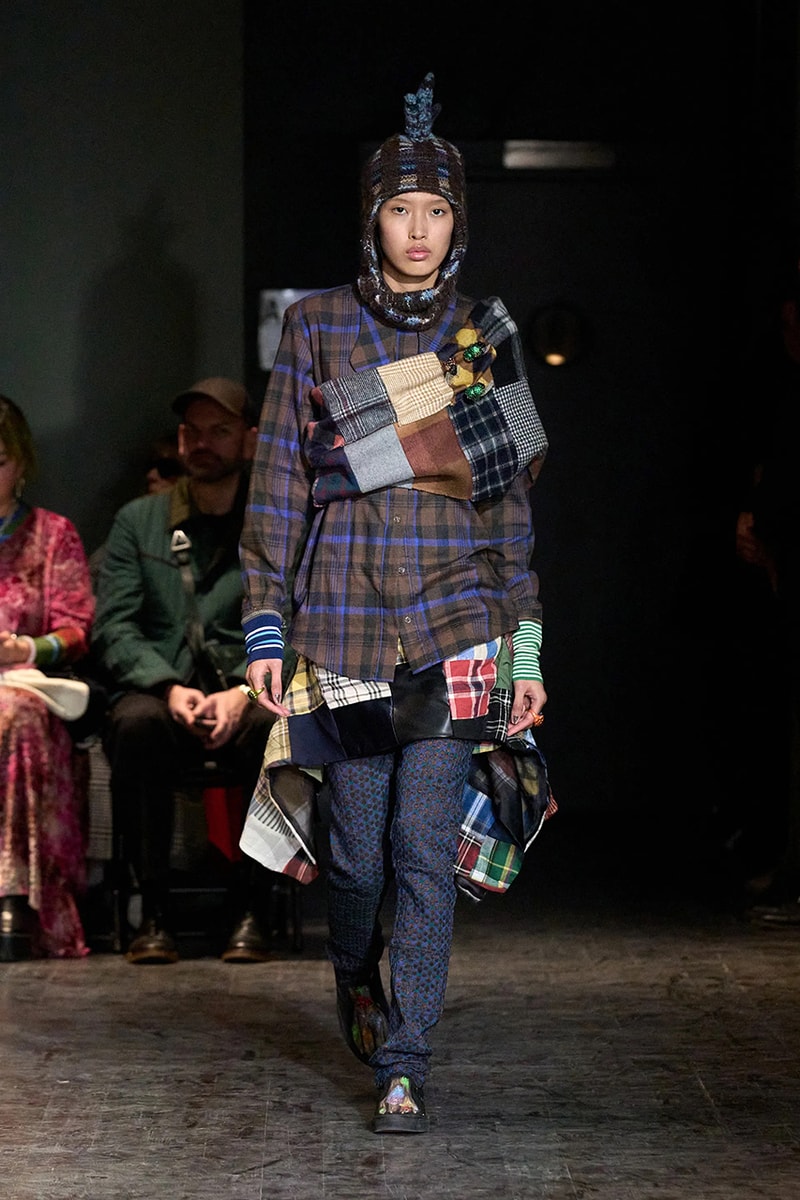 20 of 40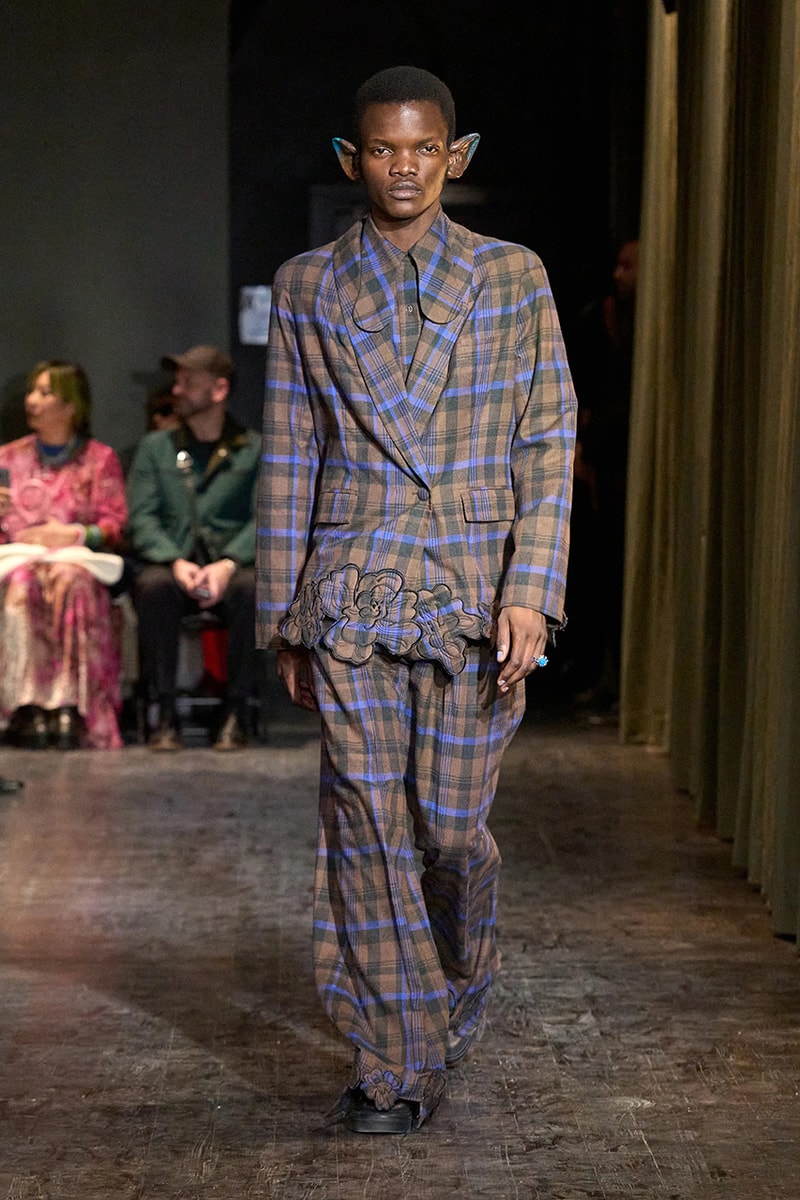 21 of 40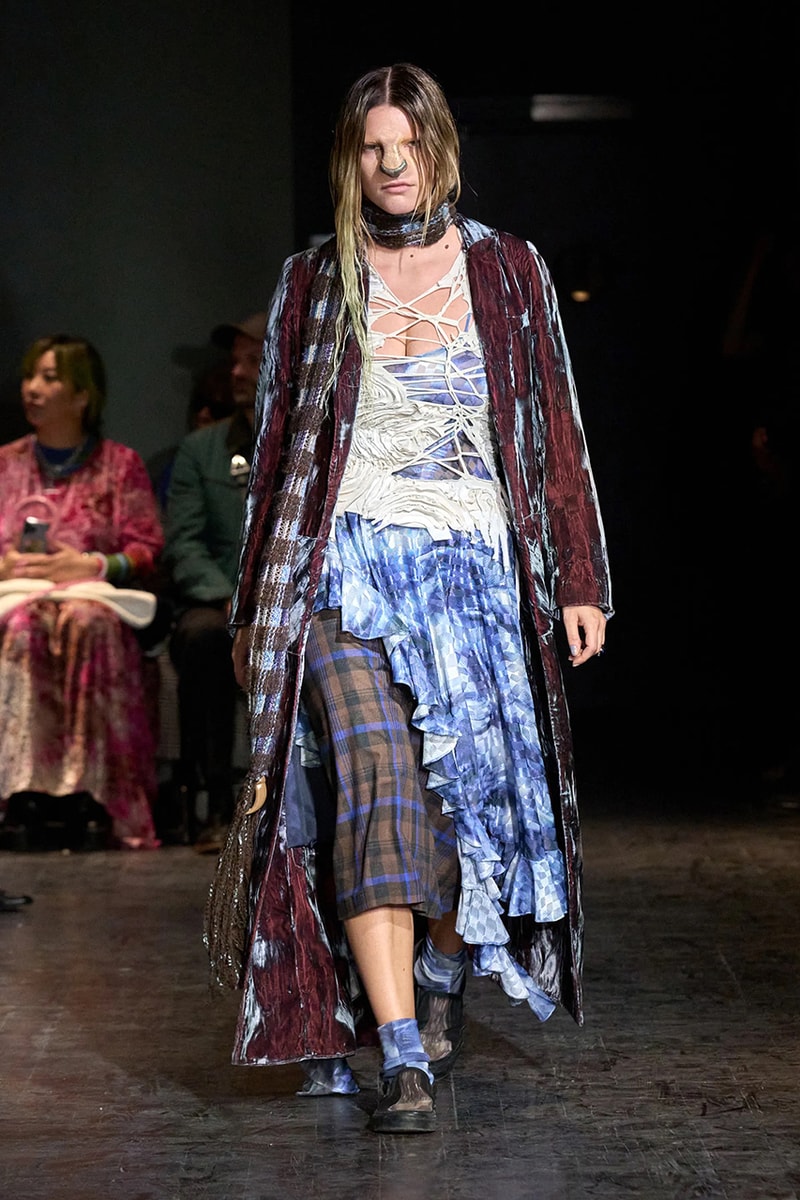 22 of 40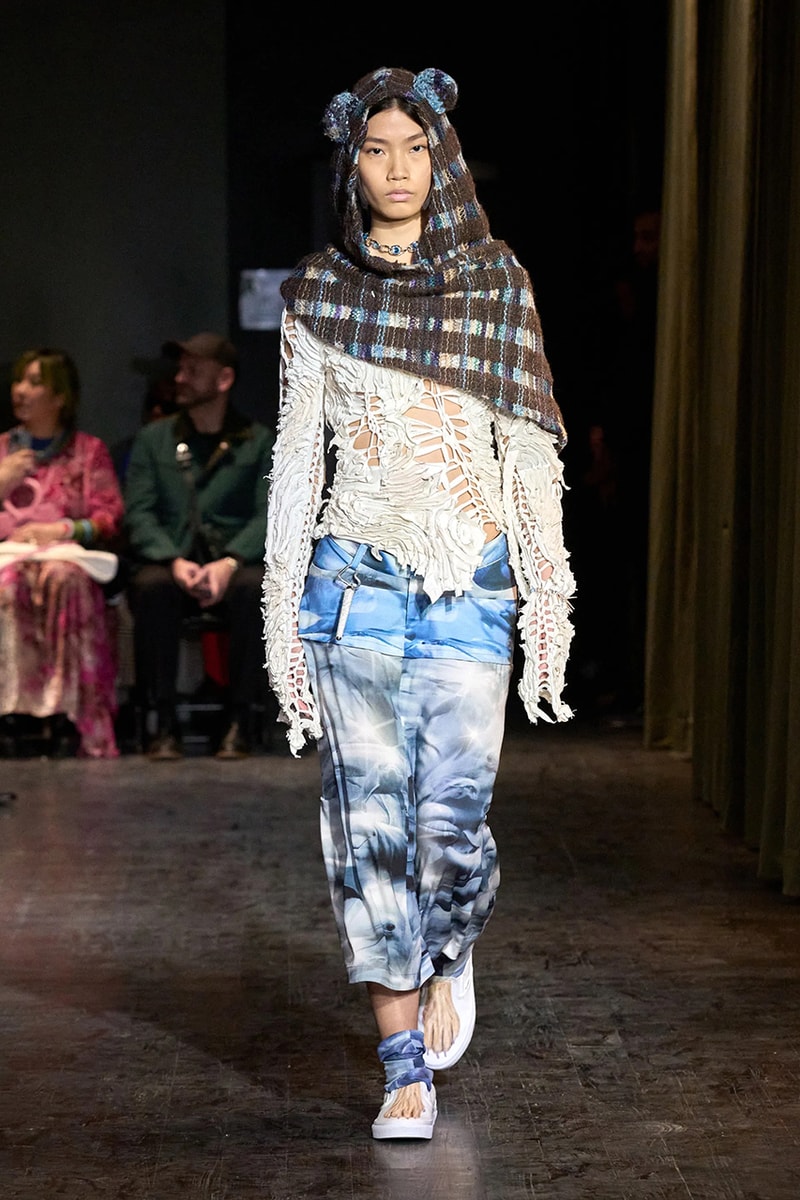 23 of 40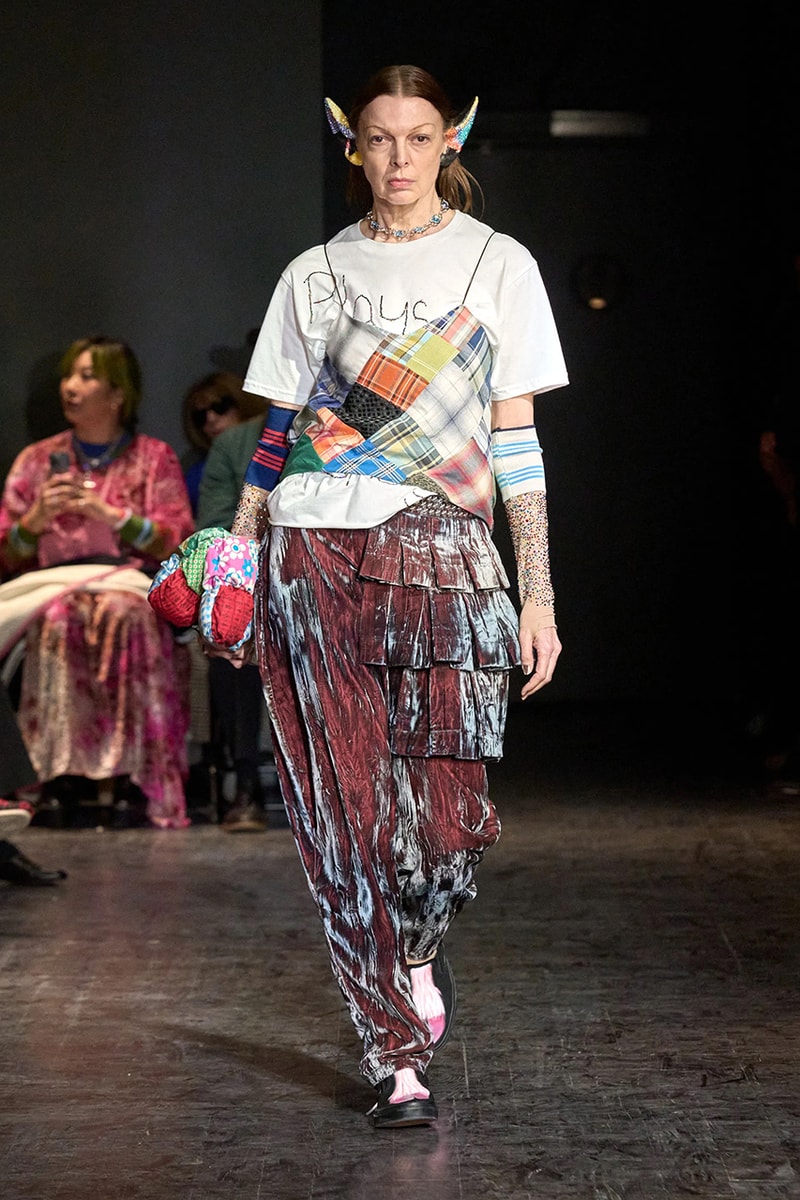 24 of 40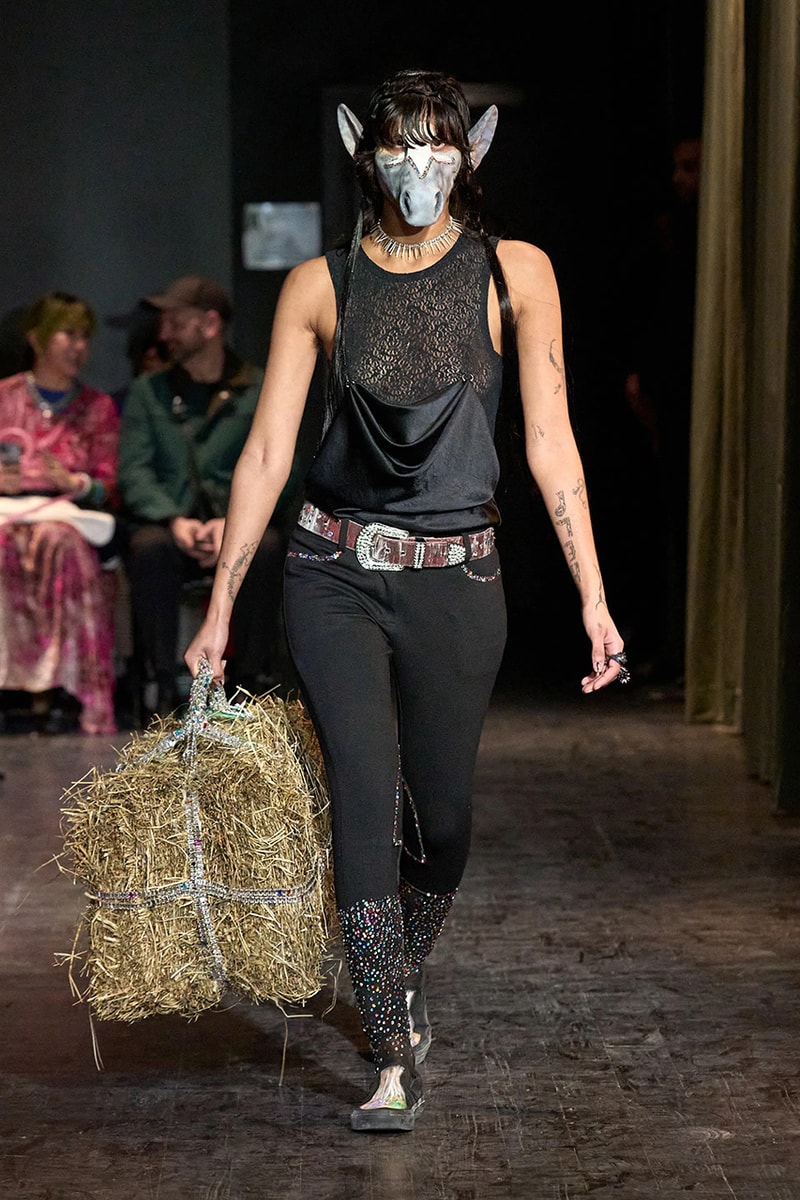 25 of 40
26 of 40
27 of 40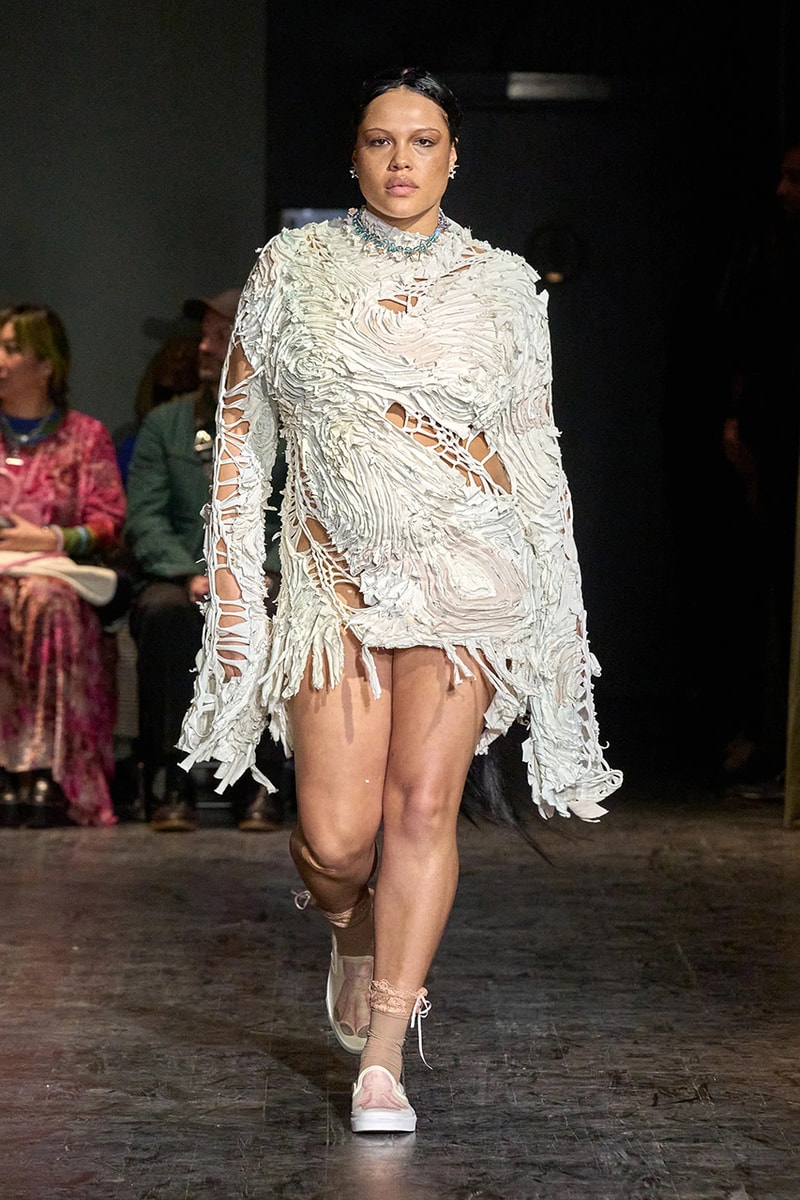 28 of 40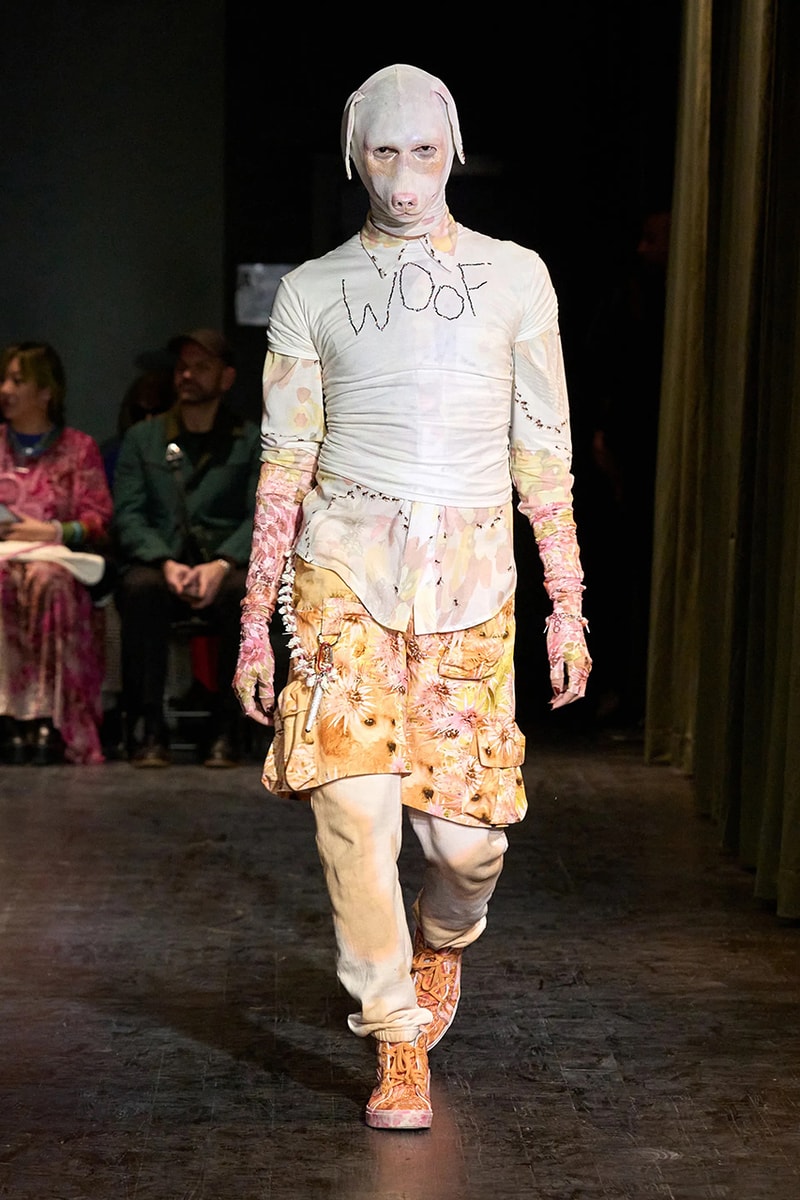 29 of 40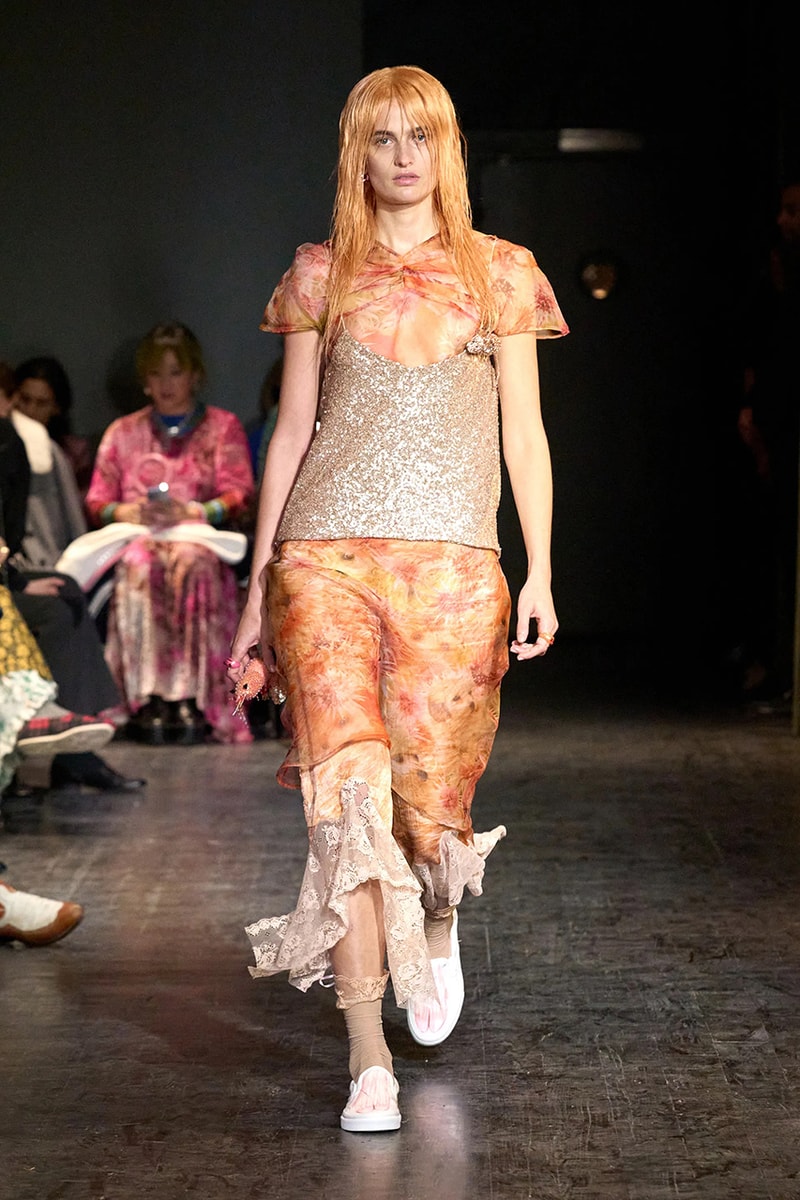 30 of 40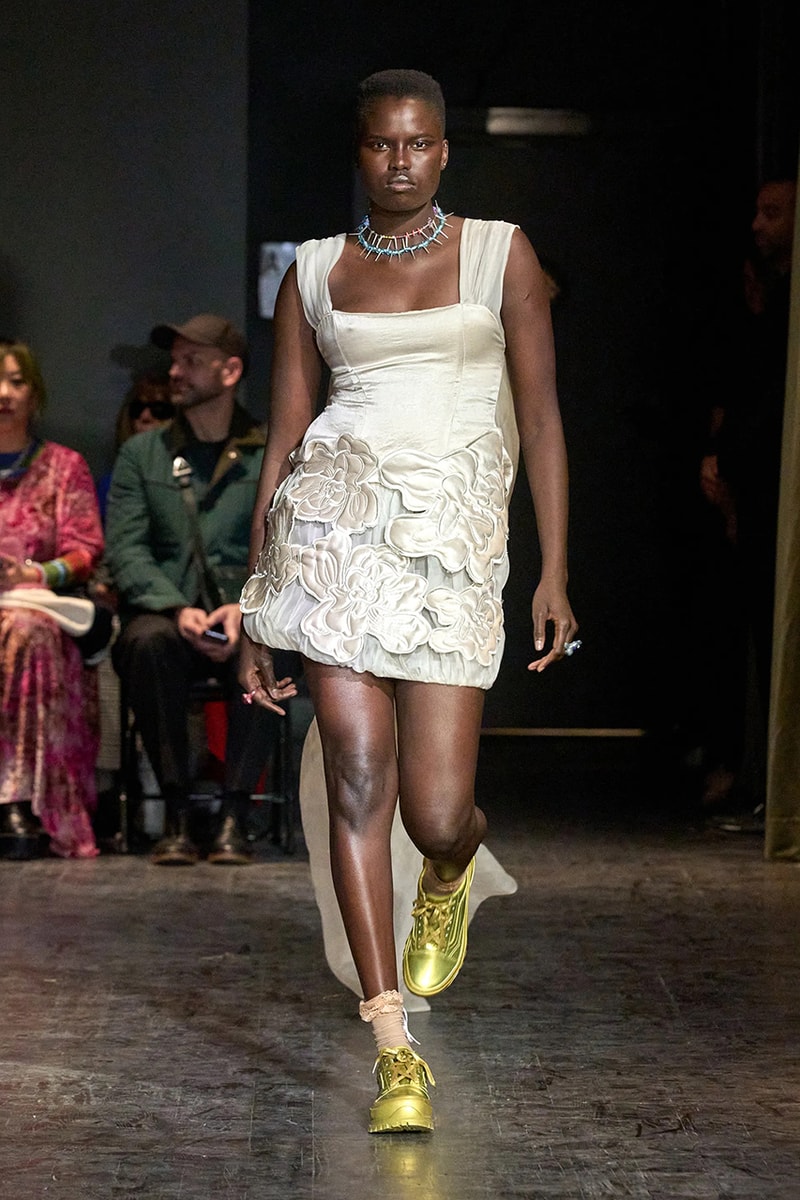 31 of 40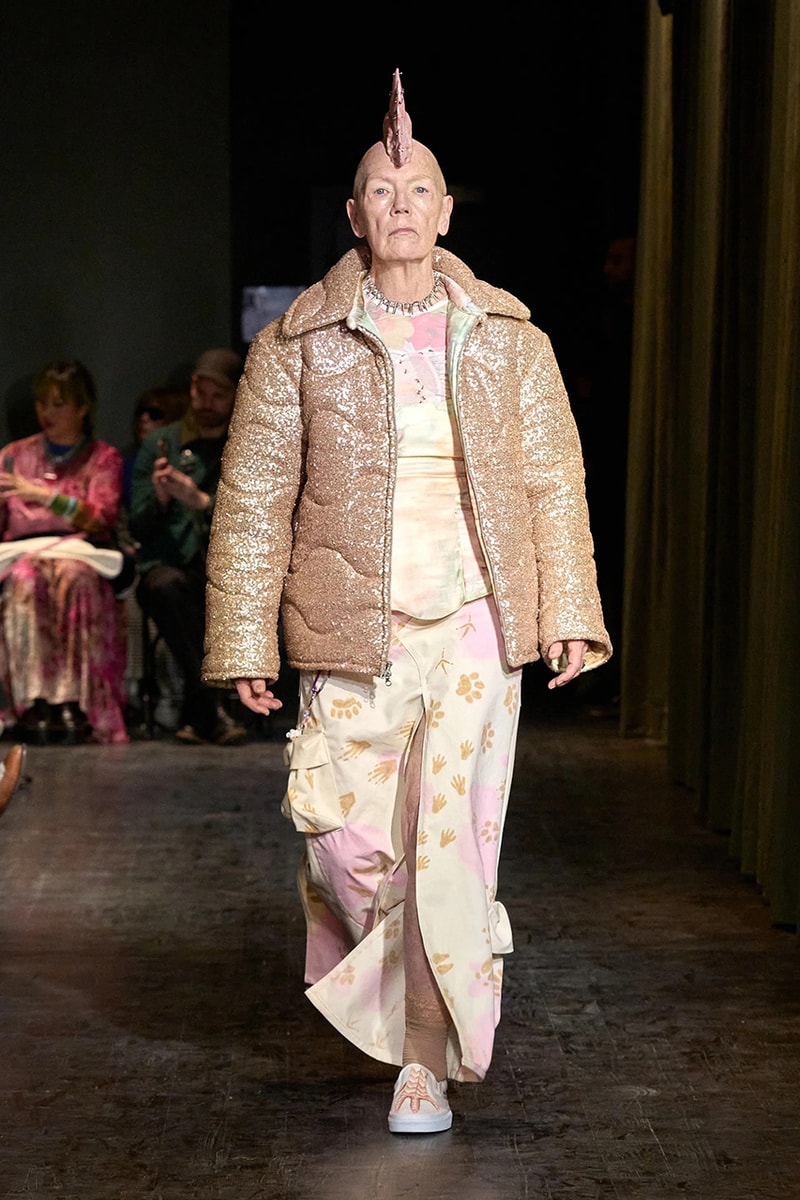 32 of 40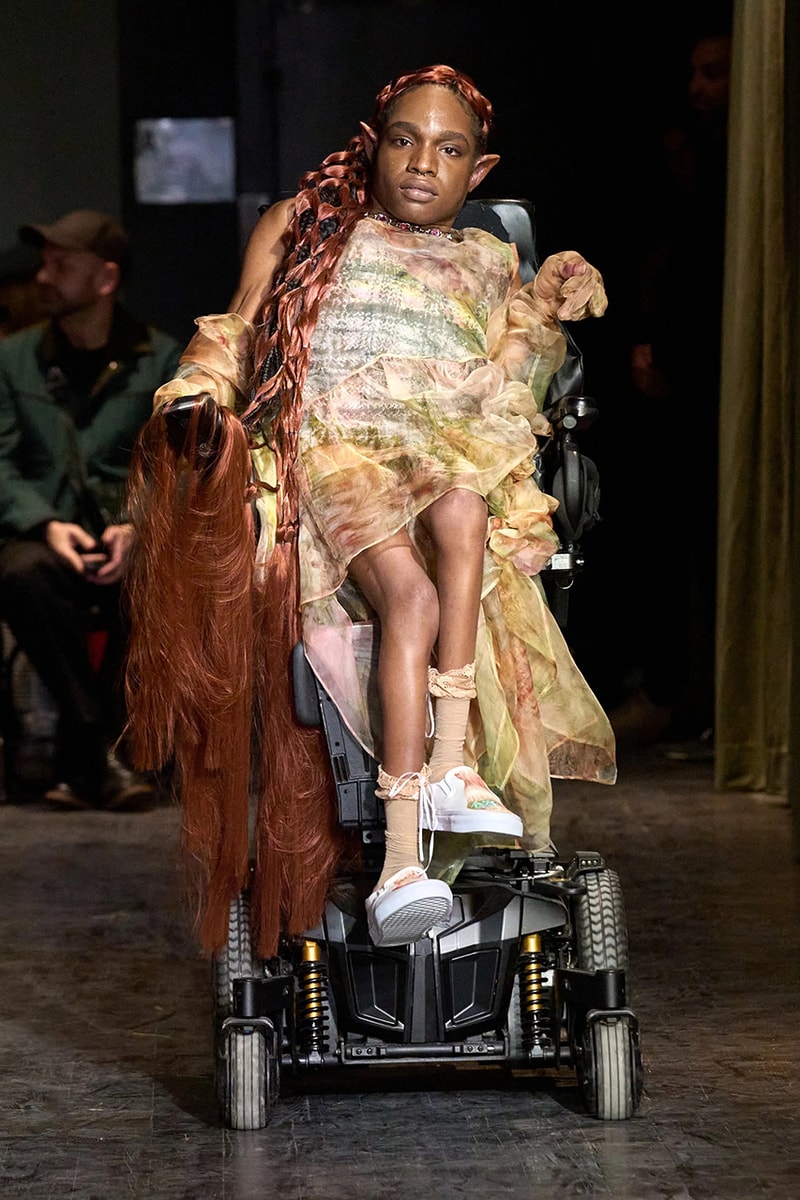 33 of 40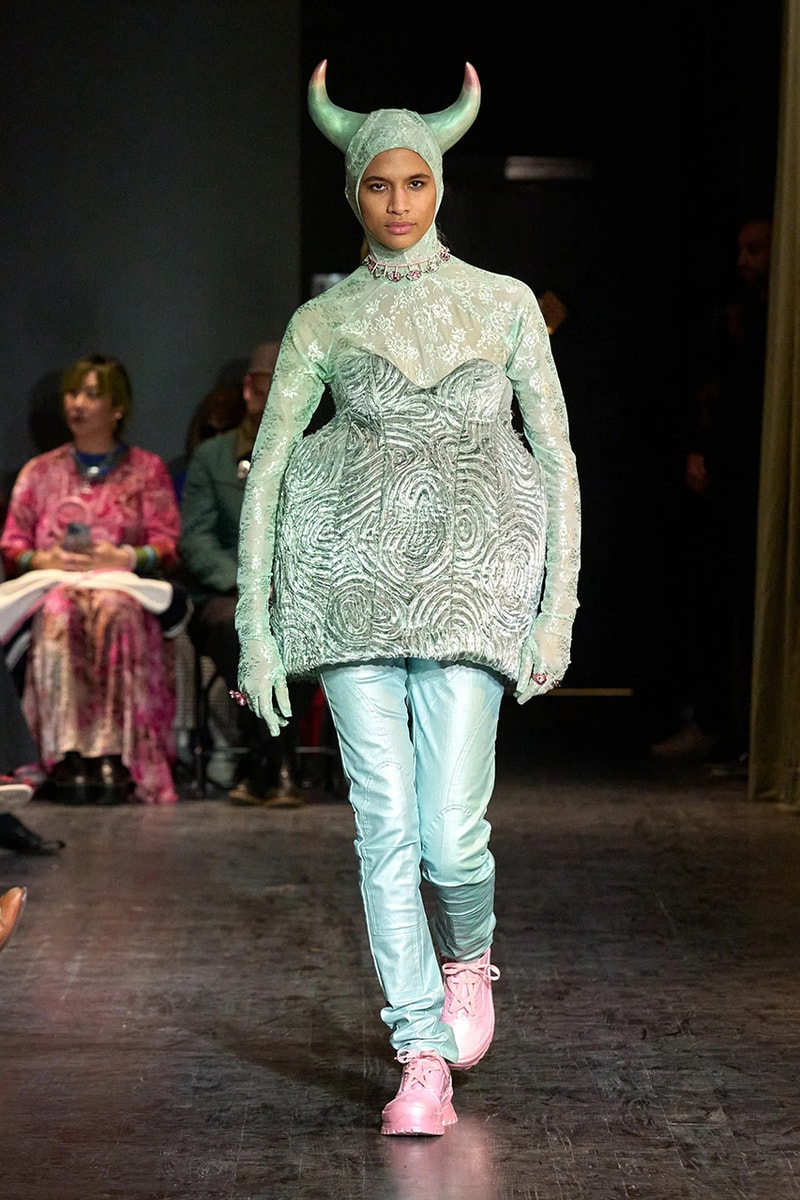 34 of 40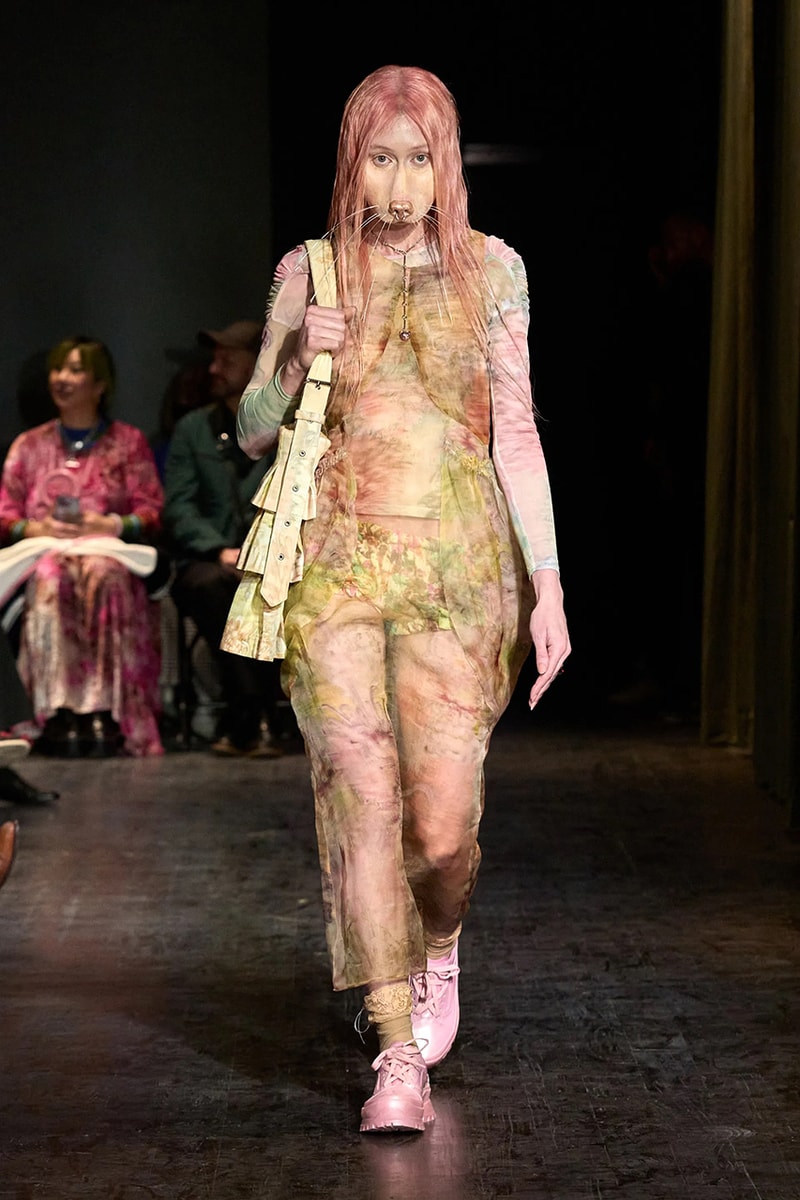 35 of 40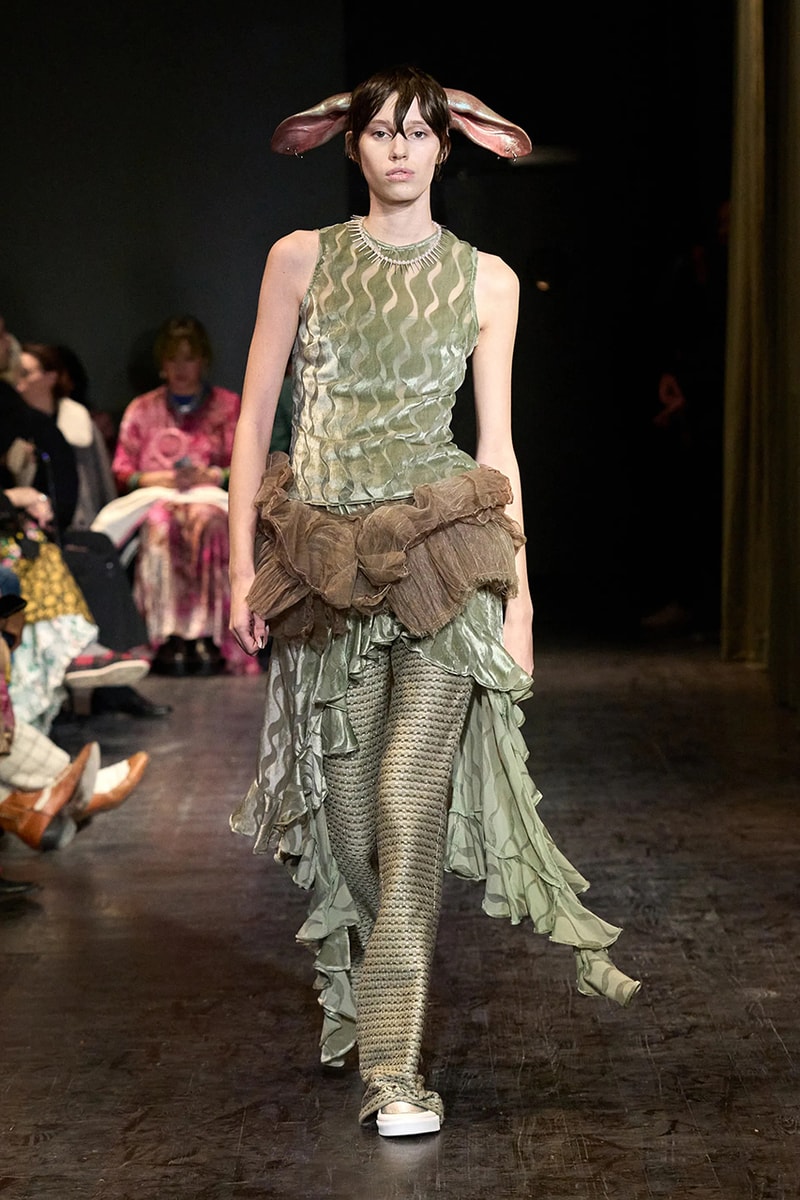 36 of 40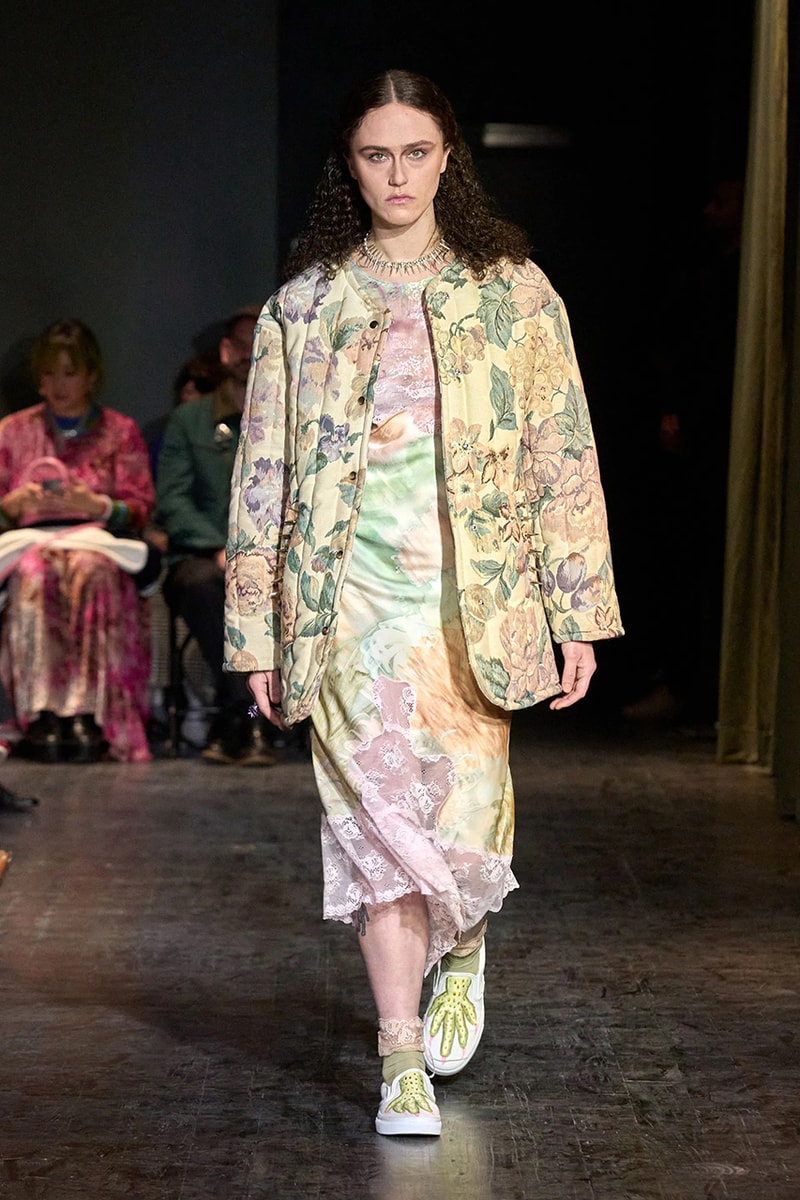 37 of 40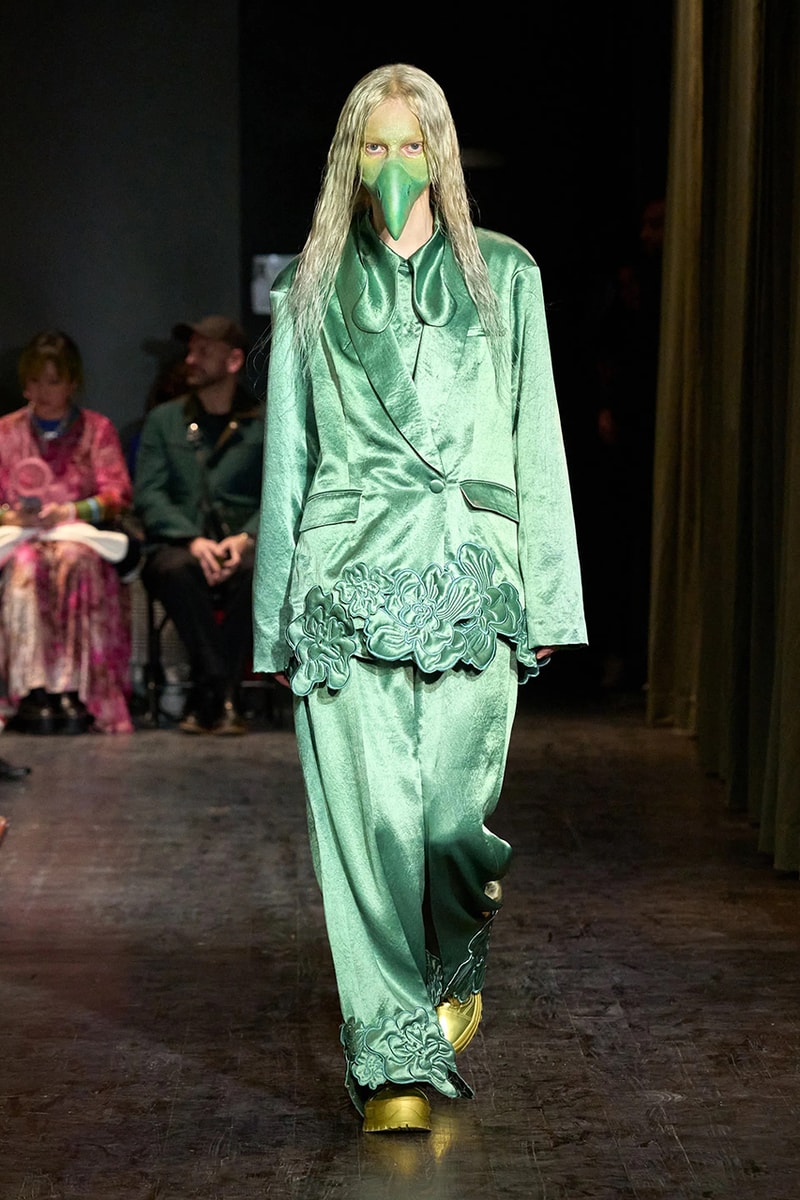 38 of 40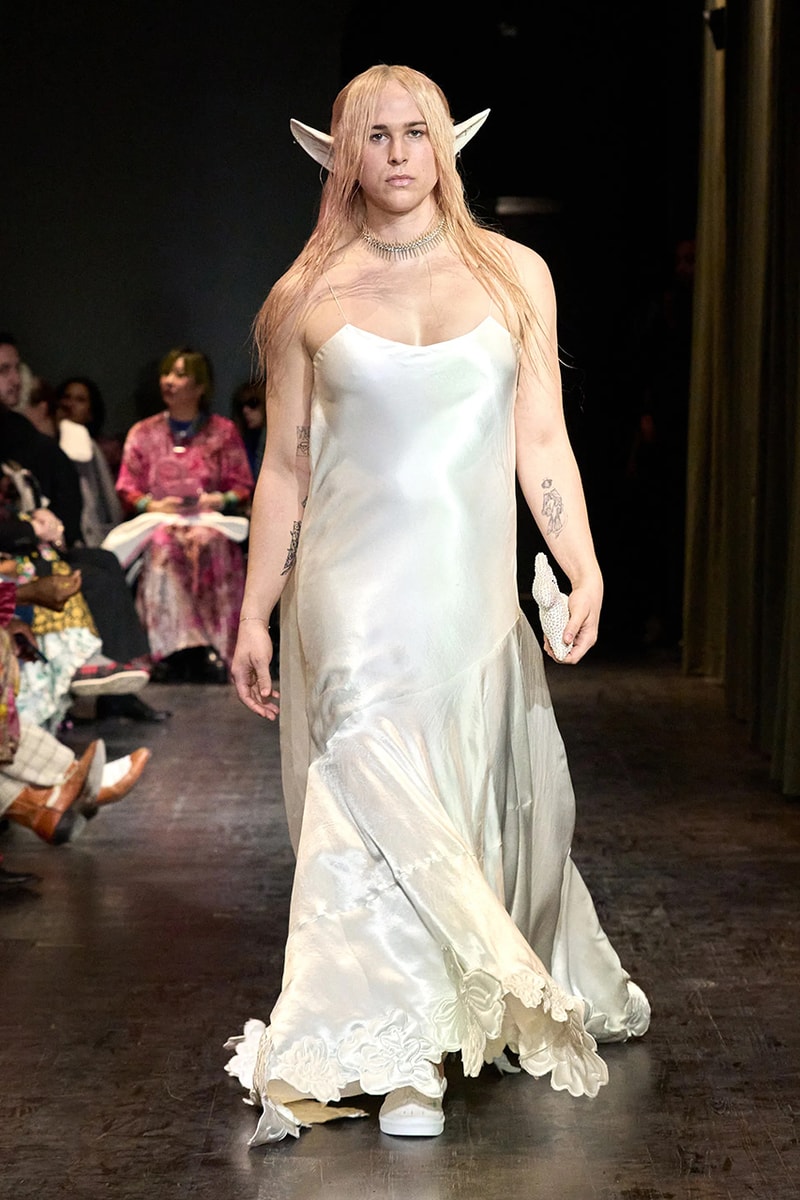 39 of 40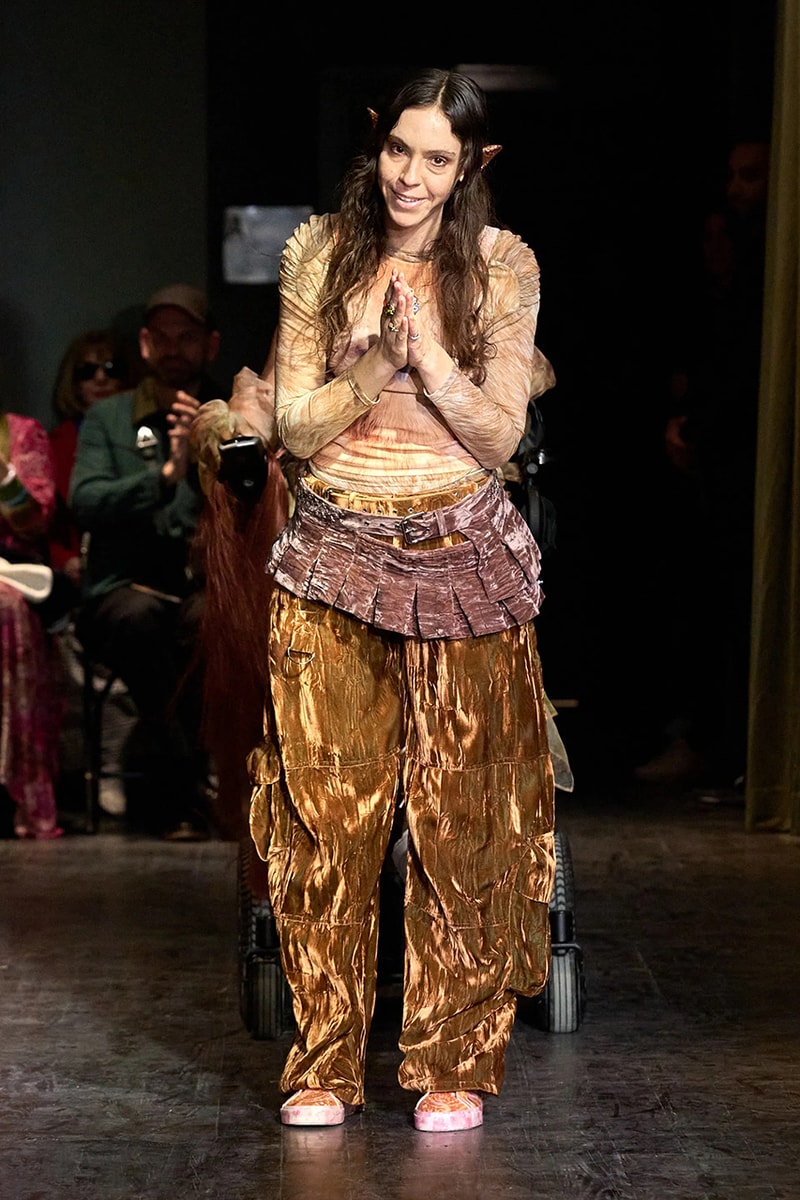 40 of 40
Fashion
Collina Strada Lets the Dogs out and Gets on All Fours for FW23
Painting models in animal-esque facial prosthetics.
Collina Strada Lets the Dogs out and Gets on All Fours for FW23
Painting models in animal-esque facial prosthetics.
Collina Strada took a four-legged approach for its Fall/Winter 2023 season as the imaginative designer celebrates animals in a myriad of different ways for New York Fashion Week.
The creative reaches for new heights, casting her muses in animal-like facial prosthetics to help them further embody their furry or feathered friends. Replacing their normal catwalk, models imitated pigs, long-beaked birds, horses, deer and roosters, resulting in a truly immersive experience for attendees. Adorable Pomeranians arrived on blouses and were carried by models, putting a new spin on our beloved pets.
The collection delivers a truly whimsical and ethereal aesthetic, featuring a mix of patterns and fabric that evoke a childlike sense of wonder. Liquid metal silk in the form of chartreuse peplum dresses sits alongside smoky tulle pants and acid-washed gingham. Swirling amber grass paints structured strapless two piece sets. The print makes several appearances as the nature-inspired motif adds an air of romanticism to tank tops with spiked shoulders and elegant opera gloves.
The FW23 gathering is also a masterclass in playful tailoring. Mini-skirts are married to parachute pants as ruffled hems rest on top of the baggy bottoms, while vintage-esque bloomers stand out on a full-body catsuit. Reveling in layers, Strada taps into a cozy-core aesthetic, offering grungy sweaters and patchwork scarves wrapped around warm flannels. Headwear with knitted mohawks, alongside exaggerated and subtle animal ears drive home its surrealist vision, satisfying the wearer's inner child.
Take a look at Collina Strada's FW23 collection in the gallery above and check out the iconic runway show below.
View this post on Instagram
---
Share this article