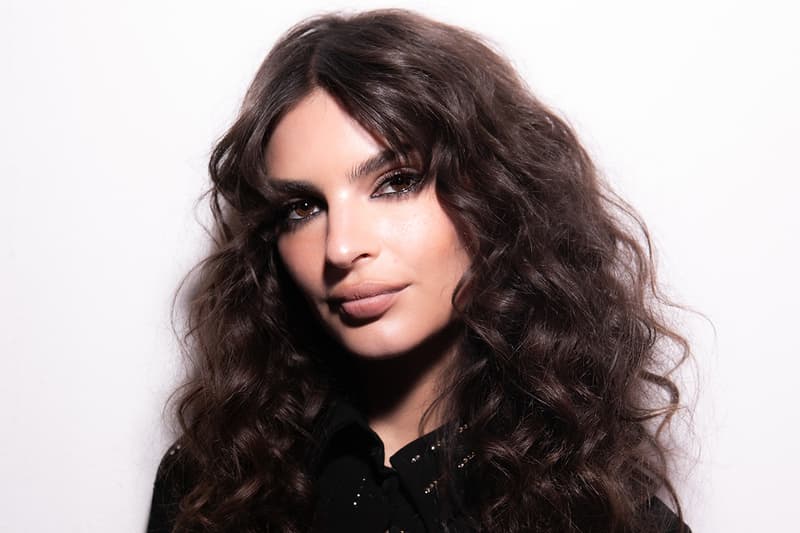 Beauty
Emily Ratajkowski's XXL Blowout Curls Puts the Glamour Back in NYFW Nightlife
Emrata said, "What bob?"
Emily Ratajkowski's XXL Blowout Curls Puts the Glamour Back in NYFW Nightlife
Emrata said, "What bob?"
New York Fashion Week is kicking off with a big bang and Emily Ratajkowski is at the forefront, taking no prisoners with her '80s-inspired nighttime curls.
Emrata sported her most enormous blown-out curls for the Viktor & Rolf fragrance launch party. The brand threw a celebration in NYC in honor of Emily's new role as the face of the cult-loved "Flowerbomb," perfume which will be reaching its 20-year celebration in shy of just two years. The model's hairstyle was created by hairstylist Jennifer Yepez and shared on Instagram by makeup artist Hung Vango. For the glam, Vango cultivated the star with a dark eye, serving nothing but high-fashion, supermodel energy which paired well with her mega-volume curled tresses and sharp center part. (Or shall we call it a "buss down" middle part.)
We're sure Emrata's new XXL tresses are a wig, as she chopped off her hair in exchange for a micro-bob. In the world of celeb hair, you can never be too sure what is an illusion or what's real. The girlies are bound to switch their look at any moment and we're all here for it.
View this post on Instagram
View this post on Instagram
---
Share this article