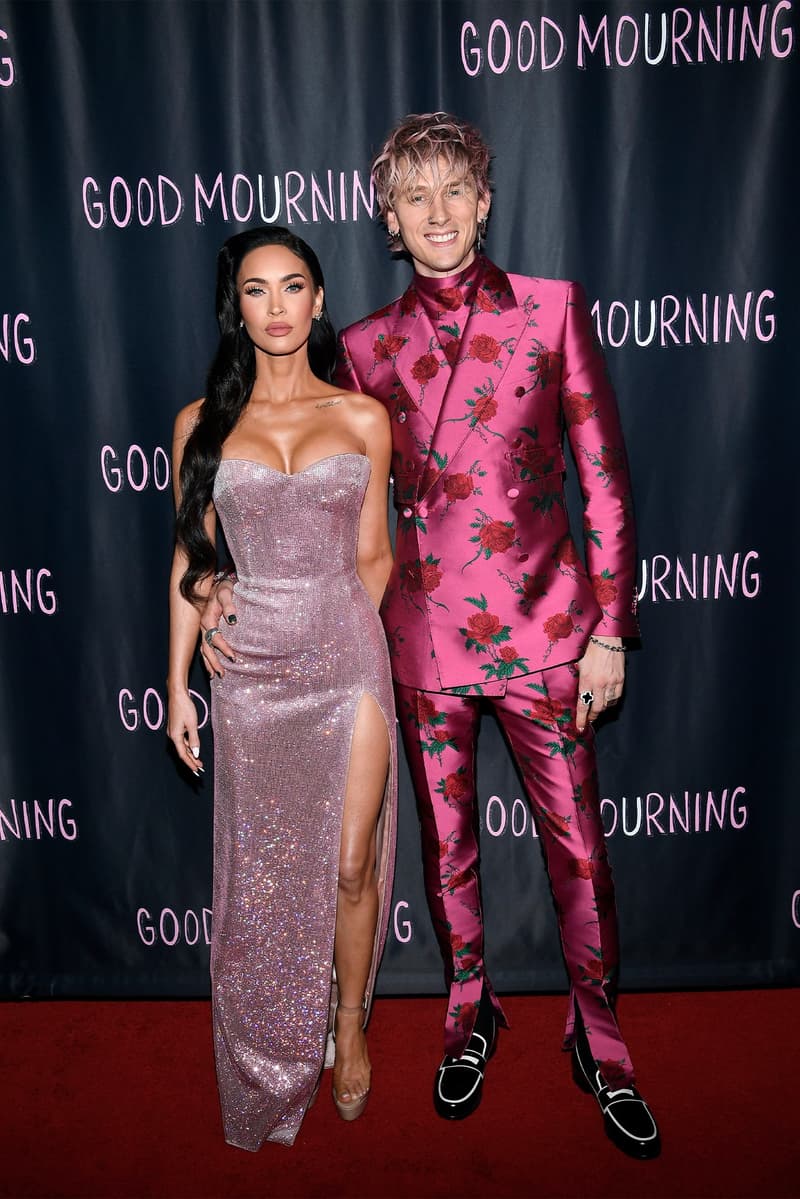 Can You Ever *Truly* Breakup With Your Twin Flame?
Following rumors of a breakup between Megan Fox and MGK.
Sex & Dating
Can You Ever *Truly* Breakup With Your Twin Flame?
Following rumors of a breakup between Megan Fox and MGK.
Megan Fox deletes all photos of MGK from her Instagram after posting a cryptic breakup song, causing fans to wonder if the celebrity couple has called it quits. However, we're wondering if it's even possible to call it quits after literally binding your soul to one another.
Fox and MGK engaged in 2021, declaring each other as "twin flames," or mirrors, right after MGK presented her with a thorned ring that could never be taken off — without hurting her of course. The news resurfaced recently with fans questioning whether the two were in a toxic, abusive relationship. Some fans called it speculation as the two are madly in love, but of course, in our true Gen Z fashion, created a thread delving into the details.
MGK is abusing Megan Fox and no one cares because she's not their idea of a "perfect" victim: a thread ?

— Rich Clarkophile (@exposingrich) August 20, 2022
Just a few days after, Fox deleted all photos of MGK from her Instagram, the OG breakup move. Alongside her very public disowning of MGK, she posts a cryptic photo of her burning a letter along to Beyoncé's "Pray You Catch Me." The song went viral during the release of Beyoncé's Lemonade visual album, as fans suspected it was her cry to a cheating Jay-Z. Where Beyoncé created the album as a mode of healing, the burning of letters is also a form of healing known as a method of cord-cutting in the spiritual community.
But is it truly possible to disconnect from a twin flame? Especially with a bond bound through blood and more? According to mbg, twin flames can separate, despite MGK's efforts to make this one last forever — through literal pain. However, as spiritual author Shannon Kaiser shared with the publication, twin flames are mirrors which is a common reason for the toxicity they experience. So, "Your love will be put to a test as you start to dive deep into your shadow sides."
For some, this can mean growth and evolution together. On the flip side, which seems to resonate with the celebrity couple, "one partner may avoid the other or even abandon the relationship," said mbg contributor, Sarah Regan. Kaiser echoes a similar sentiment: "Twin flame relationships have a ton of push-pull… Part of the chase is the reward for each person. But there will be a time when one partner will pull away, and this causes separation."
To make matters worse for MGK, Fox now only follows three people: Eminem, Harry Styles and Timothée Chalamet.
Could this be the end of the twin flames? View the Instagram carousel below and decide.
View this post on Instagram
---
Share this article