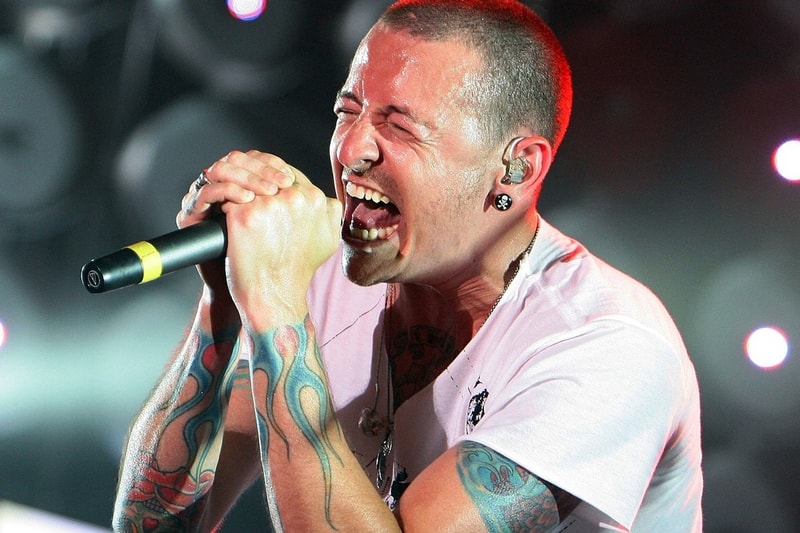 Music
Linkin Park to Release Previously Unheard Song Featuring Chester Bennington's Vocals
The singer died by suicide in July 2017.
Linkin Park to Release Previously Unheard Song Featuring Chester Bennington's Vocals
The singer died by suicide in July 2017.
Linkin Park is getting ready to release new music. The band is dropping a previously unheard song titled "Lost" that features the late lead singer Chester Bennington's vocals.
The single will pay tribute to the band's 2003 album Meteora in honor of its 20th anniversary.
Linkin Park shared an 18-second teaser of the track. "'Lost,' a new, never-before-heard song from the Meteora archives. Out Friday, February 10th," read the caption that accompanied the preview.
Bennington died by suicide on July 20, 2017. The rest of the band held a tribute concert for him in October of that year and have remained mostly hiatus since then. However, in April 2022, Linkin Park's co-founder, Mike Shinoda, shared an update on the band. "The only Linkin Park news I have for you is that … Yeah, we talk every few weeks — I talk to the guys, or some of the guys," he said via a video shared on Linkin Park's fan page. "And there's no tours, there's no music, there's no albums in the pipeline. Okay, so let me just tell you that. So just keep in your minds that that is not happening."
He continued at the time, "I'm just gonna say that much for now. I say that because anytime the band says anything or does anything, everyone tries to start up the hype train, and we're like, 'No, no, no, no. Don't start up the hype train.' You're gonna disappoint yourself. Don't do that."
Check out the teaser for "Lost" below.
"Lost," a new, never-before-heard song from the Meteora archives. Out Friday, February 10th. https://t.co/SSzD64K5n8#Meteora20 #LinkinPark pic.twitter.com/XN1dlzI7eu

— LINKIN PARK (@linkinpark) February 6, 2023
---
Share this article