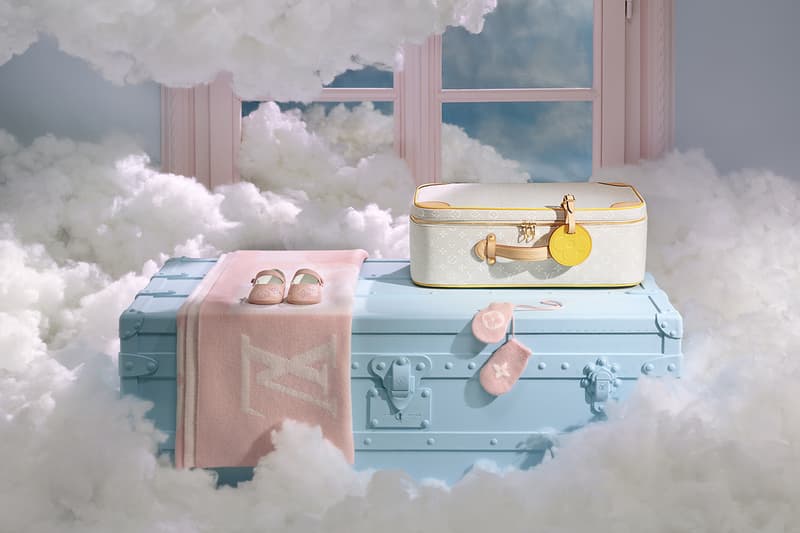 Fashion
Louis Vuitton Reveals First Clothing Line for Babies
For those matching mommy and me moments.
Louis Vuitton Reveals First Clothing Line for Babies
For those matching mommy and me moments.
Louis Vuitton is bringing luxury to tiny tots as the fashion house is releasing its first clothing line for babies on March 3.
"The collection represents a thoughtful range of everyday pieces and special occasion styles, of first toys that can become lifelong keepsakes" the house shared in an official statement.
Nurseries become automatically classier and more elegant, thanks to a special Louis Vuitton teddy bear and expertly designed wardrobe trunk for storing precious toys and trinkets. Also featured in the collection is a beautifully engraved silver tumblr, alongside a melange of carefully crafted garments.
Grounded in a gender-neutral color palette of soft whites, clothing is available for children up to 12 months and made with responsibly sourced materials, including organic cotton and leather Working Group-certified leather. Adorable onesies, bodysuits, rompers, co-ord sets, bodysuits, pajamas and a reversible hooded coat threaten to make your baby the cutest one on the black, while accessories complete the look, delivering cozy knitted slippers, beanies adorned with flowers, bibs and socks.
Stay tuned for updates closer to the release.
Share this article