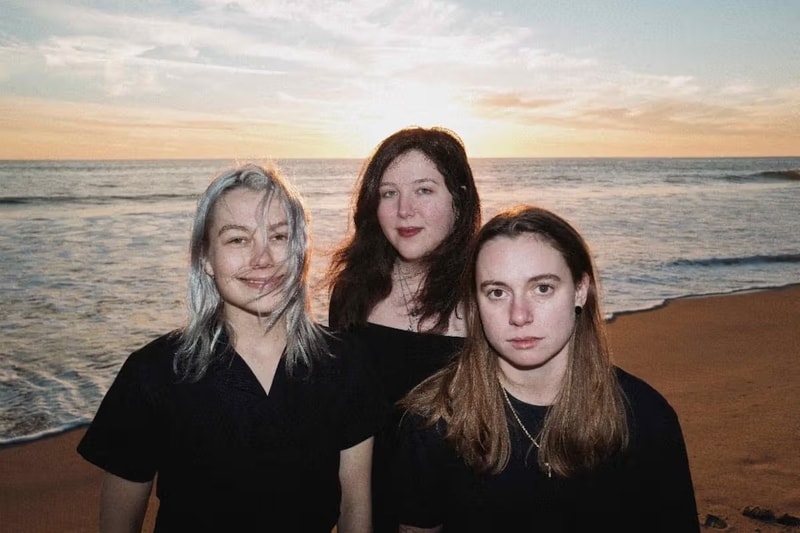 Music
4 Things To Know About Indie Rock Supergroup boygenius
Comprised of Phoebe Bridgers, Lucy Dacus and Julien Baker.
4 Things To Know About Indie Rock Supergroup boygenius
Comprised of Phoebe Bridgers, Lucy Dacus and Julien Baker.
If you're a fan of indie rock, chances are you may already be familiar with boygenius. The trio, who is made up of Phoebe Bridgers, Lucy Dacus, and Julien Baker, formed in 2018. However, it wasn't until this year that they announced they're finally dropping their debut album, The Record. Keep scrolling to learn more about boygenius.
How were they formed?
Dacus and Baker met first, forming a friendship that happened after Dacus opened a show for Baker in 2016. "We just kept in touch over email, constantly recommending books to each other, seeking each other's wisdom, and she has always told me about Phoebe," Dacus told Vogue in 2018. From there, Baker connected Dacus and Bridgers. They all became friends and went on to form a supergroup.
What inspired their name?
According to Rolling Stone, the group came up with boygenius as their band name in reference to "overconfident men who are praised for their every thought."
In the 2018 interview with Vogue, Bridgers explained, "Men are taught to be entitled to space and that their ideas should be heard because they're great ideas and women are taught the opposite. That they should listen instead of speak and all that stuff. So a 'boygenius' is someone who their whole life has been told that their ideas are genius. I also think genius is a weird, toxic word to use for anybody because it's unattainable or it comes with, a lot of the time, abusive tendencies."
What music have they released?
boygenius released a self-titled EP in 2018, consisting of six tracks. In 2020, they dropped demos for "Bite the Hand," "Me and My Dog" and "Stay Down" — they were only available for 24 hours on Bandcamp. In January 2023, they finally announced their debut LP and released three tracks — "$20," "Emily I'm Sorry" and "True Blue." Then, they eventually put out the song "Not Strong Enough."
What sparked their reunion?
According to Bridgers, the COVID-19 pandemic is what brought them together again. "Covid happened, and I didn't feel superproductive," she told Rolling Stone. "boygenius was on my mind a lot, and we had been texting, like, 'Oh, my God, what the f-ck is happening on the Earth?' I just wanted to talk to my friends. Then I started writing this song and was like, 'Oh, this is clearly a boygenius song.'"
The Record drops on March 31. Stream the album below.
---
Share this article