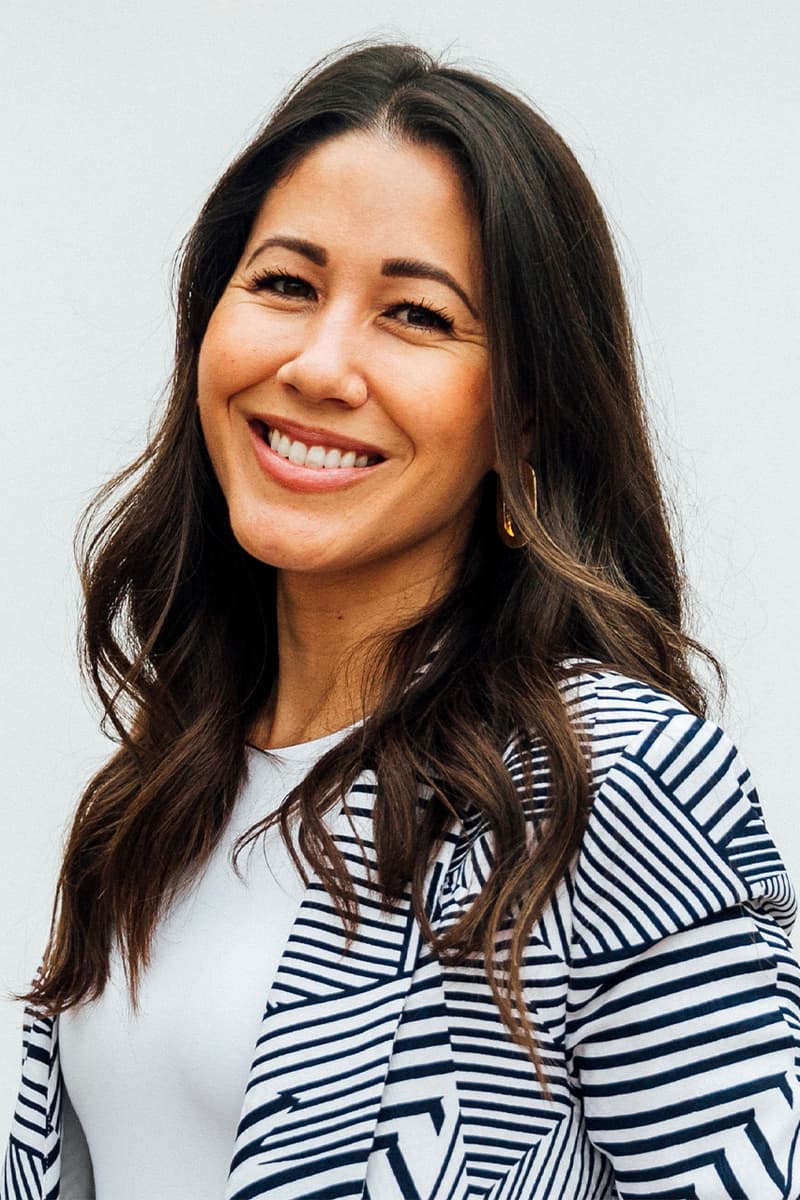 Beyond the Interface: Christina Wootton on the Future of Fashion and Digital Escapism
Roblox's VP of Global Partnerships shares six insights on how digital fashion is changing the industry as we know it.
Fashion
Beyond the Interface: Christina Wootton on the Future of Fashion and Digital Escapism
Roblox's VP of Global Partnerships shares six insights on how digital fashion is changing the industry as we know it.
Beyond the Interface is a fashion-tech series that explores the vibrant spectrum of next-gen designers and artists in the Web3 industry. The series provides an inside look into the digital ecosystem's most promising names and explores the radical shifts challenging all creative practices.
For the fifth installment, Hypebae spoke with Christina Wootton, VP of Global Partnerships at Roblox, the leading immersive platform where people connect, socialize and create in 3D spaces. In a dazzling conversation, Wootton told us how global brands and people are redefining fashion by experimenting with virtual clothing, why digital identities allow self-expression to be limitless and shared an overall view of the current digital fashion landscape.
---
Why does it matter so much for people to look their best in the digital world? You may be asking yourself this question when seeing stories about a 3D virtual Gucci purse purchased for more than its physical counterpart or reading an article about a Carolina Herrera avatar dress selling for thousands of dollars.
But long before the vast potential of digital fashion caught the widespread attention of media and brands, it already had a massive following on Roblox. Often referred to as an early example of the metaverse, this immersive platform has allowed people to do things together in 3D spaces, as well as express themselves through their digital identity and fashion for over a decade.
More recently, global designers and brands such as Gucci, Nike, Burberry, Carolina Herrera, Ralph Lauren, Tommy Hilfiger, Vans and Karlie Kloss have been testing Roblox's potential by hosting virtual fashion shows, selling items straight off the runway and launching seasonal collections. These ventures have proved successful, especially when connecting with fashion's favorite generational group, Gen Z.
Gen Z are the best resource to peep at what the future may hold for fashion in our everyday lives, in both the physical and digital worlds. Since they grew up socializing online and in immersive 3D social spaces, they have become very invested in their digital style — the sale of over 1 billion digital fashion items and accessories on Roblox in 2022 is vivid proof.
Roblox recently surveyed 1,000 Gen Z consumers active on the platform, which revealed 3 out of 4 said they spend money on digital fashion for their avatars, with more than a quarter saying they've spent anywhere from $20 to over $100 USD on a single virtual item. As this research tells us, digital fashion already plays an important role in people's self-expression, creativity and online communication.
What's been fueling all of this activity? Scroll down below to read Christina Wootton's insights on why digital fashion is changing the industry as we know it and many other highlights from Roblox's "Metaverse Fashion Trends 2022" exclusive report.
1. Anyone can be a designer in the metaverse.
Digital fashion design is not constrained by things like logistics, supply chain, equipment and inventory levels. And free design tools have empowered global communities of creative individuals to easily participate and share their digital fashion creations. The opportunity for self-expression combined with economic incentives offered by virtual economies and no need for upfront investments has led to widespread community creation.
For example, over 11.5 million people were designing digital clothing and accessory items on Roblox in 2022. For many creators, if they don't see an item they'd like to wear in the metaverse, they'll simply create it themselves and quickly make it available to the rest of the community, too.
Being open to anyone, this form of creative expression is also quickly gaining prestige. For more than half (58 percent) of Gen Z, a career in digital fashion is already just as impressive or even more impressive than a career in physical fashion.
2. Digital fashion — without physical limitations — offers unlimited opportunities for creativity.
Fashion in the digital world is a lot more than a mere copy of physical couture and can include anything imaginable. Shirts woven from clouds. Outerwear with a translucent aura that gives you special powers. Color-changing accessories that match your surroundings and vibe. People can get very creative with what they design and wear, smashing stereotypes related to beauty standards, dress codes, gender, seasons and more.
"I feel like I can get a lot more creative with my digital wardrobe – it's literally unbreakable!" says digital fashion designer and Roblox user Jenni Svoboda a.k.a. @Lovespun. "If I want to swim in water with a beautiful gown, I can, and it won't get ruined by water! If I wanted to climb a mountain in a pair of heels, they wouldn't break my ankles either."
3. For Gen Z, digital fashion is already woven into their everyday life and inspires their IRL style.
Just like in the physical world, where our mornings start with getting dressed for the day, many Gen Z change their avatar's clothing regularly instead of committing to a single outfit long-term. Interestingly, IRL seasons and weather are also often reflected in what avatars get dressed in. During winter months, you are more likely to see puffer jackets and sweaters in the metaverse too. Additionally, wardrobes and closets don't belong just to the physical world — one in four users in the survey stated they own over 50 items available for their avatars to wear.
"It's wholesome to see that avatar customization is bigger now than what it used to be," says longtime metaverse user and digital creator Vivian Arellano. "Our online identities become influential to who we are in the physical world, how we present ourselves, and eventually – our confidence level."
4. Self-expression is at the heart of Gen Z culture, and digital fashion is now an important part of it too.
Online communities tend to connect with and react to others around them based on the way they look and dress, similar to the physical world. Digital fashion helps Gen Z express how they feel at any given moment, gives them a self-confidence boost, and enables their connection with peers both in the digital and physical worlds.
Instead of posting on social media, they use the medium of digital fashion to make a statement by simply changing their avatar look to reflect their mood. Digital fashion offers a safe space for experimentation and for trying bold styles and fantasy characters people wouldn't (or couldn't) try in the physical world.
In a survey, Gen Z respondents said they dressed their avatars to express their individuality, but also to feel good about themselves and connect with others. Moreover, two in five say self-expression through clothing and accessories in the digital world is already more important than expressing themselves in the physical world.
5. This is the kind of fashion that's finally inclusive.
Inclusivity is just as important for today's consumers in the digital world as it is in the physical world. Seven in 10 Gen Z respondents said in the survey they consider inclusivity in digital clothing designs to be "very" or "extremely" important, and the majority (64 percent) consider it important to have a full range of body sizes for their avatar customization.
New technology like Roblox's "Layered Clothing" is responding to this demand by making one-size-fits-all a reality, so any avatar can wear trendy styles online, human or otherwise. A unicorn in a designer gown? Why not, since people can be whoever or whatever they want to be in these immersive environments?
Price and availability often limit clothing choices in the physical world. Coveted items are typically expensive. However, in the metaverse you can get even luxury brand fashion items for a few dollars. You may need to catch those during a limited-offering window, but they are typically available globally — and more and more often, will come straight off the runway, so many more people can access the latest styles.
6. Metaverse fashion aligns with Gen Z's value of sustainability.
The vast majority of Gen Z believes fashion should address both environmental and social issues. At the same time, they are the generation that isn't ready to give up on fast fashion trends. As environmentally-conscious consumers start to view less as more when it comes to fashion, that doesn't mean they've stopped wanting to express who they are to the world.
Digital fashion has the unprecedented ability to address both of these perspectives. It's a great way to quickly get hold of and experiment with trendy items without violating personal sustainability ethics. Interestingly, 70 percent of Gen Z say they also borrow ideas for their physical looks from their avatars! At the same time, designers and brands can test new ideas, trends and even launch entire lines without adding more waste to the world.
---
Share this article