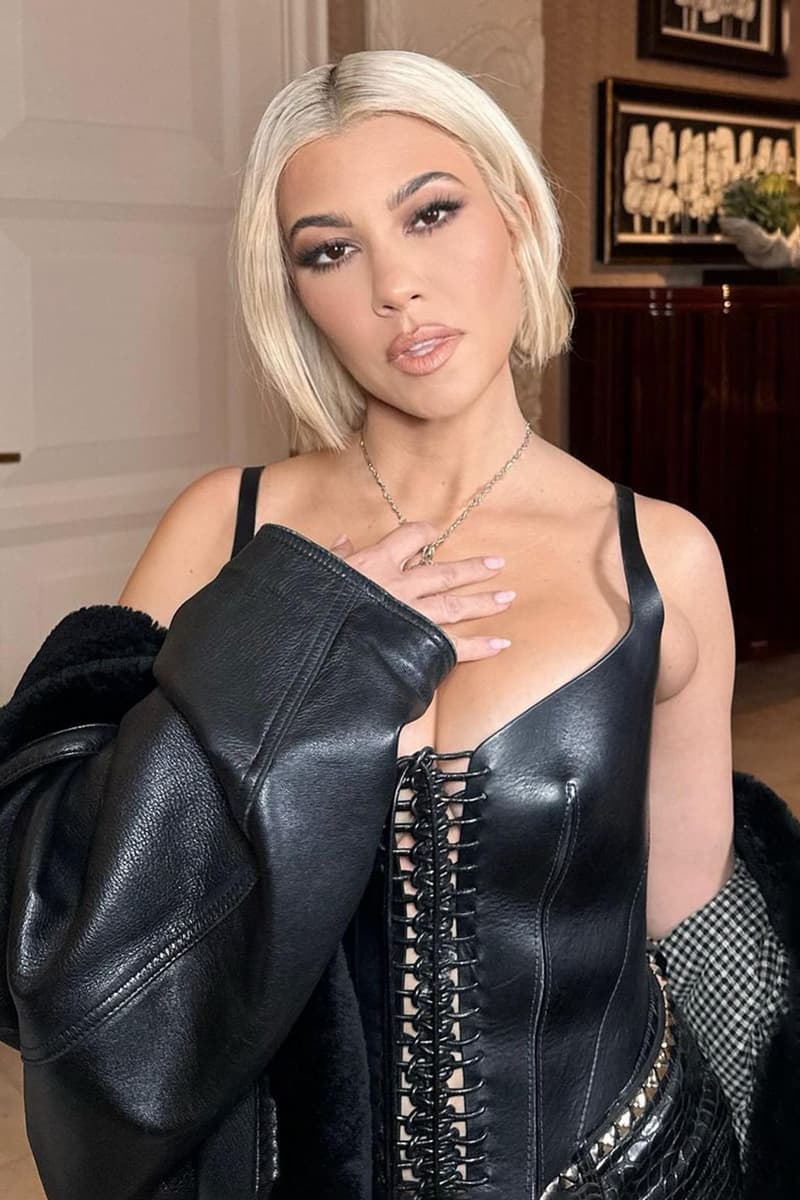 Breaking News: Kourtney Kardashian Has Gone Bleach Blonde
And we are shooketh.
Kourtney Kardashian has shaken the tables and taken her regular-degular dark brown bob to bleach blonde heights.
First spotted in her now-expired Instagram Story, she teased followers with live snaps from the salon chair, revealing her foiled bleached strands. Hours later, she showed off a teenage Kourt at just 17 years young with platinum blonde tresses. Of course I'm taken aback by a blonde Kourtney K — but the fact that she hasn't aged at all is beyond. What sparked the transformation almost three decades ago was her sheer boredom during the last days of High School. What's even more shocking is the fact that the reality star explicitly stated to People that she'd never go so extreme with her hair again as it destroyed her locks and took forever to become healthy again.
In 2023, we're certain that Kourtney has all hands on deck to keep her mane intact during this high-volume hair coloring stage. The best part of it all is that she can tap her KarJenner sisters, Kim K and Khloe to give her tips and tricks on how to maintain the look in full health.
View this post on Instagram
---
Share this article