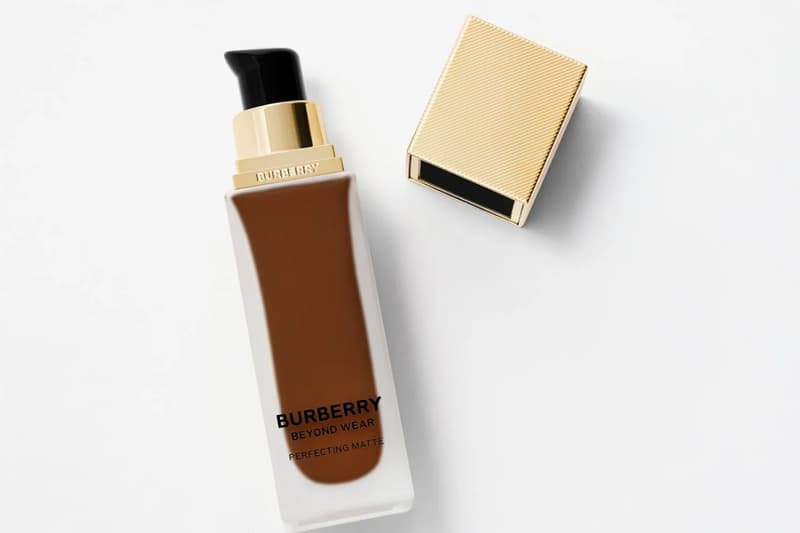 Beauty
Burberry Launched a Foundation With Just 24 Shades — With Only 4 That Work for Black People
In 2023, why is this still a "call out?"
Burberry Launched a Foundation With Just 24 Shades — With Only 4 That Work for Black People
In 2023, why is this still a "call out?"
Burberry Beauty recently launched a new matte foundation — and while we love a good matte moment, especially as the seasons are starting to change, with only 24 shades in 2023, the brand severely missed the delivery mark. The sting is so bad that it leaves Black and Brown beauty enthusiasts wondering, "Was this on purpose?"
"Beyond Wear Perfecting" Matte Foundation is inspired by the heritage fashion house's signature Trench coat and details a flawless finish with a lightweight feel, formulated with bamboo powder for an instant matte effect. Upon reading the brand's website description, I immediately felt disregarded. As mentioned, the brand developed the shade range according to the infamous trench coat, which is already exclusive in itself. However, while viewing the spectrum, I noticed that there were only three or four shades (depending on how brown you are) that would actually "work" for darker skin — which is alarming.
If you know anything about Black and Brown skin tones (which most people do not apparently.) There aren't just undertones to worry about. There are also subtones. Yes, creating a foundation for darker skin tones involves a lot of research and someone that specializes in Black and Brown skin. When thinking of the vast amount of resources Burberry has, it's indicative that the team didn't care to be inclusive of those who weren't necessarily in their target demo.
After the #RihannaEffect, I won't acknowledge brands offering less than 40 shades, with most favoring the darker gradient. We know White people have no problem finding complexion products that fit them and their skin concerns — why is it still hard for Black and Brown folks?
View this post on Instagram
---
Share this article