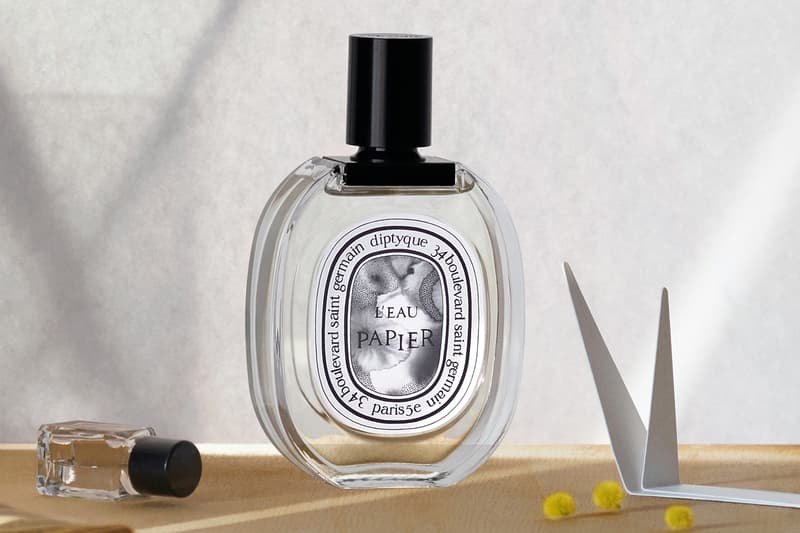 Beauty
diptyque's Latest Scent Beautifully Brings to Life the Sweet Smell of Fresh Paper and Ink
Evoking raw emotions of a Jane Austen-esque written love letter.
diptyque's Latest Scent Beautifully Brings to Life the Sweet Smell of Fresh Paper and Ink
Evoking raw emotions of a Jane Austen-esque written love letter.
Spring is on the horizon and boughie fragrance brand diptyque is ahead of the scent game with its latest drop, "L'Eau Papier," an olfactory ode to the freedom one feels and sees through travel.
"L'Eau Papier" is french for water paper and is a loving tribute to how paper holds the power of imagination and emotions. The perfume was inspired by Diptyque's co-founder Desmond Knox-Leet, who was known to take note of everything in his travel diaries. The brand tapped the master nose behind some of the most luxurious scents from Thierry Mugler, Hermès, Jo Malone and more, perfumer Fabrice Pellegrin to cultivate the sensorial element of the latest scent.
Pellegrin created "L'Eau Papier" to be the perfect representation of musk, steamed rice and blonde wood accords that immediately tap into the experience of one's nose against a piece of textured paper with dried ink. In tandem with French artist Alix Waline who created the illustration on the label, which is in the form of intricate yet delicate blacks and white inking, making an abstract watercolor technique — paying subtle homage to Knox-Leet.
Retailing for $125 USD (50 mL) and $175 USD (100 mL), "L'Eau Papier" is now up for grabs via Diptyque's website.
View this post on Instagram
---
Share this article