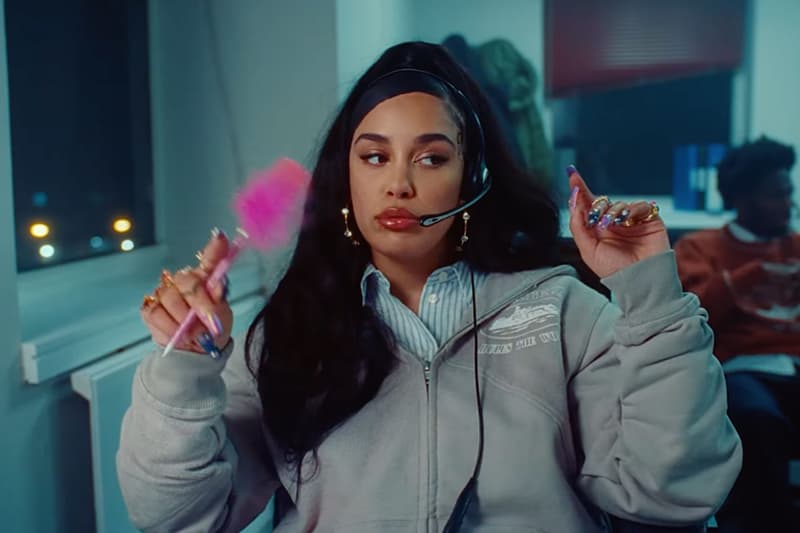 Culture
Jorja Smith Fronts Corteiz x Nike's First-Ever Advert
A culmination of British culture at its finest.
Jorja Smith Fronts Corteiz x Nike's First-Ever Advert
A culmination of British culture at its finest.
Corteiz and Nike have given us a feature-length taste of their forthcoming collaboration through an official advert starring British songstress Jorja Smith.
Directed by Walid Labri, the new ad sees "RTW" reporters stationed across Tokyo, New York, Lagos, France and the U.K. breaking the news of the brands' collaborative Air Max 95, resulting in stock market crashes and fights in the street over the last remaining pairs. Elsewhere, viewers watch a faux auction sell the coveted sneaker for over £110,000.
The ad even resuscitates British media staples like Joga TV and Fonejacker, and stars Manchester City footballer Phil Foden, recreating an iconic Nike Football advert from 2005. Smith joins the impressive roster of talent as a call center employee, recorded on one side of a phone conversation requesting the highly in-demand sneaker.
Nike and Corteiz's first official advert also stars British artist Slawn (yes, the same Slawn who walked Mowalola's runway with a child in situ,) while offering a commentary on resale culture and proceeding to drive along to the sound of U.K. rap royalty, Giggs.
Take a look at the full advert below.
View this post on Instagram
---
Share this article