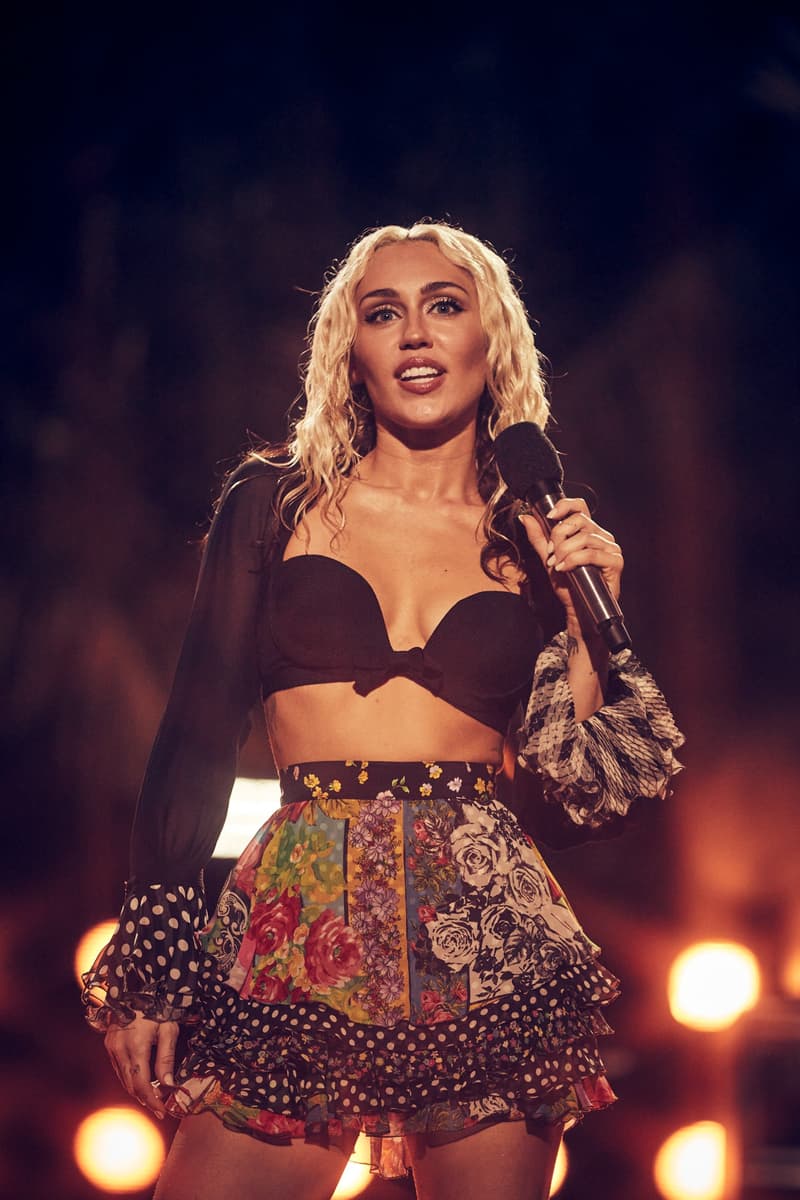 Miley Cyrus Announces Backyard Sessions Special for New Album 'Endless Summer Vacation'
Premiering on Disney+.
Film & TV
Miley Cyrus Announces Backyard Sessions Special for New Album 'Endless Summer Vacation'
Premiering on Disney+.
UPDATE (March 3, 2023): Miley Cyrus and Disney+ have partnered up to revive the Backyard Sessions special in honor of her upcoming album, Endless Summer Vacation.
"ENDLESS SUMMER VACATION (BACKYARD SESSIONS) streaming on @DisneyPlus March 10th in celebration of my record release," she captioned a promo video on Instagram.
For the Backyard Sessions special, Cyrus will perform songs from her eighth studio LP for the first time, including the global hit "Flowers."
Backyard Sessions has been a prominent part of the Disney Channel alum's music career. In 2012, she performed for a Backyard Sessions special for the first time, followed by another special in 2015 to support the launch of her Happy Hippie Foundation and then once again in 2020 to help promote her previous album, Plastic Hearts.
For more details, check out her announcement below.
View this post on Instagram
---
ORIGINAL STORY (March 2, 2023): It's possible Miley Cyrus and Disney+ are cooking something up.
The Disney Channel alum has begun following Disney+ on both Twitter and Instagram. Additionally, Disney+ has tweeted lyrics to Cyrus' latest single, "Flowers." The streamer wrote, "I can buy myself flowers."
While it's impossible to know what this currently means, many fans speculate this could be the singer and Disney+'s way of teasing some sort of project together. Some believe maybe their suspicious social media activity could somehow be related to Hannah Montana.
Cyrus starred on Hannah Montana as Miley Stewart and the titular role from 2006 to 2011. In fact, the first episode of Hannah Montana aired on March 24, 2006; perhaps fans can expect something on the anniversary air date.
In 2021, Cyrus penned a letter to the famous character on the show's 15th anniversary.
"Hi Hannah, It's been a while. 15 years to be exact. Since the first time I slid those blonde bangs over my forehead in the best attempt to conceal my identity," Cyrus wrote at the time. "Then slipped into a puke pink terry cloth robe with a bedazzled HM over the [heart]. I didn't know then … That is where you would live forever. Not just in mine but millions of people around the world. Although you are considered to be an 'alter ego,' in reality there was a time in my life when you held more of my identity in your glovette than I did in my bare hands."
Check out Disney+'s tweet and revisit Cyrus' letter to Hannah below.
I can buy myself flowers.

— Disney+ (@DisneyPlus) March 2, 2023
View this post on Instagram
---
Share this article