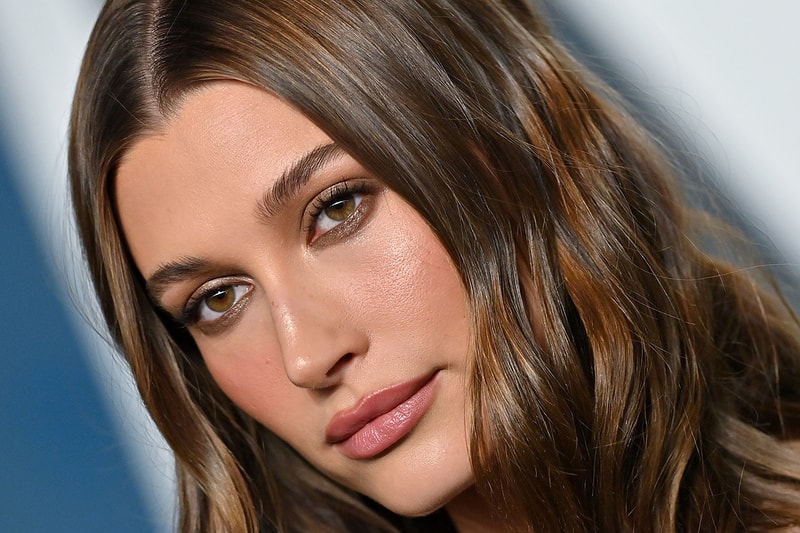 Beauty
Hailey Bieber's "Coquette-ish" Hair Bows Signal the Trend Will Do Rounds for Spring 2023
With Naomi Campbell not too far behind her on the look.
Hailey Bieber's "Coquette-ish" Hair Bows Signal the Trend Will Do Rounds for Spring 2023
With Naomi Campbell not too far behind her on the look.
Let's face it besties, spring is fastly approaching and we need to get ready. What better way to usher in the new season than by pastel french manicures and a brand-new hair trend? The girls have been chopping up bobs all winter long, but for those who've kept their tresses in tack, New York Fashion Week and now Hailey Bieber are signaling that this look of the season will lean towards girly, "coquette-ish" hair bows.
Seen first at Sandy Liang for the Fall/Winter 2023 presentation, we were excited to immerse ourselves into hairstyles covered with delicate ribbons and bows. Now, Hailey Bieber is at the forefront of the trend taking to her Instagram to show off her cropped hairstyle with a soft middle parting and baby braids held up with dainty pink hair bows. And it's not just Bieber that's on this hot moment. Naomi Campbell was spotted at Loewe's Fall/Winter 2023 presentation at Paris Fashion Week, stunting an intricate display of "Coquette-ish" hair bows in her XXL locks.
Two icons leading a trend moment? Yes, the girlies will be locking their hair up with bows all spring and summer long. Get ready to copy.
View this post on Instagram
---
Share this article