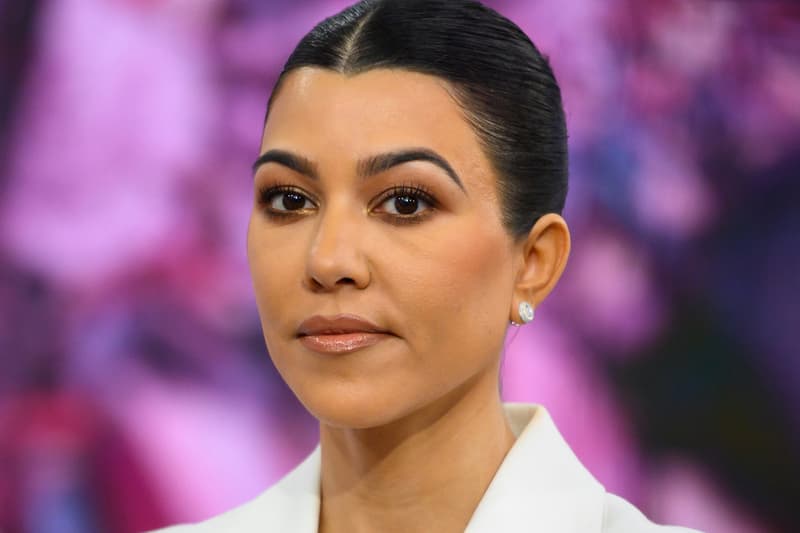 Beauty
Kourtney Kardashian Claps Back at an Internet Troll Who Asked if She Was Pregnant
Giving a hard lesson on inquiring about women's bodies.
Kourtney Kardashian Claps Back at an Internet Troll Who Asked if She Was Pregnant
Giving a hard lesson on inquiring about women's bodies.
Kourtney Kardashian has yet delivered another message to trolls speculating about pregnancy as she embraces her curves.
In a now-deleted promotional photo on Instagram for the reality star's latest venture, Lemme, Kourtney was seen sporting a body-hugging two-piece set that accentuated her curvy figure. "Is she pregnant," a troll ignorantly said in the comments. This comment alone parked the KarJenner sister to respond, "The aftereffects of IVF(I only acknowledge this comment because I do think it's important to know how IVF affects women's bodies and it's not spoken about much.) Also, are we still asking if women are pregnant?" ending the comment on a sassy note. Round of applause, Kourtney.
The business mogul is actually right though. Why are people still inquiring if a woman is pregnant just because she may have put on some "love weight?" Is that anyone's business, first of all — secondly, didn't people's parents teach them to not point out on anyone what they can't change in 3 seconds? (Maybe it's just my southern roots and manners.) I've always been taught that when it comes to people's bodies, any kind of unwarranted commentary, good or bad is not kosher. Just mind your business.
While the KarJenner family has monetized their bodies for the public's scrutiny, I do not believe that anyone should still feel entitled enough to point out anything that they didn't invest in or any related concern. The world would be a much better place if everyone minded the business that paid them — but alas, we're here.
View this post on Instagram
---
Share this article