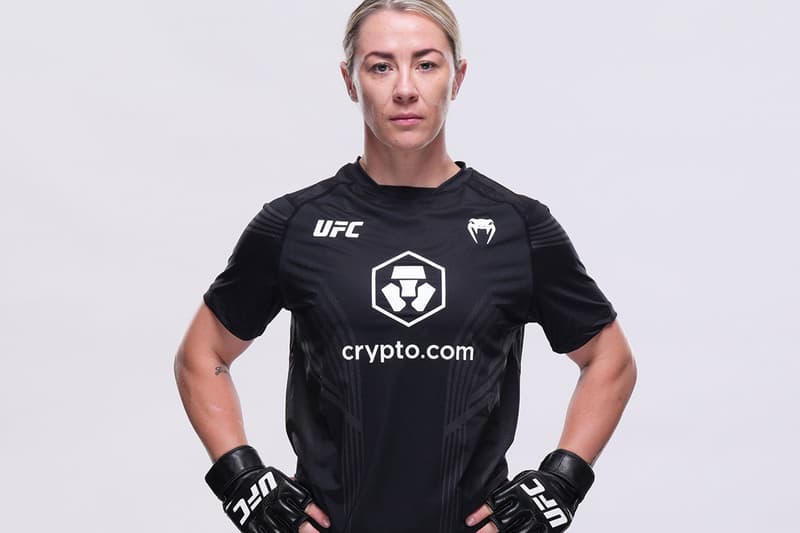 Sports
INTERVIEW: UFC Fighter Molly McCann on the World of MMA and Supporting Today's Youth
"If you were a woman who wanted to compete in combat sports, you'd really struggle."
INTERVIEW: UFC Fighter Molly McCann on the World of MMA and Supporting Today's Youth
"If you were a woman who wanted to compete in combat sports, you'd really struggle."
As a kid, Molly McCann was never allowed in boxing gyms and struggled to find a space where women were able to compete in combat sports. Now, she's one of the biggest MMA fighters in the U.K. and the world of UFC — and she's here to prove that there's plenty of space for women from all over to thrive in the sport.
A mental health ambassador and LGBTQ+ advocate, McCann found herself with a renewed sense of purpose after watching Ronda Rousey's first-ever UFC fight. Since then, she's gone on to compete in the UFC's women's flyweight division alongside becoming a Cage Warriors Flyweight Champion and works with youth charity, Weapons Down Gloves Up.
As the UFC celebrates its 30th anniversary, we caught up with McCann to find out more about how she got into the world of UFC, the importance of sport for the younger generation and why MMA is no longer a male-dominated industry.
Read on for the full interview.
Tell us a bit about how you got into the world of UFC. How did you get started?
I was in uni on a night out and when I was leaving the pub, I was speaking to the doorman who I knew. He was an MMA fighter and as I was leaving, he said "Mol, go watch this fight, you'll enjoy it." That was Ronda Rousey's first-ever fight in the UFC. After the fight, and at that moment, I messaged my boxing coach and said "I want to be like that Ronda Rousey!"
MMA appears to be a pretty male-dominated industry, what challenges have you faced coming into it so far and how have you overcome them?
When I was a kid, I was never allowed in boxing gyms. If you were a woman who wanted to compete in combat sports, you'd really struggle. I felt it when I was younger but there are trailblazers like Katie Taylors, Savanah Marshalls, Chantelle Camrons and maybe even your Molly McCanns who have made it a lot easier. Outside of that, I've never really struggled with being a woman in MMA. All of the promotions I've competed in have been great. I've always been paid the same as the men and I've always had the same opportunities as the men. That may be because of my style of fighting or because I've always been able to sell tickets. The blueprint is there and the pathway is there. It's all changed so much in recent years.
The sport has often been misconceived as violent. What measures are taken to ensure your safety when you compete?
If you went for a night out in any city, it could be violent. If you play rugby, it can be violent. It's those with more of an archaic mindset that would say it's violent but ultimately, it's five or six Olympic disciplines rolled into one. Promotions like the UFC have sanctioned the sport with state athletic commissions which make them safe and uphold a set of standards that any combat sports would have.
Outside of UFC, you work with youth charity Weapons Down Gloves Up and you're a mental health ambassador. Why are these causes important to you?
I'm a national team coach. I work in the community to raise our youths and give them opportunities they may not have had before. I know about the gift of sport. I wouldn't be the person I am today if it wasn't for the life lessons and discipline that sport teaches you, so I'm just trying to educate and elevate and give opportunities. Mixed martial arts is about paying it forward and being a Scouser is about paying it forward and it's important to do that as best you can.
Finally, what advice would you give to aspiring UFC fighters?
For any mixed martial artist who fancies doing MMA, I'd say that if you keep an open mind to it, it has the power to completely change your life. It puts you in uncomfortable positions every day and teaches you how to overcome it without angst or becoming emotional. It gives you great life lessons, great discipline and friends for life. If you can walk through the door, that's the hardest part. I've never really trained with women, I've trained with men all my life so for any women reading who feel a little bit nervous, just know that people do it every day and it will change your life. Just have a go because if I can do it, so can you.
To find out more, head to the UFC website.
---
Share this article