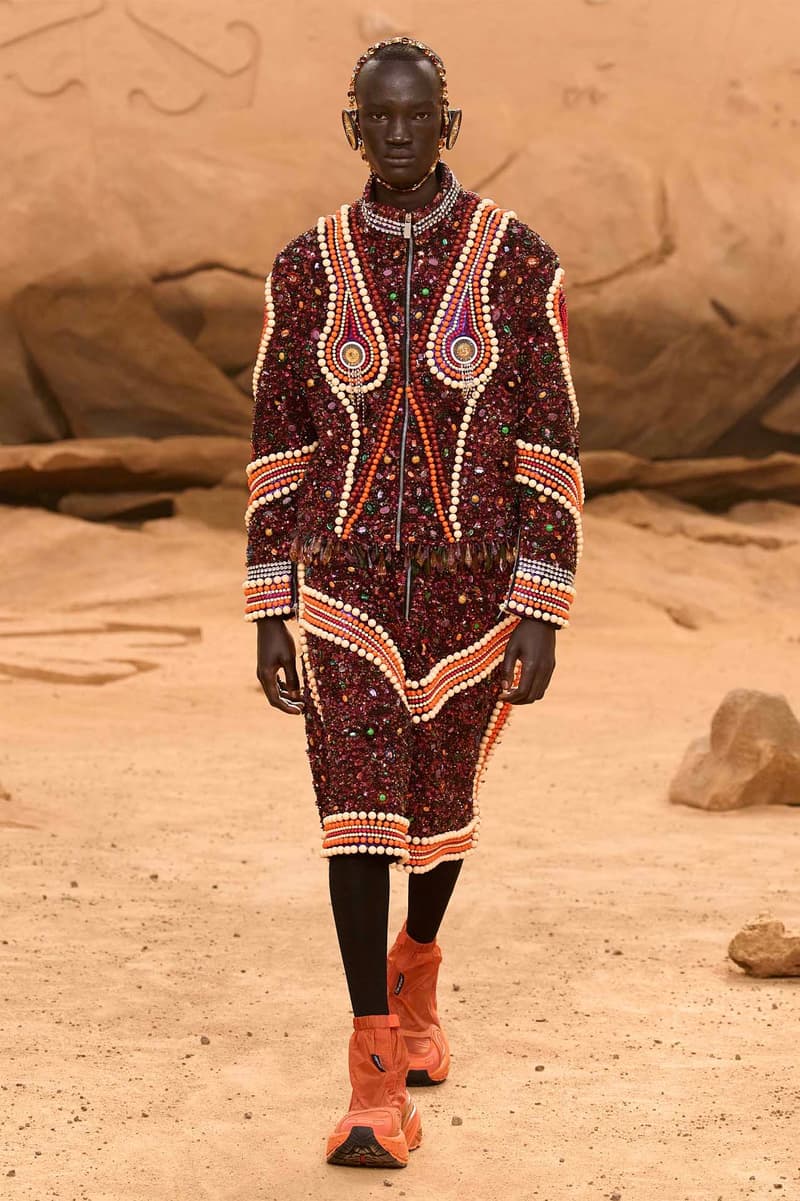 1 of 3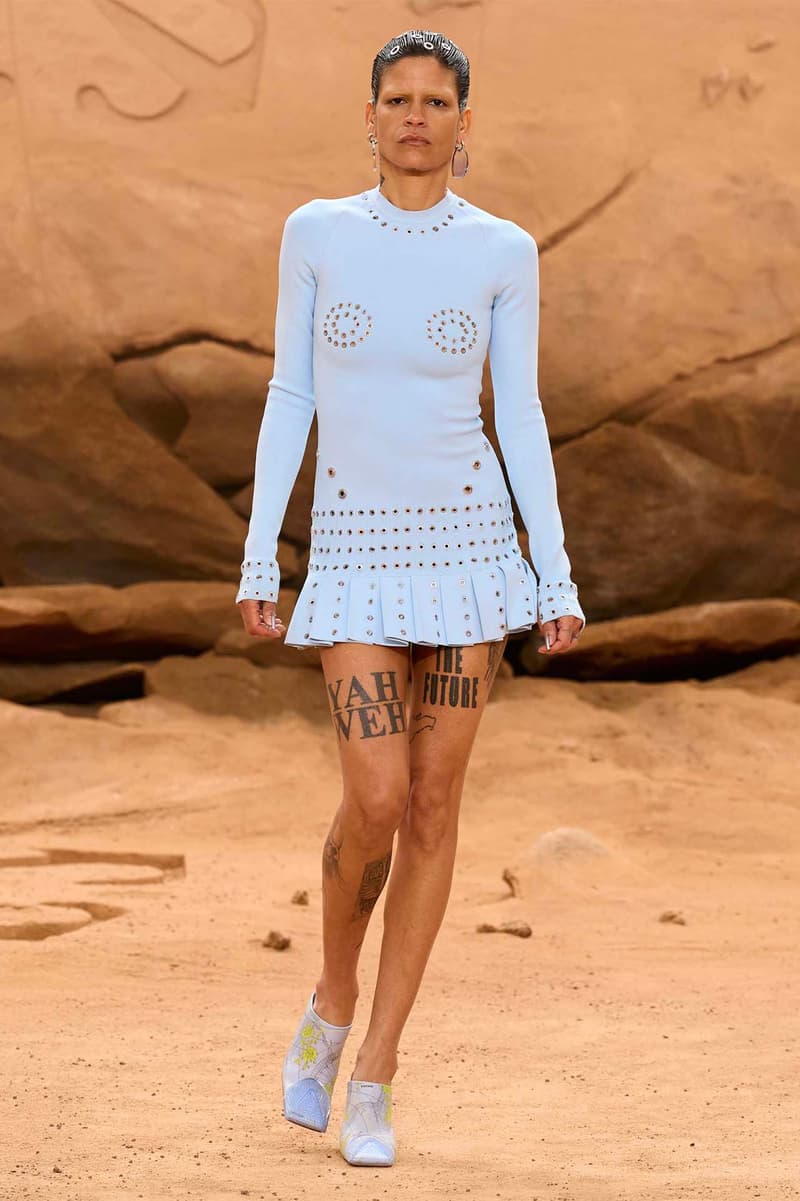 2 of 3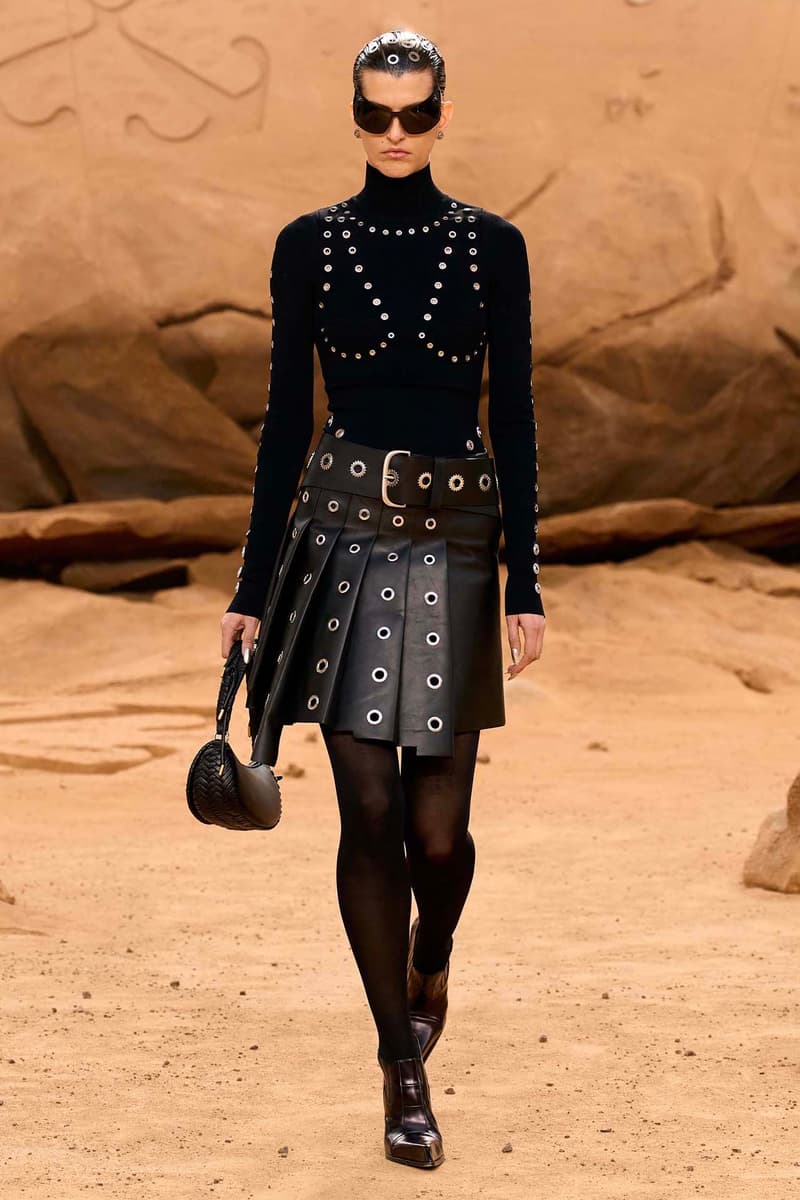 3 of 3
Sex & Dating
Off-White™ Taps Sex Positivity at Paris Fashion Week
"This season, logic is evaded in favor of an imagination with little to no limits."
Off-White™ Taps Sex Positivity at Paris Fashion Week
"This season, logic is evaded in favor of an imagination with little to no limits."
Off-White™ presents its Fall/Winter collection at Paris Fashion Week, debuting a sex-positive and otherworldy experience.
Drawing influences from his African roots, specifically Sierra Leone, Off-White™ presented an Afrofuturistic collection, with breast silhouettes. Tapping the wave of sex positivity, a non-judgemental approach to sexuality and expression, the silhouettes perfectly reflect the collection's "punk" and "sexy" roots, and "marks the beginning of a new path," Kamara states.
In an exclusive interview with Hypebae, Kamara shared that this season's "moon-surfing" and otherworldly feel, was brought to life through "experimentation," which toys with several concepts such as world-building. When conceptualizing, Kamara revealed he questioned each element of creation, in honor of his iconic predecessor Virgil Abloh. For example, "If you delivered something to the moon then what would it look like? What would a woman look like?"
The result is layered and sexy, Sierra Leone-inspired silhouettes encompassing the crown and most importantly, the breasts. In regards to what the otherworldly woman would look like, Off-White™ knows no bounds — just that they adorn their breastplates. Kamara concludes, "Worldbuilding is an integral part of the process that engages in an unshakeable childlike whimsy. This season, logic is evaded in favour of an imagination with little to no limits."
We stan.
In similar news, Off-White™'s Art and Image Director, Ib Kamara sits down with Hypebae.
---
Share this article