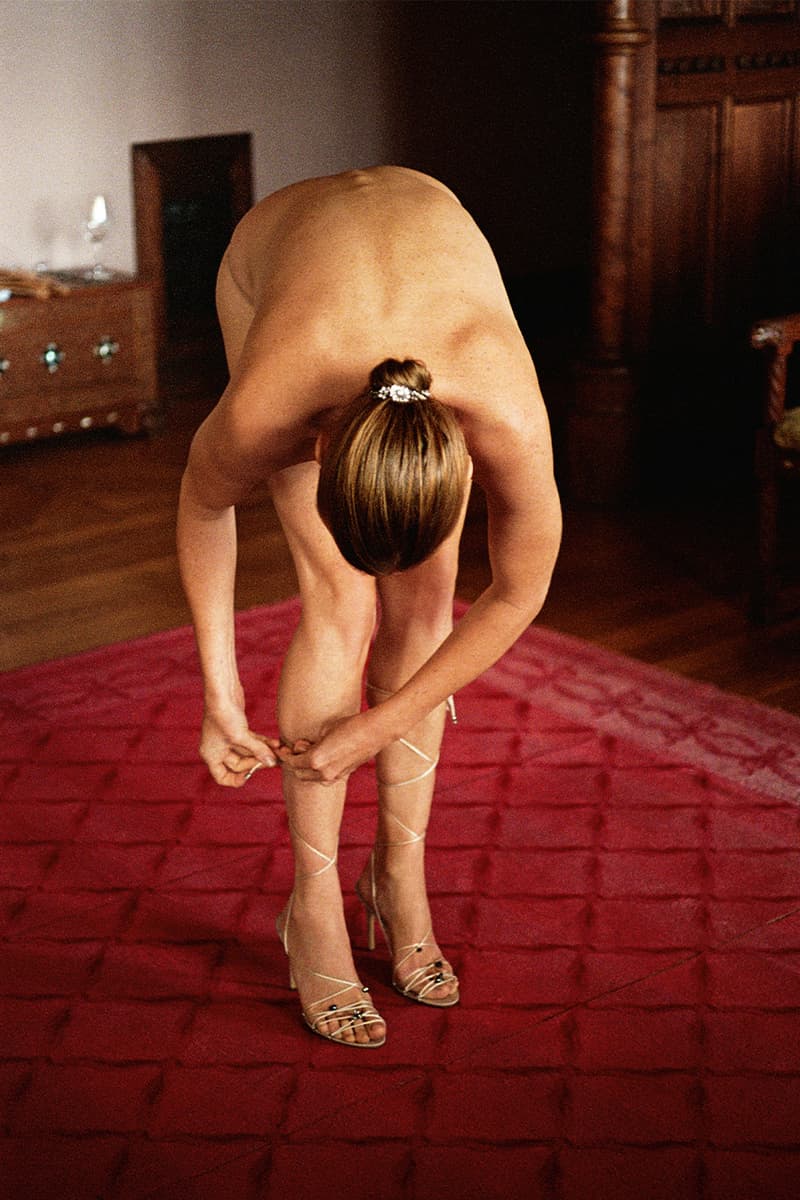 Women Artists Are Taking Center Stage at Sotheby's London
With a program of exhibitions, events and auctions to celebrate Women's History Month.
Art & Design
Women Artists Are Taking Center Stage at Sotheby's London
With a program of exhibitions, events and auctions to celebrate Women's History Month.
Sotheby's London is celebrating Women's History Month through a dynamic program of auctions, events, panel discussions and public exhibitions dedicated to spotlighting long-undervalued female creativity from across 400 years of art history.
Uniquely positioned within the art market, these activities address important questions concerning the market for women artists and provoke discussions surrounding the role of women throughout art history, both as artists and muses. As the oldest and largest auction house in the world, Sotheby's understands its responsibility in redressing inequalities and challenging the merits of delineating artists by their gender altogether.
At Sotheby's, the number of works by women sold for over $1 million has increased by over 70% since 2019. Lisa Stevenson, Head of the Women Artists sale, shares a passion for showcasing women artists from across disciplines (and across time) to help redress this imbalance. Stevenson told Hypebae:
"The idea to spotlight women artists and creators was in the pipeline for a long time, but three years ago, when we decided to launch an annual sale dedicated exclusively to women artists, it felt very poignant to be doing so. It has been a fantastic experience to come together with my colleagues from across Sotheby's to curate this series, pulling on our respective expertise to showcase a diverse rostrum of works by women, from paintings to sculpture, design, prints, ceramics."
The market for women artists is undoubtedly changing for the greater good. Stevenson notes that today (at auction), there are more and more works by women artists being offered and often achieving prices way above their high estimates. These achievements are, of course, a reflection of what is happening in the wider art world too.
"Looking to the future, it is extremely important to see this momentum continue and that this is a lasting dialogue to ensure that these changes are not fleeting trends. I hope that one day, artists will not be categorized or even talked about their gender. Yes, they are women, but more importantly, they are artists."
Keep scrolling to find out all about Sotheby's London's upcoming talks, exhibitions and auctions.
"The Now" and "Modern and Contemporary" Auctions
At the beginning of March, Sotheby's London presented a showcase of the major artistic movements of the 20th and 21st centuries, from the innovations of the Impressionists to the groundbreaking works of contemporary masters and designers. Ahead of International Women's Day, the auction also featured a selection of works by some of the most sensational female artists of our time. Highlights included a gargantuan Barbara Kruger, a patchwork by Tracey Emin, a painting by Flora Yukhnovich, which shares affinities with Giovanni Battista Piazzetta's Glory of St. Dominic on the ceiling of the Church of Santi Giovanni e Paolo in Venice, and a sumptuous abstract painting by Cecily Brown.
British photographer and documentary filmmaker Mary McCartney is taking over Sotheby's gallery on New Bond Street with her exhibition Can We Have a Moment? Three Decades of Photographs in Britain. Serving as the first major survey of her works in the UK, the showcase features around 30 works (some never exhibited before) which McCartney describes as "unexpected moments." Captured on her camera in a split second, the photographs range from tender portraits to poignant images of nature, those taken behind the scenes or from inside an artist's studio. Together these images capture a vision of Britain through the lens of one of today's most exciting photographers.
McCartney shared, "This exhibition is a reflection of my personality and the feelings I like to embrace. But, it is also very much about the viewer's experience and the emotions that I hope they will experience while exploring the show. These photographs all have meaning to me, and I hope that by exhibiting them, they can have meaning for someone else too." The artist will also appear as a guest speaker for the public talk, "Women in Art: From Image to Image-Maker," alongside writer Bettina Korek, artist Sonia Boyce and author Lisa Armstrong.
DATE: March 9 — April 2, 2023
(Women) Artists is an auction dedicated entirely to female creators, celebrating their contributions to art history across 300 years, from the Old Masters to Impressionist and (Ultra) Contemporary artists, printmakers, photographers, sculptors and designers. Now in its third iteration, this season's auction features a stand-out selection of works by the likes of Elaine Sturtevant, Louise Bourgeois, Leonor Fini, Juliana Seraphim, Marguerite Gérard, Rebecca Solomon, Sarah Biffin and Zaha Hadid. Individually, these works shine a light on their women creators, many of whom have been marginalized due to their gender or whose careers were overshadowed by their artist husbands, fathers and brothers, and were instead assigned the role of muse.
Stevenson noted the auction strives to offer original perspectives, initiate innovative dialogues and generate fresh appreciation for each work presented. She highlighted: "We have a really striking painting by Elaine Sturtevant. I love this work as it perfectly encapsulates her practice as one of the most prominent conceptual artists of the latter half of the 20th century. Her revolutionary ability to challenge the preconceived notions of what constituted the art image and object is a question that has inspired artists, critical theorists and philosophers for generations. I also love Leonor Fini's Tristan and Isolde, another strong portrait by the artist who, over a remarkable 70-year career, powerfully asserted and defined herself as the anti-femme fatale in her extraordinary and fantastical woman-led worlds."
DATE: March 10-16, 2023
Form: (Women) Makers is an exhibition of British studio and contemporary ceramics by women makers from the U.K. and abroad. As ceramics have caught the attention of academics, enthusiasts and collectors globally, the showcase explores and reimagines how pottery by female makers is currently being presented and narrated. Highlights include works by Dame Magdalene Odundo and Dame Lucie Rie, pioneers in their craft, Jennifer Lee, famed for marbled, angular hand-built pieces, and today's rising talent Annie Turner and Serena Korda.
DATE: March 7-16, 2023
---
Share this article