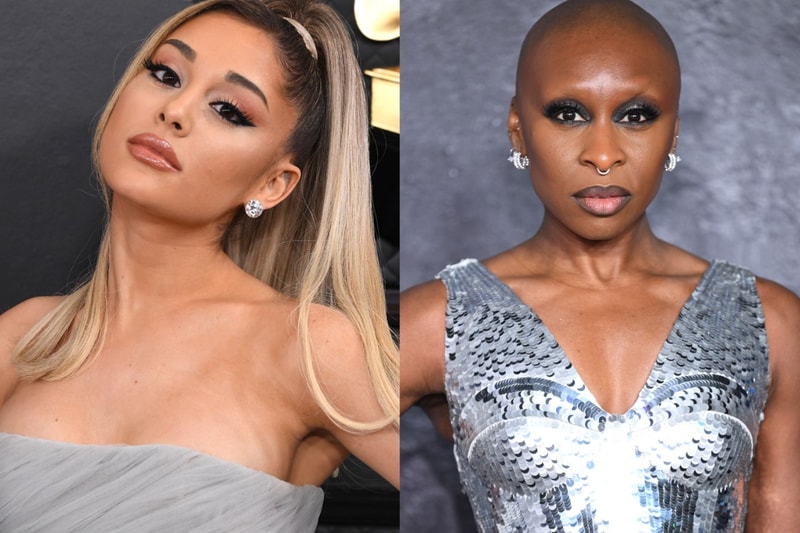 Film & TV
Your First Look at Ariana Grande and Cynthia Erivo's Characters in 'Wicked' Is Here
They play Glinda and Elphaba, respectively.
Your First Look at Ariana Grande and Cynthia Erivo's Characters in 'Wicked' Is Here
They play Glinda and Elphaba, respectively.
Though the Wicked films have been in the works for a while, we've finally gotten a glimpse on what to expect. Both Ariana Grande and Cynthia Erivo have taken to Instagram to share the first photos of their characters; Grande plays Glinda, while Ervio portrays Elphaba.
In the photo for Glinda, Grande is stunning a pink dress as she goes up a staircase. On the other hand, in Erivo's photo, she's rocking her classic black and green outfit, as expected for the Wicked Witch of the West.
Earlier this month, Grande revealed that the Wicked films are "halfway" done being filmed. She continued in an Instagram post at the time, "I am so grateful, I don't know what to do or say… To be here in Oz where everyday is a life changing one… To be feeling, learning and growing so much at such a disarming speed … To feel so much love around me, to begin each day before the sun is up and to end after it sets … To hold my brilliant twin flame / sister Cynthia's beautiful, green hands every day… To work in the safest, most beautiful and loving, biggest-yet-most-intimate/tiny-feeling spaces… To be led by the most thoughtful, brilliant, compassionate and warmest possible director on this planet, my other Ozian best friend ever Jon [M. Chu]… To be transforming and healing parts of me that I never knew needed it. Or maybe did."
Wicked Part 1 is expected to premiere on November 27, 2024. Check out Grande and Erivo as their Wicked characters below.
View this post on Instagram
View this post on Instagram
---
Share this article