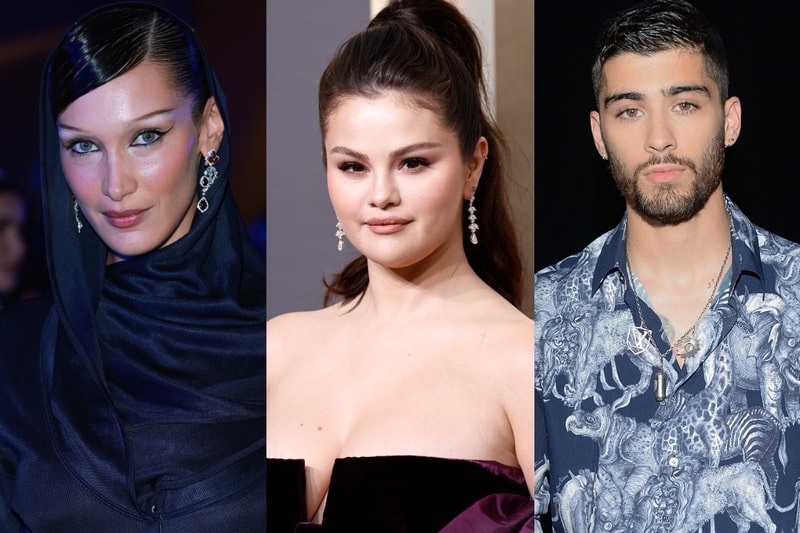 Entertainment
Bella Hadid Seemingly Approves of Selena Gomez and Zayn Malik Reportedly Dating
Selena has now been linked to two of Bella and Gigi Hadid's exes.
Bella Hadid Seemingly Approves of Selena Gomez and Zayn Malik Reportedly Dating
Selena has now been linked to two of Bella and Gigi Hadid's exes.
Bella Hadid has sort of shared her stance on reports that Selena Gomez and Zayn Malik are dating.
The supermodel liked an Instagram post from a Selena Gomez fan page stating that Zayn's mom has began following Selena.
Bella, Selena and Zayn are all connected in many ways. For starters, Bella and Zayn were in each other's lives through her sister Gigi Hadid, whom Zayn dated on-and-off until October 2021. Gigi and Zayn welcomed a daughter — Khai — in September 2020.
Additionally, both Selena and Bella dated The Weeknd. Bella was first linked to him in 2015. They broke up about a year and a half later. Not much long after, photographs went viral of The Weeknd and Selena making out, confirming their relationship. At the time, Bella and Selena unfollowed each other on Instagram, which fueled rumors of them not getting along. Selena and The Weeknd ended their relationship 10 months later in October 2017. By April 2018, he got back together with Bella until August 2018.
Since then, there have been a few attempts to show that there's no bad blood between Bella and Selena, the most recent being when Selena called Bella her "girl crush" in February.
Apparently, Gigi is OK with Selena and Zayn dating. "Gigi has no problem whatsoever with Zayn dating," an insider recently told Us Weekly. "As long as he is happy and stable and continues to be a good coparent to [their daughter] Khai, she's fine with whoever he goes out with."
For more, check out the post below.
View this post on Instagram
---
Share this article