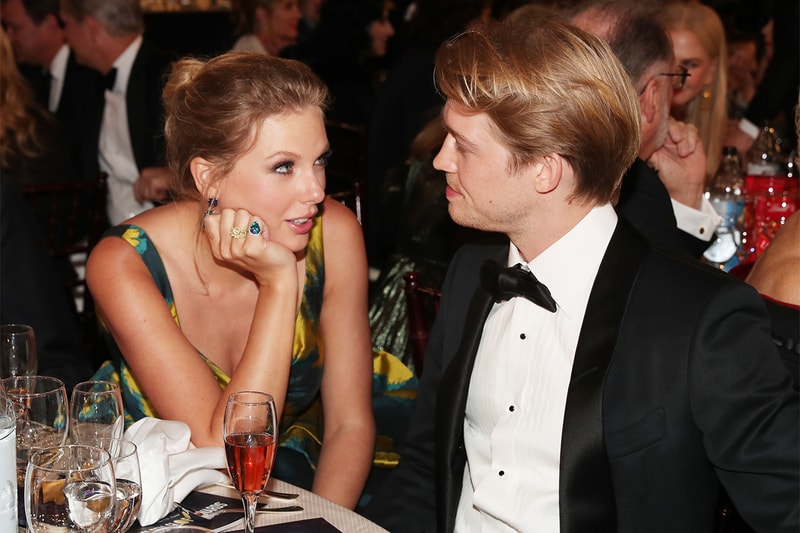 Sex & Dating
Here's Why Taylor Swift and Joe Alwyn Alledgedly Broke Up
Everything we know from sources to fan theories.
Here's Why Taylor Swift and Joe Alwyn Alledgedly Broke Up
Everything we know from sources to fan theories.
This past weekend, rumors flew that celebrity couple Taylor Swift and Joe Alwyn broke up amidst The Eras Tour.
Swift and Alwyn have been dating for six years and according to a source obtained by People, were recently discussing marriage. However, the source revealed that "Joe has struggled with Taylor's level of fame and the attention from the public."
"They've had rough patches before and always worked things out," the source shared, "so friends thought they would take some time apart but eventually come back together." Apparently, "The differences in their personalities have also become harder to ignore after years together. They've grown apart."
The pair was confirmed as a couple in 2017 and has remained out of the public eye for the most part — despite die-hard Swifties keeping an eye on the budding couple. They've collaborated on a catalog of music, listed under Alwyn's pseudonym William Bowery, and Swift also admitted "Lavender Haze" was about him. But as Swift continues to dominate her biggest tour to date, the news comes as a shock. For starters, how will a breakup affect the musician's most iconic tour?
Although the singer has yet to confirm, several changes both on and off tour seemingly confirm the split. First, the artist changed the first song on her setlist from "Invisible String", a song about two soulmates coming together, to "the 1" a song about a past love — ironically, fans believe it's about her former lover, Aaron Dessner.
Ultimately, the source believes that Swift and Alwyn "weren't the right fit for one another."
Share this article