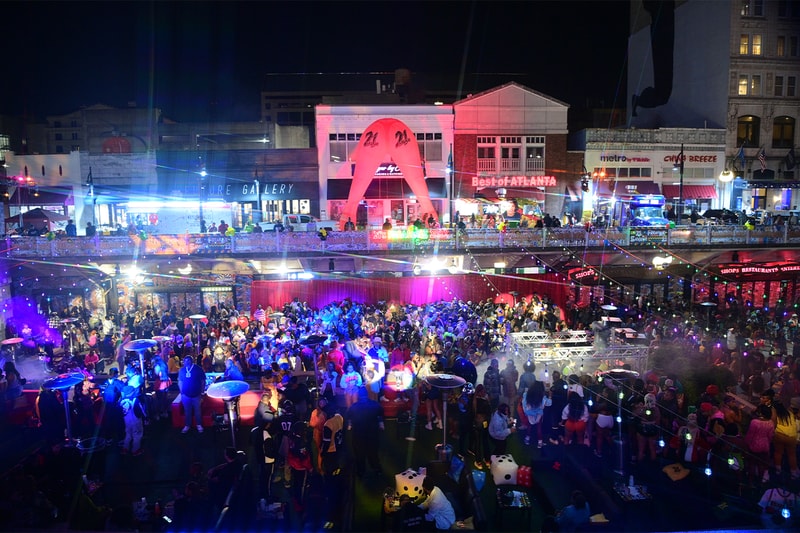 Sex & Dating
Hulu's 'Freaknik' Documentary Incites A Generational Gender War
'Freaknik: The Wildest Party Never Told'
Hulu's 'Freaknik' Documentary Incites A Generational Gender War
'Freaknik: The Wildest Party Never Told'
After Hulu announced the release of its Freaknik documentary, social media has been up in arms over the potential controversy.
"Freaknik: The Wildest Party Never Told," is a genius name, considering the festival's layered history. The annual spring break festival is iconic for Black folks worldwide whether you were lucky enough to attend or you heard the untold stories from your elders. Freaknik was a kinky event that holds the eldest deepest, darkest secrets of many.
However, the documentary may bring certain issues to light that most did not anticipate when they were young and having fun. One woman, who we'll avoid naming for anonymity, took to TikTok to share her concern about photos and videos from the time airing. Since the party was live before social media, they didn't have to think of their innocent twerking being turned into a meme, or their nude body being plastered on the net. Yet, this documentary may make those nightmares come true. The user did mention that when attending Freaknik, like in 1994, she avoided all cameras and footage being shot for this very reason. Still, she has some concerns.
In less than a weekend, male attendees and millennials on Twitter began to slut shame older women who feared the doc release. Why slut shame an older woman for enjoying her sexuality before you were even born? Let's thank the patriarchy for empowering cis men to always remain in our business.
Folks using the freaknik documentary to shame women saying "see, all that hypersexual stuff comes back to haunt you" when they need to be shaming the predatory men but I digress.

— angry Black woman (@123itsmeMary) April 9, 2023
when in reality the r@pist Freaknik uncles should actually be the ones scared… https://t.co/CRO0ube8L3

— ?Fiya baby ?? (@Fiyasohollywood) April 9, 2023
Who was doing the assaulting at Freaknik? Answer quickly! https://t.co/3LjWNKApg4

— cee ✨ (@defjaes_) April 10, 2023
- I can't wait for all the "this new generation aint like ours" shit to stop when we see the blasphemous things that were going on in freaknik '94

— ★Swaggicio★♿?? (@Celticsfan494) April 10, 2023

But, just as quickly, Gen Z and millennial women responded and reminded these male users that while women are concerned about footage releasing, they should be concerned about their fathers and uncles potentially being outed as predators. Why? Well, one unspoken aspect of Freaknik was the sinister individuals who began to attend the event, after learning of the sexual revolution taking place.
As for what will actually air via Hulu, we are none the wiser. But there's one thing we can be sure of: misogyny will always try to write a harmful story of its own.
For more on sex-positivity, Thomas Ollivier uses BDSM to explore our relationship with technology.
---
Share this article