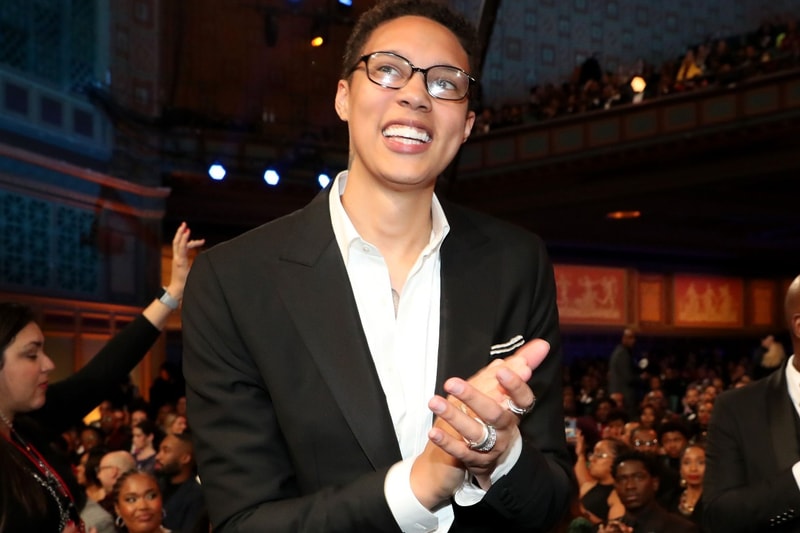 Culture
Brittney Griner to Release Memoir About Her 10-Month Long Detainment in Russia
Arriving in 2024.
Brittney Griner to Release Memoir About Her 10-Month Long Detainment in Russia
Arriving in 2024.
Brittney Griner has revealed she's decided to detail her experience of being detained in a Russian prison in an upcoming memoir.
In February 2022, the pro basketball player was arrested at Moscow's Sheremetyevo International Airport after less than one gram of cannabis oil was found in her luggage. In August, she was sentenced to nine years in prison. However, her sentence was later shortened thanks to a U.S. deal President Biden orchestrated in which Griner was swapped with Viktor Bout, a convicted Russian arms dealer. She became officially in December 2022.
Griner has taken to Instagram to share a few words about her experience and what can be expected from her upcoming book. She wrote:
"I arrived in Moscow to rejoin the UMMC Ekaterinburg basketball team and was immediately detained at the airport. That day was the beginning of an unfathomable period in my life which only now am I ready to share.

The primary reason I traveled back to Russia for work that day was because I wanted to make my wife, family, and teammates proud. After an incredibly challenging 10 months in detainment, I am grateful to have been rescued and to be home. Readers will hear my story and understand why I'm so thankful for the outpouring of support from people across the world.

By writing this book, I also hope to raise awareness surrounding other Americans wrongfully detained abroad such as Paul Whelan, Evan Gershkovich, Emad Shargi, Airan Berry, Shahab Dalili, Luke Denman, Eyvin Hernandez, Majd Kamalmaz, Jerrel Kenemore, Kai Li, Siamak Namazi, Austin Tice, Mark Swidan and Morad Tahbaz."
Griner's upcoming memoir is scheduled to release in spring 2024. Stay tuned for more updates.
View this post on Instagram
---
Share this article