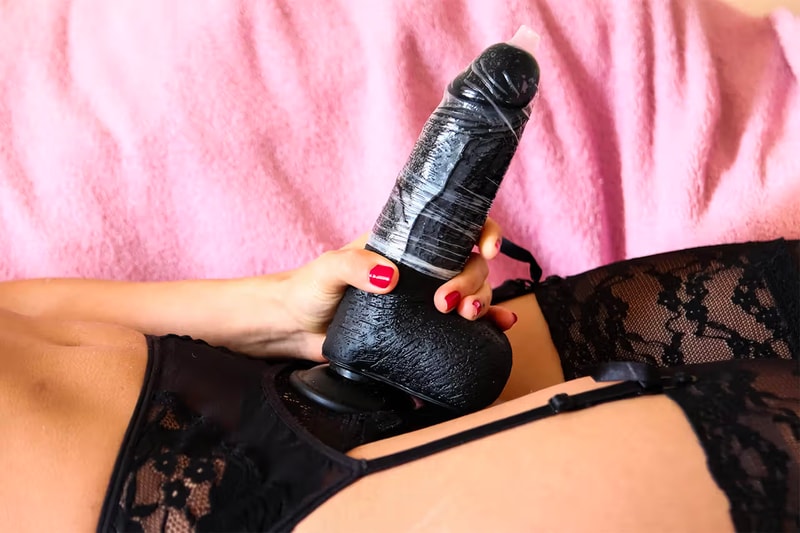 Sex & Dating
Sex Expert on How to Spring Clean Your Sex Toys
By leading sex tech expert and CEO, Alicia Sinclair.
Sex Expert on How to Spring Clean Your Sex Toys
By leading sex tech expert and CEO, Alicia Sinclair.
Just in time for spring, renowned founder in the world of sex tech, Alicia Sinclair shares her best tips for spring cleaning your sex toy boudoir.
As the founder of leading sexual wellness brands Le Wand, b-Vibe — the butt plug connoisseurs — and The Cowgirl, Sinclair's is well-versed when it comes to the boudoir. With products that pleasure everything from your bum to your clit, Sinclair understands the need for multiple sex products that get the job done.
To tidy up your sex life and boudoir, keep reading for Sinclair's best tips.
View this post on Instagram
Toy cleaners >
If you didn't know: you should be cleaning your sex toys and products before and after each use. "Unclean toys can cause bacteria to fester, resulting in serious infections like bacterial vaginosis, UTIs and yeast infections," Sinclair detailed.
Intimate toy cleaners that don't disrupt your pH are the way to go. For example, Le Wand's Intimate Toy Cleaner or b-Vibe's UV Sterilizer Pouch which stores and sanitizes your sex toys for you.
Time to tone it down…
If you read Hypebae, you're most likely a product junkie. Sinclair suggests, "it might be time to look through your collection and edit it down." No stress, however, she has a few tips for tackling what may seem to be a big feat.
View this post on Instagram
First, "Organize them by the categories: 'love,' 'like,' and 'this isn't for me.' Anything you love you obviously keep, anything you like, follow one of the steps below, and anything that isn't for you either sanitizes and re-home or throw away or recycle."
For the "like" pile, ask yourself when you've used this toy last. If you're still struggling to let it go when you know you should, Sinclair recommends "trying it 3 times 3 different ways before throwing in the towel. If you're still not feeling it after that, then it's time to get rid of it."
Storage organizers are your bestie.
"If your toys are feeling cluttered, it might be time to buy a new storage solution," Sinclair states. "You don't need anything fancy or expensive. Just a little creativity and an Amazon account will probably do the trick." Sinclair's best options are "plastic drawer organizers, an over-the-door shoe organizer, a wine bottle holder," which is "especially useful for wand lovers" and "under-the-bed shoe organizers."
In other news, Natasha Lyonne gets candid about dating in her 40s and raw dogging life.
---
Share this article