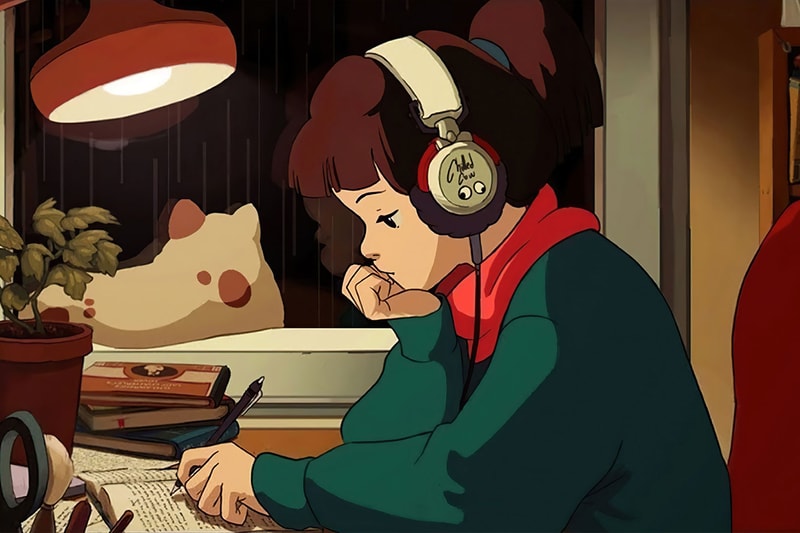 Lofi Girl Is Back With a New Friend: Synthwave Boy
It's time to tune in.
If you often find yourself perusing the internet at late hours, chances are you've heard of — and listened to — Lofi Girl.
The bookish girl has been providing workers and gamers alike with chill beats to listen to for nearly three years, instantly infusing our lives with main character energy, so when our Internet best friend went missing earlier this week, fans were perplexed. On April 11, Lofi Girl's stream returned, but with a new study companion — Synthwave Boy. Initially, Polygon, the team that runs Lofi Girl, considered involving our beloved animated friend in a Taken-like heist, but decided to stick with the channel's intent to deliver sonic escapism, introducing a new livestream is a much better choice. With over ten million subscribers, Synthwave Boy is a welcome addition to the channel as longtime listeners will know that Lofi Girl almost ended in 2022 over copyright claims.
The blue-hued protagonist offers a more eclectic mix for those who prefer instrumental deep house, serving up mellow cyberfunk rhythms and melodies for trance-like background music. Tune into Synthwave Boy's channel below.
Share this article