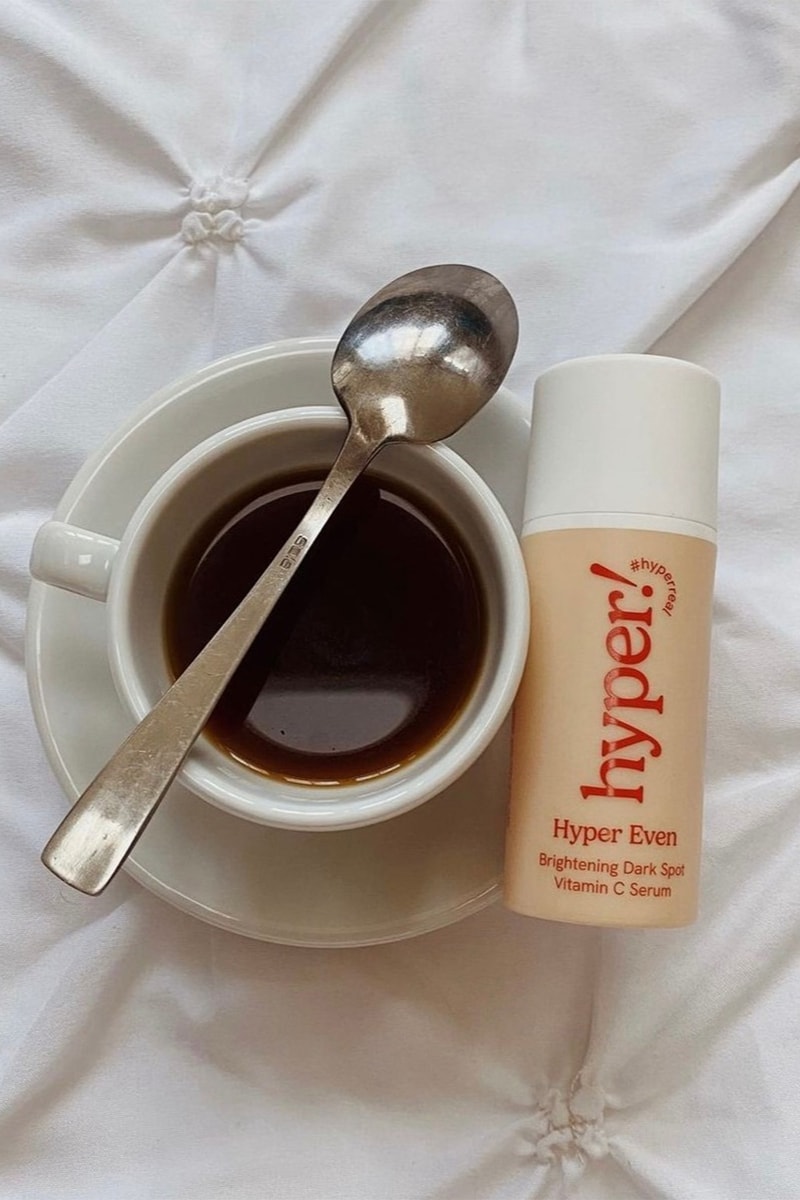 What Does Vitamin C Really Do and Are You Using It Correctly?
Along with the best vitamin C serums that need to be in your rotation.
Beauty
What Does Vitamin C Really Do and Are You Using It Correctly?
Along with the best vitamin C serums that need to be in your rotation.
If you're in the know about skincare, then you know about vitamin C. Either you're taking the buzzy ingredient orally, or you've found a good serum that does everything it needs to do for you.
Either way you flip it, you're doing your skin and body justice. But do you know the benefits?
Do you know how to use vitamin C? If you have floating question marks, don't worry; we have you covered.
What is vitamin C and what does it do?
In short, vitamin C is essential to your body. It's a powerhouse of antioxidants that help boost bone and skin health. For the skin, it is known best for its brightening, protective and firming properties and its ability to stimulate collagen.
For those that suffer from inflammation and overproduction of melanin, vitamin C is the best aid as it helps the skin with its ability to heal itself. A vitamin C serum should be your go-to to reduce any trace of spotting.
Can I use vitamin C every day?
Absolutely. Your skin will appreciate the daily application over time. Vitamin C provides an extra layer of protection that helps reduce the effects of environmental stressors on the skin that result in significant discoloration.
How do I incorporate vitamin C into my skincare routine?
From experience, exfoliants, retinol and certain serums is a no-no.
That means you cannot mix with AHA's (Alpha hydroxy acids) and BHA's (Beta hydroxy acids.) They should be applied separately and used at night if you wish to use them.
Please note you should only be using vitamin C for morning use.
Best Vitamin C Serums 2023:
Best Celeb-loved: BeautyStat Universal C Skin Refiner
Price: $85 USD
What it does: Loved by Hailey Bieber and many others, this buzzy serum is the first of its kind that contains 20% stable and pure vitamin C — working wonders for the skin.
View this post on Instagram
Best for hyperpigmentation: Hyper Skin Brightening Dark Spot Vitamin C Serum
Price: $36 USD
What it does: Made specifically for those with melanin, it contains 15% vitamin C and targets hyperpigmentation, dark spots and scars on darker skin tones, helping them to fade within a fraction of the time compared to others on the market.
View this post on Instagram
Beauty Editor Approved: Dr. Barbara Sturm The Good C Serum
Price: $60 USD
What it does: Listen to me when I say the beauty editors, especially the girls of NYC, are the girlies and never wrong when it comes to product choices. We all swear by this cult-loved fave that features a gentle formula along with our skin faves, aloe and hyaluronic acid for hydration.
View this post on Instagram
Best for sensitive skin: Glossier Super Glow Vitamin C + Magnesium Serum
Price: $29 USD
What it does: During my time at Glossier, I learned that there were many forms of vitamin C, with L-ascorbic being one of the most effective and stable derivatives of the ingredient. This gentle serum features vitamin C magnesium along with magnesium PCA. When combined together they improve the visibility of dark spots.
View this post on Instagram
Most recommended by Dermatologists: SkinCeuticals C E Ferulic
Price: $182 USD
What it does:  Don't get me wrong, the price is there. But if you're looking to reset your skin — if you have the means to commission a Derm, this will be the product they recommend for your regime. Packed with 15% L-ascorbic acid and a blend of skin-loving antioxidants, your skin will appear brighter, smoother and plumper.
View this post on Instagram
---
Share this article