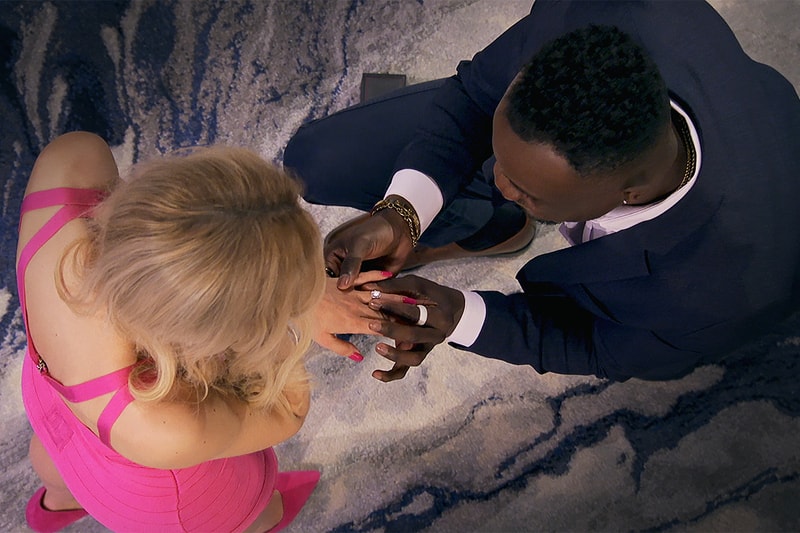 Sex & Dating
This 'Love Is Blind' Cast Member Was Spotted on Another Chaotic Dating Show
Once again, Twitter has gathered the *piping* hot tea.
This 'Love Is Blind' Cast Member Was Spotted on Another Chaotic Dating Show
Once again, Twitter has gathered the *piping* hot tea.
A certain Love Is Blind cast member was spotted on another viral dating series and fans are wondering… how serious is their quest for love?
According to a Twitter user, engulfed in reality dating show drama just as we are, Kwame Appiah is not new to dating experiments. In a clip of Married At First Sight, Kwame is seen in the background clapping, laughing and smiling along, clearly happy to be there.
Aye Kwame…you gotta explain this one. You been on all the shows looking for a wife 😭😭😭 #MAFS #LoveIsBlind pic.twitter.com/cL1B5KA3yQ

— Floss (@BlackerAndProud) March 30, 2023
The Lifetime series which ironically also doubles as a dating experiment, follows singles as they get married — without ever meeting each other beforehand. According to the series description, the show taps "specialists" which includes but is not limited to a "spiritualist, a relationship coach and a sociologist."
This team uses the scientific method of matchmaking to "determine each couple, who will not have met or had contact with each other until the wedding day. The series then documents the relationships, including honeymoons and other relatable events of married life. After several weeks, each couple must decide whether to remain together or go their individual ways."
Fans are not f-cking this discovery, with many deducing that his unsure behavior on Season 4 of Love Is Blind makes sense. For those who haven't tuned in, Kwame is engaged to cast member Chelsea Griffin, but can't seem to get his mind off of Micah Lussier. According to fans, it's only a matter of time before it crashes and burns but one thing is for sure…
Kwame has a kink for chaotic dating experiments that double as TV shows. View the snippet above.
---
Share this article