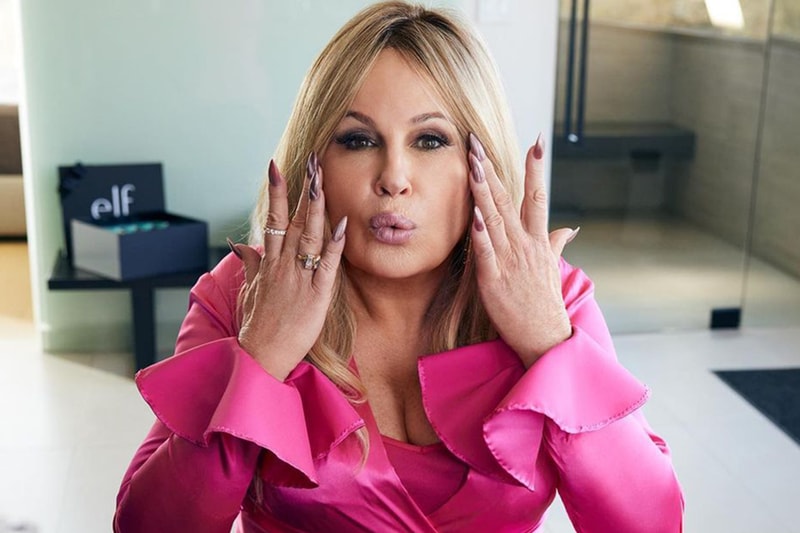 Beauty
Why Is the Beauty Industry Gravitating to Women Over the Age of 50?
Is it ageism or genuine inclusity?
Why Is the Beauty Industry Gravitating to Women Over the Age of 50?
Is it ageism or genuine inclusity?
In the beauty industry, much focus has always been on the current generations. Looking at ads from brands in the haircare, skincare and makeup industry, you rarely see anyone over a certain age being promoted — just the young and the "beautiful." However, there's a shift that's been happening where the industry is recognizing those ole' gals over the age of 60, starting with the dear darlings of Hollywood.
In recent years, DTC beauty brands have begun casting older models. The representation comes from those that benefit from their celebrity and many that are unknown to the masses but have deep ties to the industry. Somewhere along the way, a light bulb went off in one of the suits' heads and they decided that the time was now to warm up to the idea of women of all ages being displayed in advertising.
The current spokeswomen for beauty conglomerate L'Oréal include Helen Mirren (77,) Jane Fonda (85) and Viola Davis (57.) Elon Musk's' mommy Maye Musk because the oldest CoverGirl in 2017 at age 69. For the 2023 Super Bowl, Jennifer Coolidge, who has been winning our hearts all, took the "influencer" reigns over for e.l.f. Cosmetics ahead of their commercial for the occasion. These gals have been winning — but the burning question most of us aware of this shift may have is, "Is it subtle ageism?"
View this post on Instagram
View this post on Instagram
As a person with vast experience in the beauty and fashion spaces, I learned from the downfall of our beloved Barneys New York that changing and adapting with the times needs to happen for businesses to sustain themselves and ensure continuity — and this starts with embracing the inevitable: aging.
For beauty, the notion that the girl buying your blush and mascara today will be in her 30s and 40s tomorrow has yet to be widely discussed when it comes to product launches and sustainable efforts. In fact, beauty brands are tanking because they do not include these women that cultivate our later stories through beauty.
It is a known fact that women dream to relish in the days of their youth, but brands have come to a hard stop that when you turn 42, you can no longer be a part of that dream when the fact is that in today's climate, the 70-year-old is the definition of what "the dream" means for a woman's vanity.
While we don't know what tomorrow may bring, we do know that the future of beauty will continue to thrive off of inclusion on all fronts. The Hypebae Beauty Team will continue to champion the "underdog" of age and timeless beauty.
---
Share this article