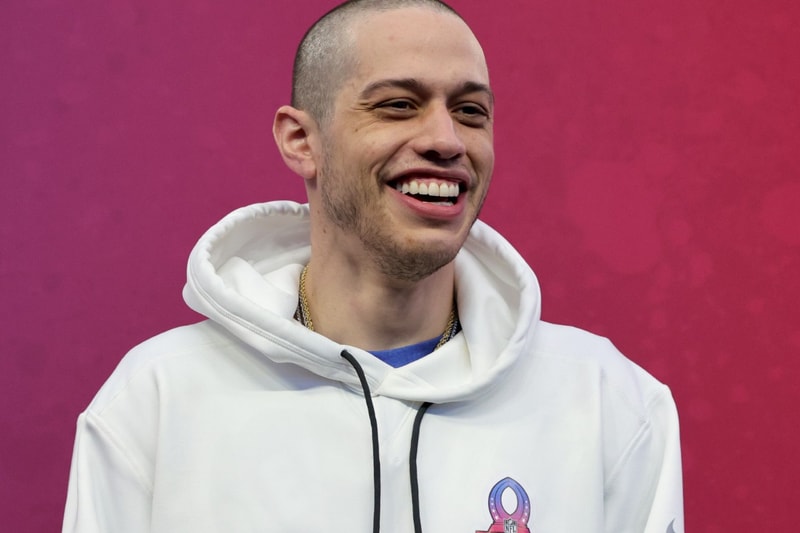 Entertainment
Pete Davidson Addresses His Penis Size AKA BDE
The comedian sets the record straight after years.
Pete Davidson Addresses His Penis Size AKA BDE
The comedian sets the record straight after years.
Ever since Ariana Grande claimed Pete Davidson is well-endowed at "10 inches long," his penis size has become a hot topic in pop culture. It's been nearly five years since that, and now, the comedian has decided to set the record straight.
"I don't understand. It's really not that special," Davidson said on a recent episode of The Breakfast Club. "It's a very normal-sized penis. It's not too big or too small. Yeah, I don't understand that. It's big enough to enjoy and not big enough to hurt, is what I was told."
Jay Pharoah has even offered some insight on Davidson's penis size, admitting that his popularity with the ladies correlates to his endowment. "That's what he told me it is," Pharoah said on The Jess Cagle Show in November 2022. "'It's like nine inches.'"
Many are also drawn to The King of Staten Island star's dating life, which according to Davidson is nothing out of the ordinary. "I'm in my 20s and I've dated people and for some reason, that's very crazy and interesting to people," he previously said on the Real Ones With Jon Bernthal podcast. "In 10 years, I've dated 12 people … I don't think that's that crazy, but to some people, that's very interesting. That became all anyone would talk about."
Check out his latest interview on The Breakfast Club below.
---
Share this article