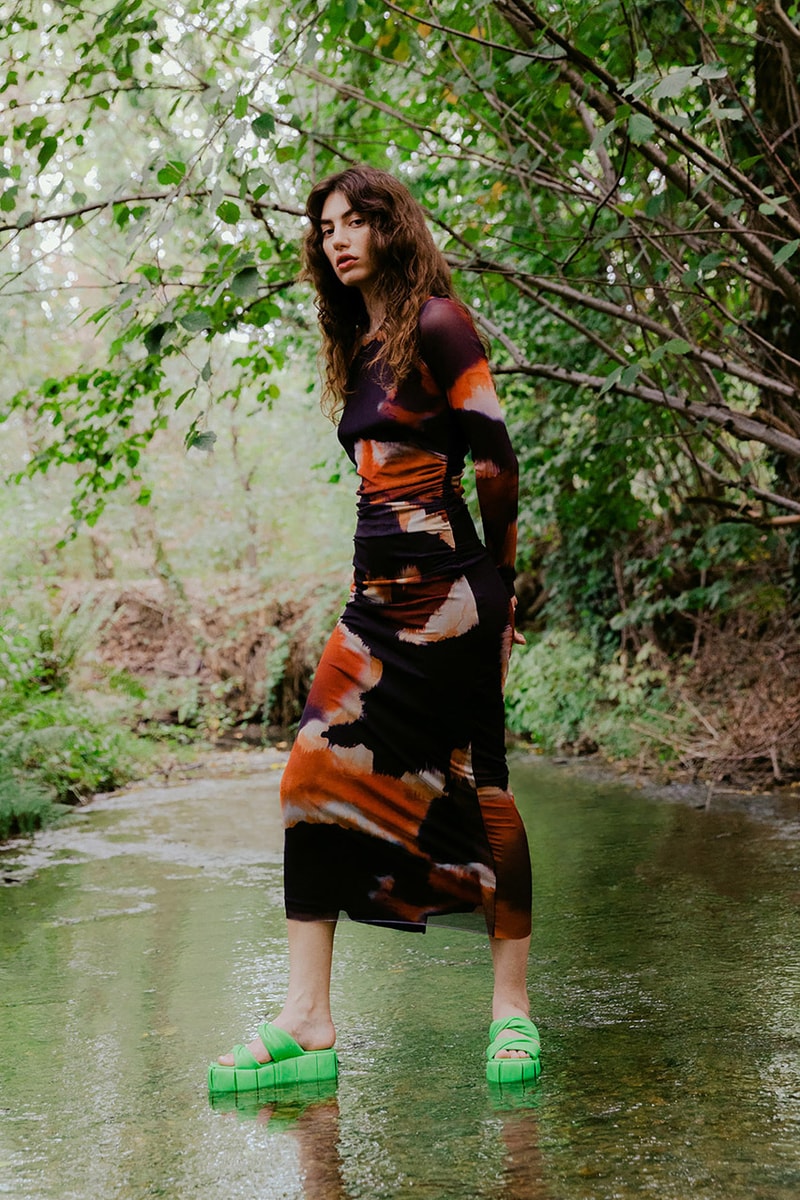 8 Sustainable Brands That Prove Its Cool to Care
From EB Denim to Rat Betty.
In 2023, sustainability is a must-have value for brands as shoppers have become more aware and concerned about fashion's impact on the environment.
While some labels profess to be eco-conscious, rampant greenwashing has made it difficult for consumers to truly know where their dollar is going, but that's why we've put together a list of brands that make ethical manufacturing a core priority. It's impossible for any brand to be fully sustainable, but by paying workers a fair wage, upcycling otherwise wasted textiles and imaginatively sourcing materials — these eight labels are proving its cool to care.
Continue scrolling to discover your new favorite sustainable brand.
View this post on Instagram
Based in both London and Stockholm, BITE refuses to sacrifice sustainability for luxury, expertly demonstrating that the two can not only co-exist, but enjoy a symbiotic relationship. 98.3 percent of the materials used to craft the elevated essentials are organic, recycled or low impact, delivering dresses with exaggerated hips made from recycled viscose, alongside sumptuous organic silk blazers.
View this post on Instagram
Jewelry and ceramics brand Completedworks creates timeless pieces made to last for decades as the statement accessories prioritize durable, recycled materials. Expert metalsmiths melt down reclaimed silver and repurposed gold, reducing its environmental impact, while taking the form of artfully made gold Scrunch earrings and sculptural rings.
View this post on Instagram
Worn by the likes of Saweetie and Selena Gomez, brand EB Denim embodies Gen Z's DIY spirit. Founded by Elena Bonvinci, the denim label reimagines worn out jeans into curve-hugging corsets and double hemmed mini-skirts.
View this post on Instagram

London-based sustainable jewelry brand Rat Betty features one-of-a-kind rings, bracelets and earrings, all made by hand and comprised of recycled sterling silver, sustainably sourced gold and previously loved gems.
View this post on Instagram
Milan-based accessories brand THEMOIRè continues to be a pioneer in innovative material solutions as it has dedicated itself to fabric research. The label offers footwear crafted from apple snake fabric, which is derived from apples, coffee PU, a textile made from coffee grounds powder and coconut fiber. Elsewhere, handbags are made with natural materials like cork and rafia, as well as eco fur.
View this post on Instagram
New York label Maria McMANUS takes a holistic approach to sustainability, presenting well-made and carefully considered clothing, while paying all of their workers a fair living wage. Elegant dresses and Princess Diana-worthy blazers owe their silhouettes to recycled, organic, natural, and biodegradable fibers, while less water and chemicals are used to eradicate waste.
View this post on Instagram
Positioning themselves as the antithesis to fast fashion, Muzungu Sisters focuses on hand-crafted timeless pieces, supporting generations of artisans. With the exception of swimwear, which is designed using recycled plastic bottles, the brand uses 100 percent natural biodegradable materials, guaranteeing their items are compostable, rather than sitting in landfills.
View this post on Instagram
Founded by two friends Para Hamilton and Shafiq Hassan, Ninety Percent lives up to its name, sharing 90 percent of the proceeds from each collection with four charities, giving shoppers the chance to decide where the funds go as well. The philanthropic label also favors all vegan fabric and utilizes natural, renewable and certified organic materials, cleverly opting for Bio Mother of Pearl to replace plastic-based, ivory and shell buttons.
---
Share this article