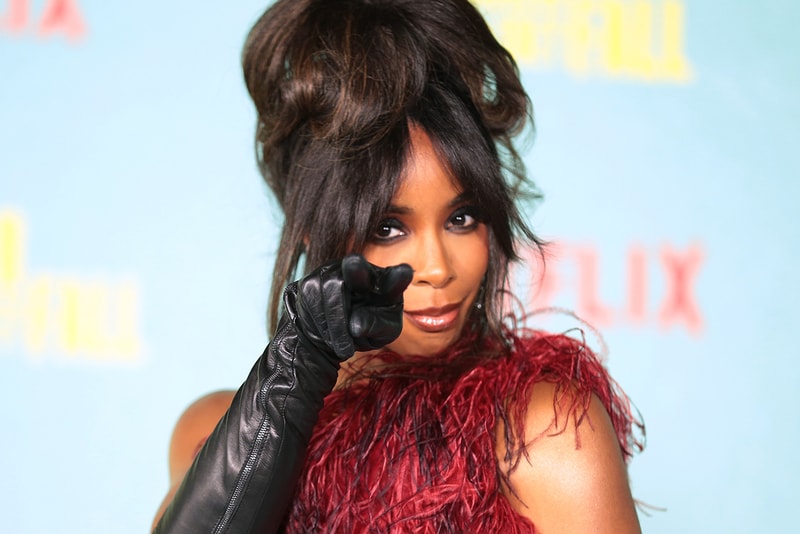 Beauty
Kelly Rowland IG Glam Transformation Shows Why She's the Blueprint for the Brown Baddies
The "Chocolate Barbie" strikes again.
Kelly Rowland IG Glam Transformation Shows Why She's the Blueprint for the Brown Baddies
The "Chocolate Barbie" strikes again.
Kelly Rowland is affectionately known as the "Godiva Barbie." And although she's a beautiful human inside and out, her physical appearance will tell you everything you need to know about her given title — especially when she gets into her bag. The star took to Instagram with her glam squad with BTS shots of her getting ready for the Fear of God runway show in Los Angeles, and we have to say: Dammnnnnnn.
Her team of industry professionals included makeup artist Wendi Miyake and her go-to hairstylist JStayReady (Jared) Henderson and my goodness did they deliver the most incredible look of the week for the artist.
While Kelly is having her glam done in the clips, you can hear neo-soul R&B in the background, which evokes a different type of vibe, setting your process up for the most beautiful success. Henderson and Kelly even dish about her tresses and the look they were opting for instead of her signature highlights — they landed on a true brown tone.
View this post on Instagram
Of course for the brown baddie, no look is ever complete without adding a signature lip. The fans were going crazy over the lip combo Miyake served Kelly with. She readily shared with everyone that the products used were MAC Cosmetics OG lip liner in "Cork" and "Chestnut" on the perimeter of the lips for the perfect blend.
If you know about MAC's "Cork" lipliner — you're one of the girls that get it.
View this post on Instagram
---
Share this article