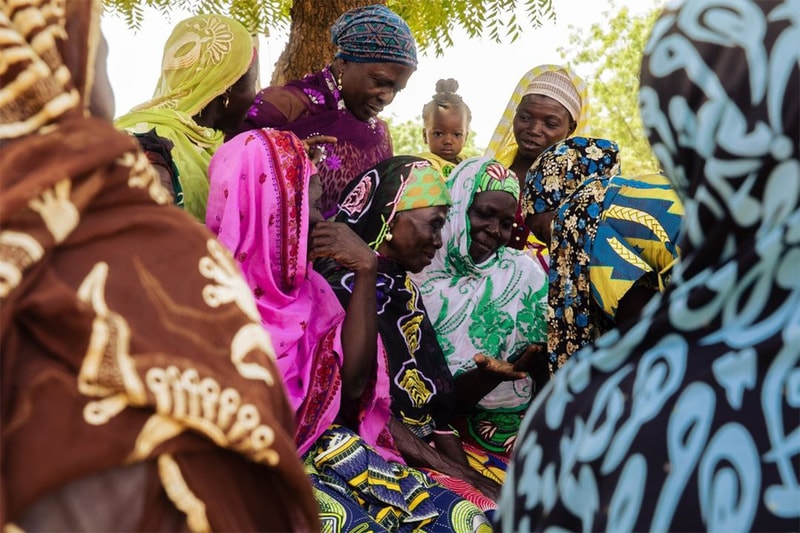 Beauty
Sustainability Is Nothing New for Black-Owned Beauty Brands — It Is Simply Tradition
Educating and supporting our community in sustainability has always been a part of Black beauty culture globally," — Hanahana Beauty Founder, Abena Boamah
Sustainability Is Nothing New for Black-Owned Beauty Brands — It Is Simply Tradition
Educating and supporting our community in sustainability has always been a part of Black beauty culture globally," — Hanahana Beauty Founder, Abena Boamah
For the beauty industry, eco-conscious consumerism is quite the rave. Brands across all beauty categories, from everyday essentials in the skincare, haircare and body care verticals to the luxury desires of fragrance and makeup, have taken to this one buzzword we all know: Sustainability. But what exactly is suitability? The truth is that when it comes to BIPOC brands, being "green" wasn't a privilege of choice but rather a cultural necessity.
Within the last few years, a disturbing number of brands have taken a social and somewhat radical interest in going green and it leaves one to think: Could the model of sustainability be racist?
When one asks the question mentioned above and ties it into racism, "environmental racism" is one layer of unconscious blindspot that should be highlighted.
What is Environmental Racism?
Specifically for beauty, environmental racism is the deliberate decision to target certain communities, repackaging and reformulating personal and beauty care products meant for a specific demographic in hopes of recalibrating marketing efforts for a higher profit.
It is also considered to be "greenwashing," which ultimately leads to minority-level individuals being exposed to toxic products that weren't meant for their consumer background — marketing it all to "saving the earth" and being "accessible."
For brands commissioning research and development efforts, it is well-documented that communities of color and low-income communities are disenfranchised and significantly impacted by polluting industries as the cause and effect of brand's reaching to be sustainable.
What is the story?
When Black and Brown brands are ready for market, many of their stories and inspiration to start a beauty brand aren't because they're looking to fill a need on the market for the masses. It was out of dire need within their respective community. Many ingredients and resourcefulness down to packaging come from ancient traditions passed down from generation to generation.
"Sustainability may seem newer in the sense of marketability, but it's nothing new to Black-Owned brands," Abena Boamah, owner of Hanahana Beauty Founder, told Hypebae Beauty. "Sustainability from product creation, using natural/clean ingredients and also educating and supporting our community in sustainability has been a part of Black beauty culture globally.
For Bomah, her approach to beauty through Hanahana Beauty is with intention. "In my experience, I've always learned from my parents, especially my father, that when you approach business with intention, you have to look at sustainability holistically and with a strategy always to benefit communities that help sustain your business," Boamah shared. "We are committed to using clean and ethically sourced ingredients and working to leave the planet better than we found it."
View this post on Instagram
---
Share this article