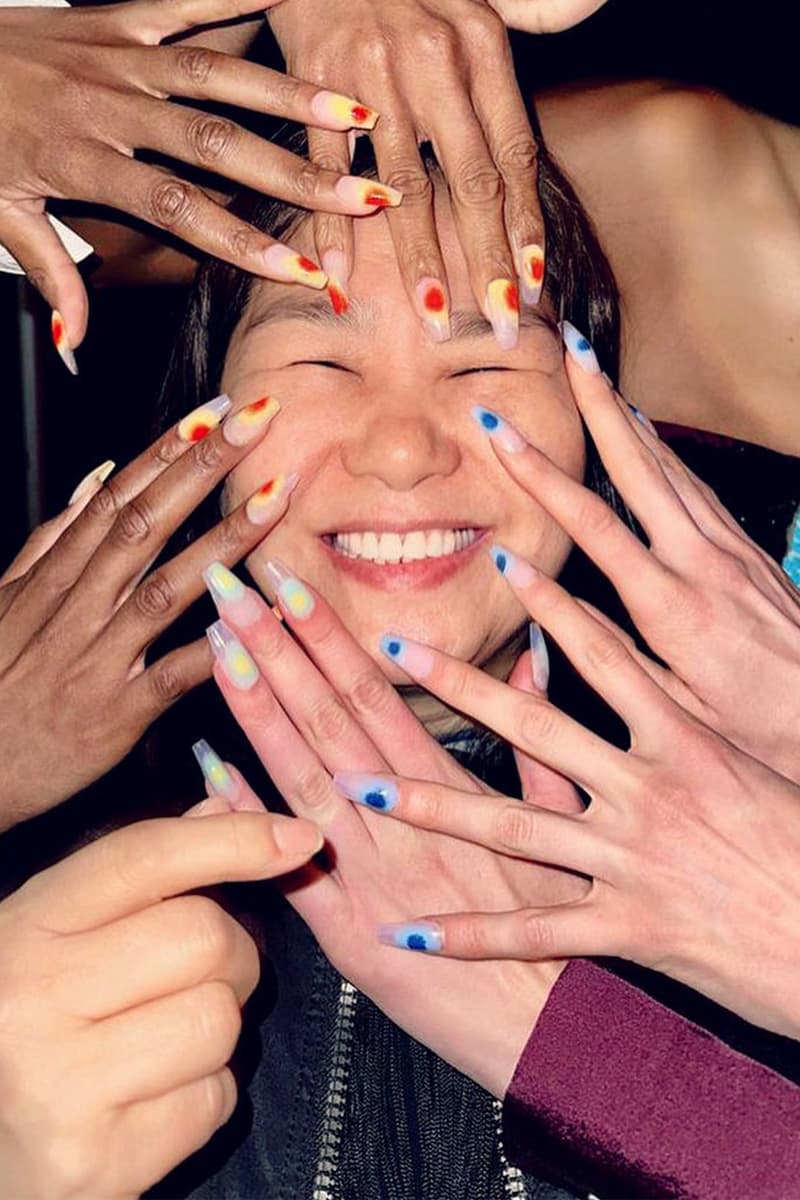 18 of the Coolest AAPI-Owned Beauty Brands That Put the "Hype" in Bae
From haircare down to nails — these are the brands you need in your IG shelfies.
Beauty
18 of the Coolest AAPI-Owned Beauty Brands That Put the "Hype" in Bae
From haircare down to nails — these are the brands you need in your IG shelfies.
When it comes to getting your "glow" on or partaking in popular TikTok trends like the gua sha method — AAPI beauty brands are single handedly the community to thank for these impactful and viral beauty moments.
Many of these "trends" aren't actual trends at all and are cultural practices passed down through generations of Asian and Pacific Islander communities and given to beauty enthusiasts as an undeserving gift by AAPI brand founders. Brands such as Hypebae's Beauty Awards Winner, Kulfi Beauty and haircare brand Ranavat's product practices are deeply rooted in South Asian traditions that are shaping today's global beauty industry with their next-level innovations and technologies.
When you show genuine support to AAPI-owned beauty brands, you're investing in minority communities, helping a founder keep the tradition of their ingredients and routines alive, and giving reverence where it's due rather than appropriation — and this is what it's all about.
Many amazing AAPI beauty brands are on the market, but we've rounded up our 18 favorites that deserve a space on your top shelf. Keep reading on for more.
Skincare Brands:
Glow Recipe
There's something to be said about how Glow Recipe transformed how we interact with fruits and skincare. All of their fruit-infused products are a major hit and they're the first K-beauty brand that introduced the masses to multi-step skin regimens.
View this post on Instagram
EADEM
EADEM is another Hypebae Beauty Awards Winner, which has quickly become one of the buzziest brands in the beauty space. Founders Alice Lin Glover and Marie Kouadio Amouzame are on the mission of retelling our approach to dark spots and hyperpigmentation with stellar products such as the "Milk Marvel" dark-spot serum and "Cloud Cushion" a niacinamide-infused moisturizer that will be your winning duo to taking your skin's confidence back.
View this post on Instagram
Hero Cosmetics
Co-founder and CEO of Hero Cosmetics, Ju Rhyu created the brand out of the desire to cultivate products that addressed breakouts and issue-prone skin. Hero Cosmetics' stellar "Mighty Patch" pimple stickers quickly helped the brand rise to popularity, helping Rhyu rewrite the narrative around what "good skin" really is.
View this post on Instagram

Tatcha
Tatcha, rooted in Japanese beauty practices, is known for its luxe and effective products and will leave you with that coveted "glow."
View this post on Instagram
U Beauty
U Beauty is definitely for "thee gworls" and rightfully so. Founded by OG beauty and fashion legend Tina Chen Craig, the brand offers elevated yet relevant products that will simplify your beauty routine, deliver results and allow you to indulge yourself richly from top to bottom.
View this post on Instagram
Soft Services
Glossier alumnae Annie Kreighbaum and Rebecca Zhou, founders of the art deco brand Soft Services, created body treatments that are more than deserving of the hype. The products come housed in super sleep packaging that is equipped with skin-changing formulas for sensitive skin concerns.
View this post on Instagram
Makeup Brands:
Kulfi Beauty
Kulfi Beauty's founder Priyanka Ganjoo celebrates her colorful South Asian community through the joy of makeup. The brand carries a beautiful range of kajal liners that evoke a desire to get creative and take the time to have fun and play with your glam.
View this post on Instagram
One/Size by Patrick Starrr
OG Filipinx American YouTube vlogger and beautypreneur Patrick Starrr created the first one-size-fits-all beauty brand that speaks directly to inclusivity and equality. The brand is meant for all but really is after the hearts of the girlies that love the power of a sickening beat 'zown.
View this post on Instagram
Patrick Ta Beauty
Vietnamese celebrity makeup artist Patrick Ta may be a celebrity makeup artist to the stars, but he created Patrick Ta Beauty with the girls who blush in mind. Enough said.
View this post on Instagram
Tower 28
Tower 28 makes beautiful products with one important thing in mind: sensitive skin. Everything from the line is hypoallergenic, non-comedogenic,, and dermatologist tested and approved.
View this post on Instagram
Youthforia
Youthforia has a vibrant collection of glam that includes mood blushes and lip glosses. The brand's formulas adhere to bio-based ingredients and follow Green Chemistry principles, which are good for you and your skin and the environment around you.
View this post on Instagram
Haircare Brands:
Ranavant
Founder Michelle Ranavat is recognized globally as a pioneer in the Ayurvedic skin and haircare space for developing unparalleled formulations. The products from the brand are a direct honor to Michelle's South Asian heritage. Each formula in the lineup infused with the highest caliber Ayurvedic ingredients for truly transformative skin and haircare results across all skin and hair types.
View this post on Instagram
Fable & Mane
Fable & Mane's haircare products are rooted in Ayurvedic secrets ingredients and beauty secrets from the founder and siblings Akash and Nikita Mehta's mother. The brand's heritage can be found in its hair oils and shampoos that work to keep tresses healthy and strong.
View this post on Instagram
Insert Name Here
This is the brand for girlies looking for sleek and pulled-back hair or textured drama. Insert Name Here hair pieces make styling your hair in celebrity-inspired looks a breeze.
View this post on Instagram
Nail Brands:
JinSoon
Korean-born Jin Soon Choi, the founder of JinSoon, is an expert nail artist who launched her eponymous nail polish brand and salons with an Asian-inspired focus and playful approach to manicures.
View this post on Instagram
Le Mini Macaron
Le Mini Macaron was founded and created by Christina Kao with the idea to make the process of at-home mani-pedis less daunting and more accessible. The brand quickly rose to viral popularity during the earlier days of the pandemic with its suite of nail tools and polishes that are easy to use and long-lasting.
View this post on Instagram
Fragrance Brands:
Elorea
Elorea, with its unisex scents, is the next level in K-beauty. Founded by a Korean-American couple, the collection honors and celebrates the heritage and cultural sensorial experience of South Korea.
View this post on Instagram
nette
Carol Han Pyle's brand Nette is known for its beautiful candles expanded into the fragrance category in 2023, creating a space for sustainable yet elevated fragrances.
View this post on Instagram
---
Share this article