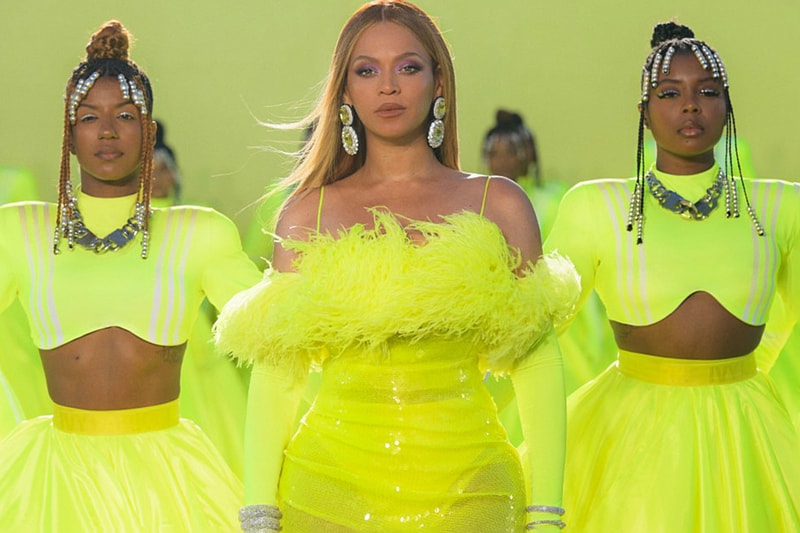 Beauty
Beyhive Alert: A Beyoncé Haircare Collection Could Be Coming Soon
"I can't wait for you to experience what I've been creating."
Beyhive Alert: A Beyoncé Haircare Collection Could Be Coming Soon
"I can't wait for you to experience what I've been creating."
All of the buzz the last few days has been about Beyonce slaying the Renaissance World Tour and also how delicious her hair has been thus far. Now, the generous Queen is still in the business of giving as she just shared a post to her personal Instagram implying a possible haircare line could be on the way…soon.
In an IG post, Bey shared an emotional handwritten note honoring "entrepreneurial women" she encountered as a little girl while she worked in her mother's (Tina Knowles) hair salon. In the first set of photos, the singer is perched in front of a mirror doing her hair — and of course as a person of the "Beyhive," I scrolled in to see barely-filled samples on the side of the vanity, which is a massive give away that our girl has been in the booth, cooking up some good ole' Creole hair magic.
Further in the note she shares, "Having learned so much on my hair journey, I've always dreamed of carrying on her legacy. I can't wait for you to experience what I've been creating." We are literally gagging.
Finally, we'll get the full scope of what keeps Bey's hair so flawless. In the meantime, we wait.
View this post on Instagram
---
Share this article