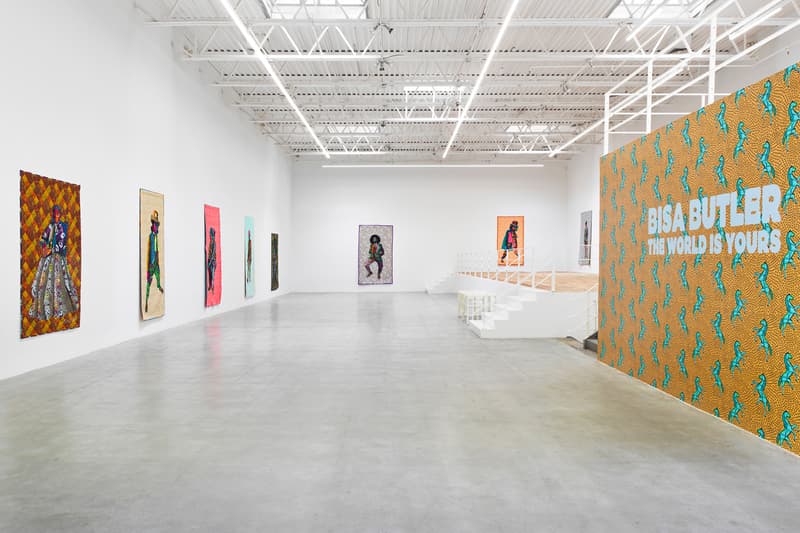 1 of 8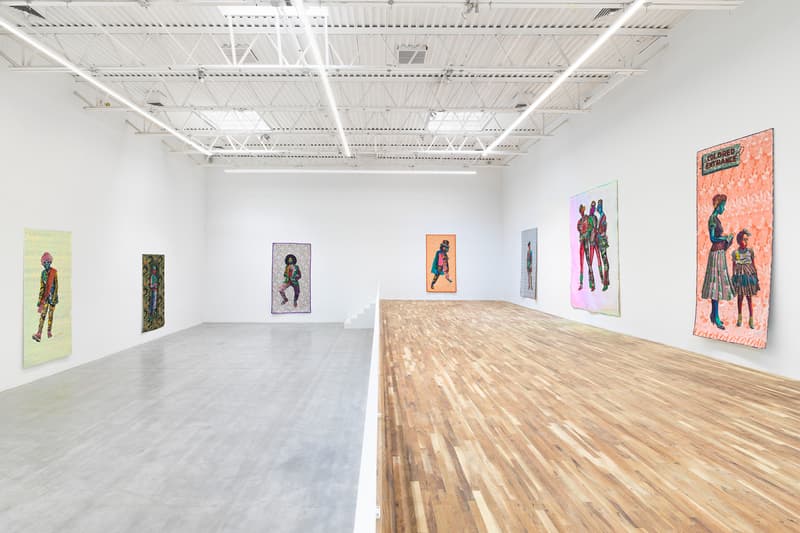 2 of 8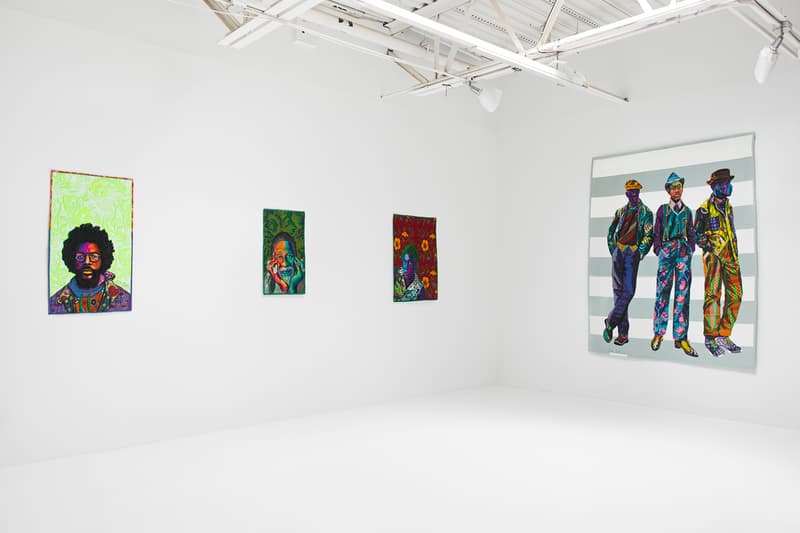 3 of 8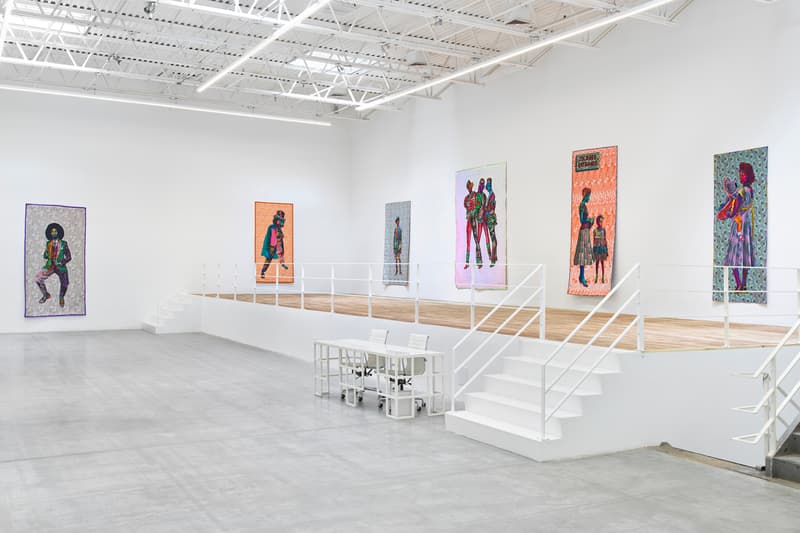 4 of 8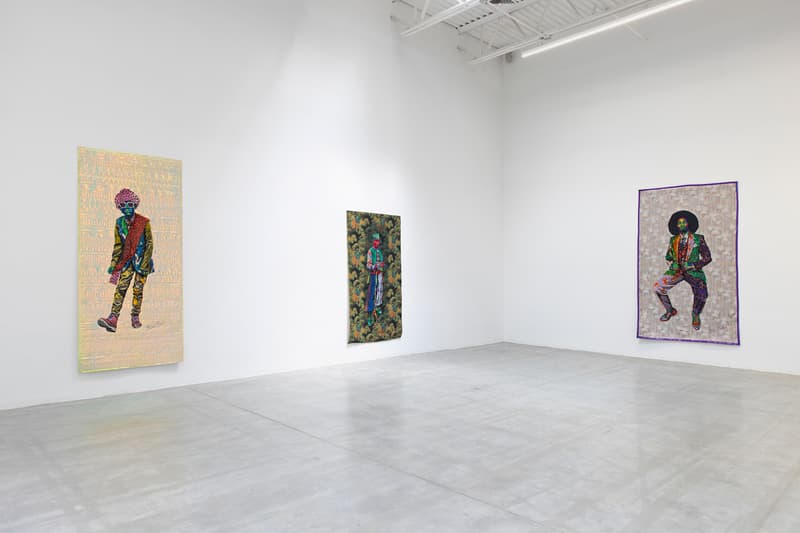 5 of 8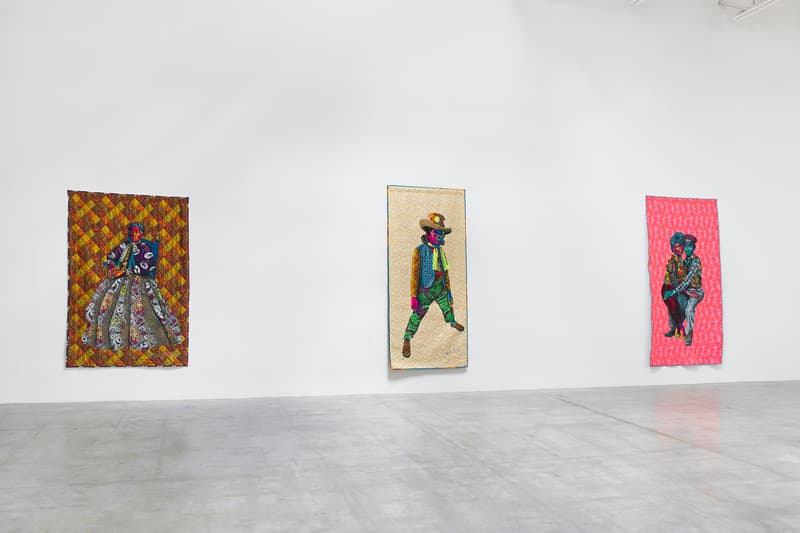 6 of 8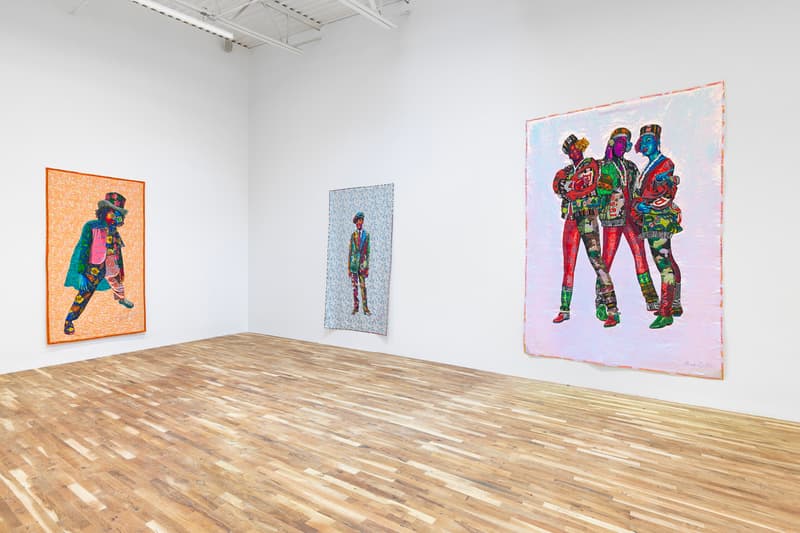 7 of 8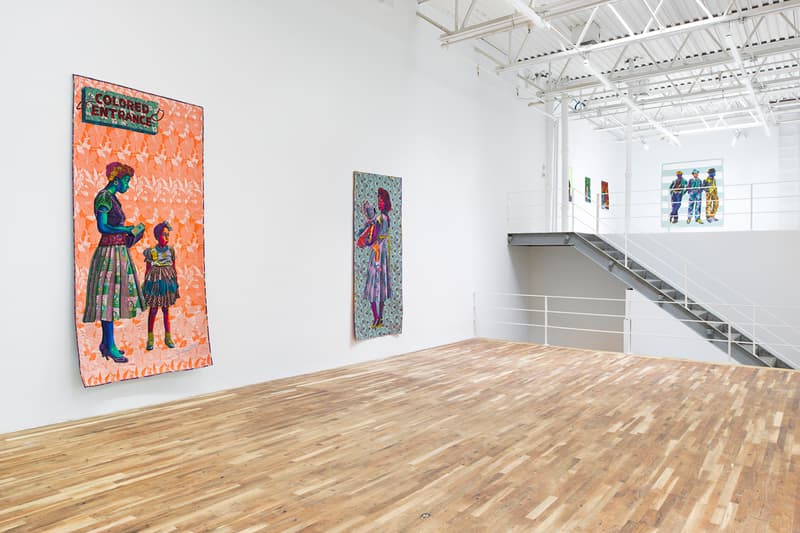 8 of 8
Art & Design
Bisa Butler's Latest Exhibition Offers Quilted Narratives About the Black Community's Resilience
On view at Jeffrey Deitch in New York until June 30.
Bisa Butler's Latest Exhibition Offers Quilted Narratives About the Black Community's Resilience
On view at Jeffrey Deitch in New York until June 30.
Renowned artist Bisa Butler captivates with empowering quilt creations depicting the resilience of the Black community. Her latest exhibition, "Reimagining Realities," showcased at Jeffrey Deitch in New York, presents large-scale quilts created in collaboration with photographers like Gordon Parks, Janette Beckman and Jamel Shabazz. Combining painting's vibrancy and photography's precision, Butler weaves textiles using Nigerian batiks, African wax-resist cotton and holographic vinyl fabrics.
Inspired by Nas' Illmatic, the exhibition subtly pays homage to the seminal record. Butler's quilts become a conversation among the photographers, subjects, herself and the audience, amplifying their visions through textiles. Beyond aesthetics, the exhibition's title, "A World Within Reach," echoes the song's message, encouraging resilience against prejudice and racism.
The artist shared in the show notes: "This show to remind all people who may have been mistreated through acts of prejudice and racism that this world also belongs to them. In fact, this world belongs to all of us, and it always has. The statement 'The World Is Yours' encourages people to stay the course and never stop trying to create the life they envision."
Butler's art invites viewers to experience her art at Jeffrey Deitch in New York until June 30. In case you missed it, Almine Rech Gallery's "Feeling of Light" exhibition celebrates love and remembrance.
Jeffrey Deitch
18 Wooster St
New York, NY 10013
---
Share this article