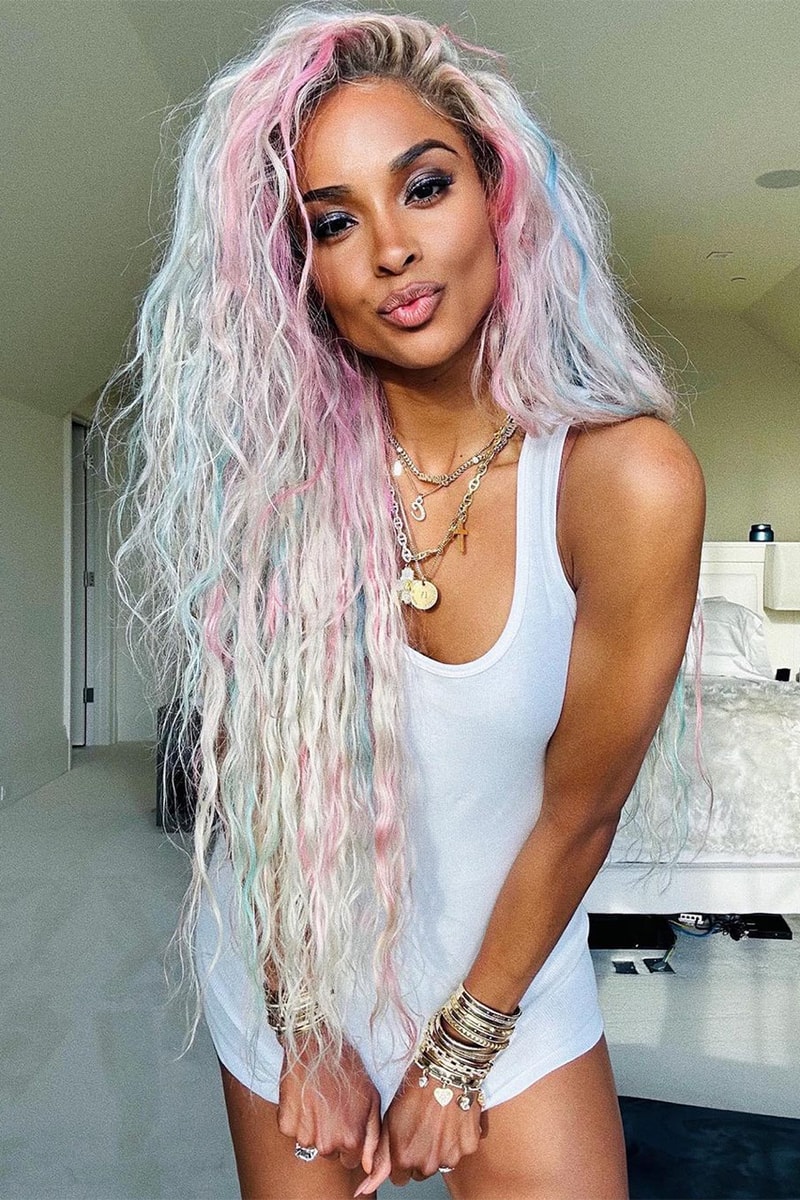 Why Does Ciara's "Glazed Chocolate" Bob Have So Much Bawdy?
The hair is a complete serve.
Ciara is definitely one of the gworls when it comes to displaying cutting-edge hairstyles and hair trends that all will want to emulate directly. She's known best for her quick chops be them a quick weave or wig install — they all eat. Her latest bob debut was nothing short of stunning and something we need to have a chat about.
The singer took to Instagram to reveal a blunt bob look that was filled with so much volume and bawdy. Serving model vibes on IG, the "glazed chocolate" bob giving the main character energy, was styled to be perched at chin-length, just barely sweeping one of the three-piece choker sets she was wearing. A deep-curve bang that sat off the front section of the hair blended into the rest of the sleek bob and birthed the bob's body overall.
This particular form of bob Cici is wearing is reminiscent of an ole' skool body wrap bob that down south girls are affectionately known for when it's time to give a new hair vibe. You only need a few hair rollers, a pair of good sheers and a blow dryer to achieve Ciara's stats. However, we always recommend bookmarking to show your stylist before your next appointment for the most professional and favorable results.
View this post on Instagram
---
Share this article