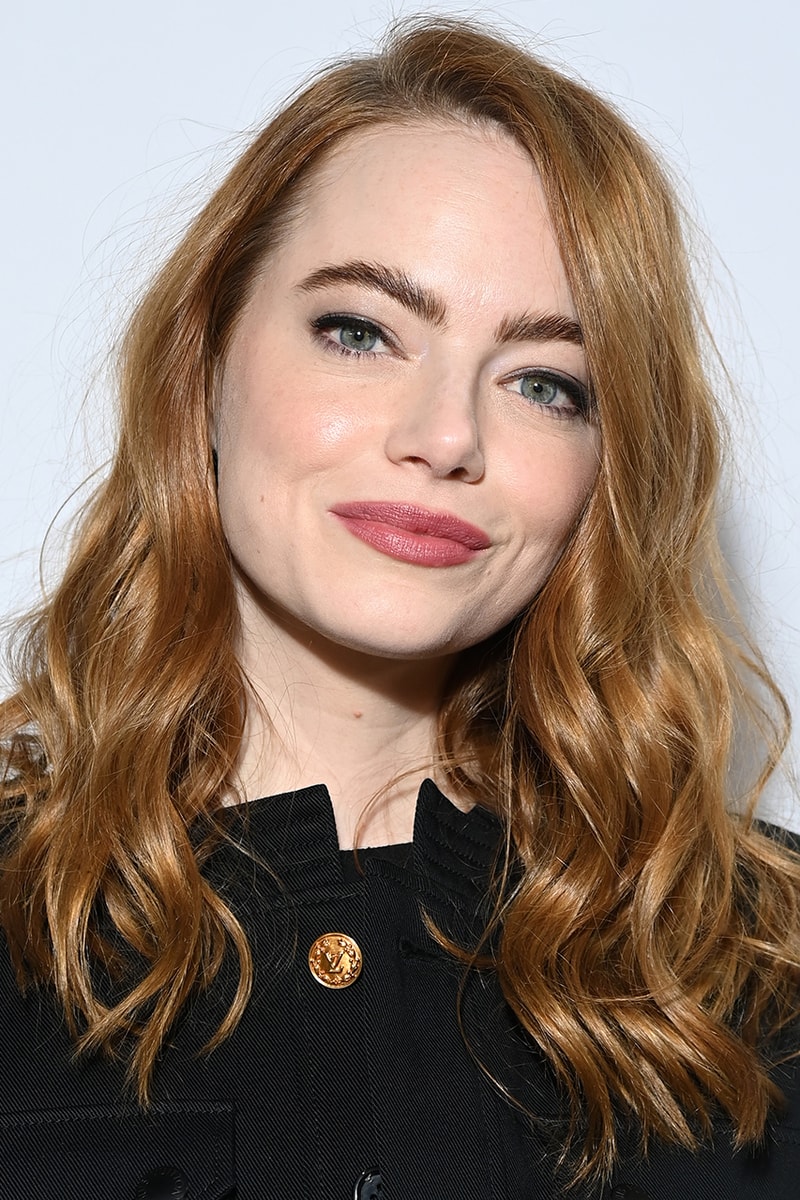 Emma Stone Trades in Signature Ginger-Red Bob for Jet Black Raven Tresses
Who even is she?
Emma Stone has traded her signature red tresses in for a jet-black XL install.
Nadia Stacey shared the major hair transformation on the set of Stone's upcoming film Poor Things, which is set to be released in September of 2023. While we don't have a look at the film's trailer just yet, the photo stills that Stacey shared are just enough as we're shocked by the actor's new look. As the stills are shot on the side profile of the starlet, the facial structure and the styling of the hair gives New Zealand singer Lorde at first glance — but it is indeed the great Emma Stone.
Her locks have been transformed from the ginger-red bob to a midnight black wig install or dyed extensions. The deets have yet to be released, so we're taking an educated guess. For the styling, Stacey opted for lived-in, air-dried mermaid waves, giving Stone midnight raven vibes.
The trailer should be dropping any day now so we can get a full view of the character Emma Stone and her new hair will be playing. But for now, take a closer look at the magic ahead.
View this post on Instagram
---
Share this article