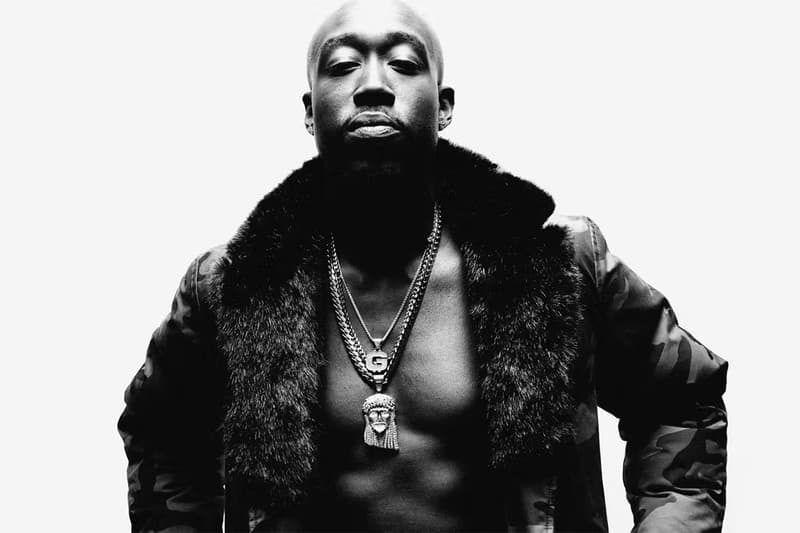 Sex & Dating
How Freddie Gibbs Fueled the "Pregnant Porn Star" Debate
Happy belated Mother's Day, I guess???
How Freddie Gibbs Fueled the "Pregnant Porn Star" Debate
Happy belated Mother's Day, I guess???
Known rapper Freddie Gibbs and his ex-partner Destini Fox went viral after her detailed Twitter exposé. Shortly thereafter, social media discovered her occupation in sex work and the rest is patriarchal history.
In early May, Fox detailed Gibbs' alleged gaslighting and denial of their child, who she revealed was not unexpected. Soon, Twitter unraveled into a frenzy with users rushing to give their two cents on the topic. In just a few days, onlookers began to piece together whom this woman was, a known pornstar who goes by "Destinicreams."
Gibbs, known for projects such as $oul $old $eparately, remained on the hush as the mother of his future child was dragged. Opinions on whether Fox should be respected due to her occupation became impossible to ignore and and people actually weighed in on whether she was deemed "respectable."
pregnant women should not be doing porn bra

— leigha ☆ (@gangstaonmyrock) May 13, 2023
This shit does not make sense to me.

I'm not into pregnancy as a porn category but like what's the problem?

Pregnant people fuck and unfortunately Americans need more money since theirs no paid leave

— AntiStreamerAktion (@MLDeVitoist) May 15, 2023
I think there's a huge difference between having sex while pregnant for the woman's own pleasure and sexualizing the pregnancy, which is what happens when making porn.

It's the same issue with porn depicting overly infantilized women-

— carlota ! (@TouchOfDynamite) May 15, 2023
"Pregnant women shouldn't be allowed to do porn it makes me sick" what I hear is that ur fine watching others be sexually exploited as long as it's someone visually appealing to you

— Frida People ☭♀ (@p_a_jackson) May 15, 2023
Women being shamed for their sexual choices is nothing new, but the discovery of pregnant women doing porn is new for many. Where some may not see an issue, Twitter continued to run with its hotcakes — problematic or not. So much so, that as Mother's Day approached, the timeline wanted to know one thing and one thing only: why are pregnant women creating porn? Is this problematic?
Fox shares her response below.
women don't just become moms and lose their sexuality ?? https://t.co/iTn2MdCc0K

— THE FIT MAMI (@destinicreams) May 15, 2023
---
Share this article