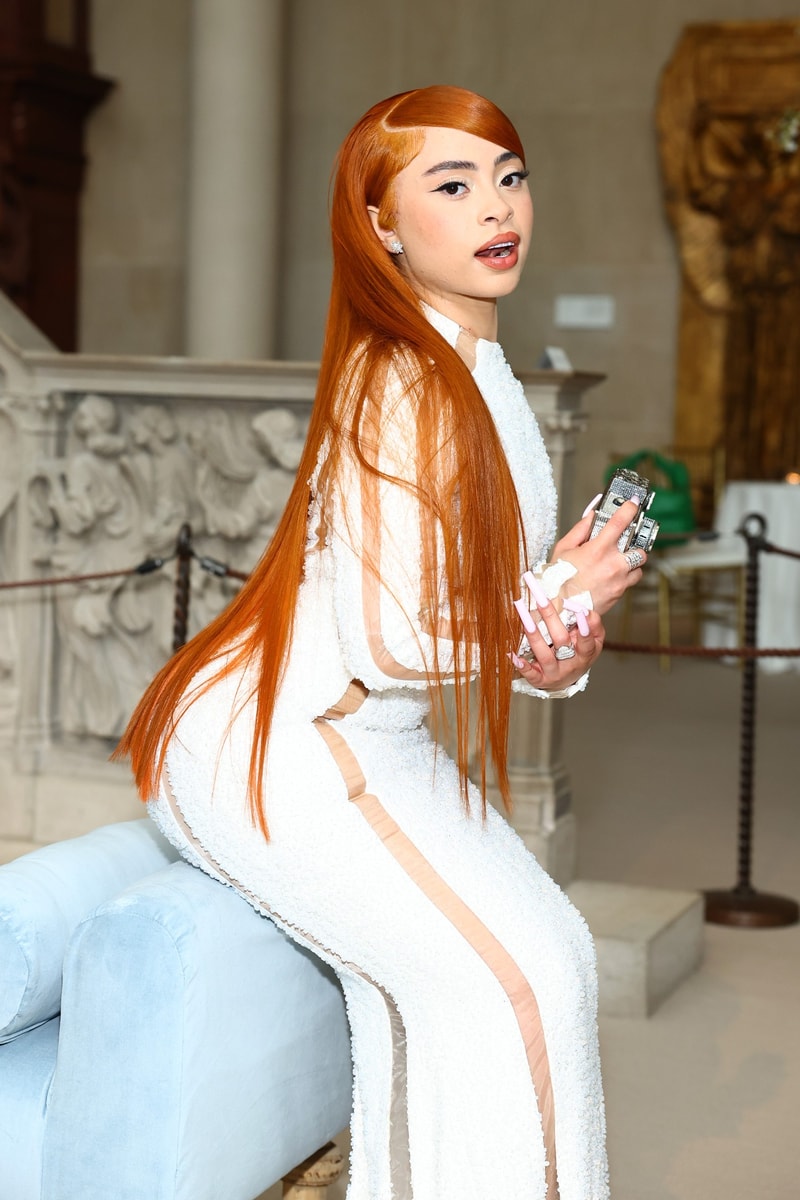 Ice Spice on Princess Diana Comparison and Releasing a Deluxe Album
Arriving in the summer.
Ice Spice may technically be considered a newcomer in rap, but she's already left her mark as the People's Princess, a reference to the late Princess Diana. The rapper shared how she feels about the comparison as well as how the nickname was given to her.
"I saw all of my supporters being like, 'She's the People's Princess! She's Princess Diana!'" she told Billboard in a new interview. "At first, I was confused. I was like, 'Um, Princess Diana? Out of everybody?' But [then] I was like, 'F-k it, she's iconic.'
In January, Ice dropped her debut Like..? And she's ready to drop new music this summer. "I just felt like people needed to hear some more music from me, before I gave them like an entire album," she explained. "So I was just like, let me put out a couple more songs. And just introduce myself really, because, you know, I just got here and I feel like people need to just hear a little bit more and just get more familiar with me. She's rare. She's one of a kind. And I think people seeing it now what I think is a lot more that we have in the pipeline. I'm gonna put out a deluxe this summer. Yes. So stay tuned for that. That's on the way. I love the songs that I'm making. So I think that's the most important part, just loving and having fun. People is gonna say Oh yeah, she's here to stay."
Stay tuned for more updates.
---
Share this article