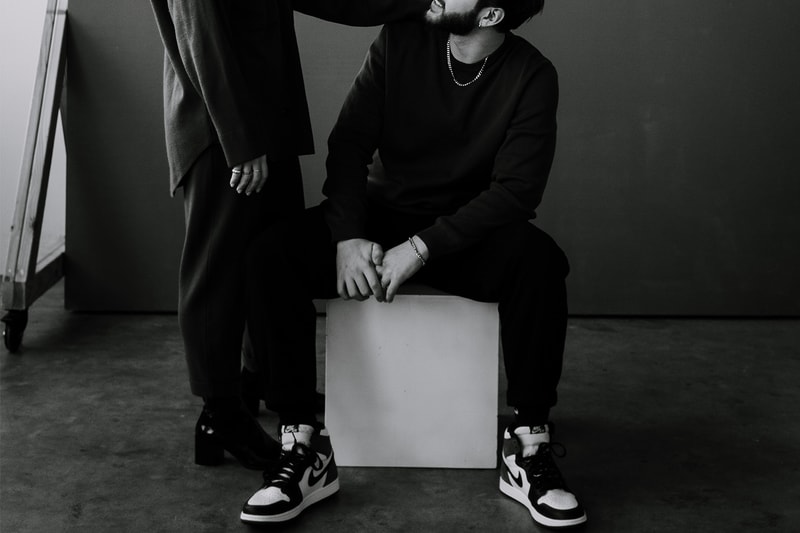 5 Signs You're Soft Parenting a Man-Child
How to spot a loser — and when to dump them.
In what may be the funniest dating trend rebrand, Gen Z revisits the "man-child" via TikTok — with a lesson in soft parenting.
Soft parenting, or gentle parenting for those unfamiliar, is a trending parenting style that "encourages a partnership between you and your child, to make choices based on an internal willingness instead of external pressures," shares leading preschool, Montessori.
View this post on Instagram
If you're a heterosexual woman, you've most likely endured your first man-child — a grown ass man, that acts like a f-cking child. You've seen it on TikTok from women complaining about their husbands as the comment section begs for divorce. Or on the flip side, the man who's over 30 and chooses to live with his mother. Yeah those. These patterns are undeniably cringey, but due to the patriarchy and sh-tty ideals such as "boys will be boys," its very common to excuse it. So much so, that your man-child of a boyfriend may be flying under the radar.
Recently, a new trend has gone viral on TikTok. Let us now introduce, soft parenting — meets man child. In these posts, Gen Zers and Millenials gladly reject any notion of raising a man child and for lack of a better term, its fucking hilarious.
In short, there's nothing worse than realizing your romantic partner is a f-cking loser. So to help you elevate your dating life, here are five signs you're soft parenting a man child by Condoms.uk's dating expert, Pippa Murphy.
1. Job? Where?
"A man-child might be unable to hold down a job for very long because he doesn't take his responsibilities seriously enough to do what it takes to keep it," Murphy shares. "He also may have been fired from multiple jobs due to poor performance or other issues related to his immaturity." He may also have an extreme lack of ambition that deep down, you find highly unattractive.
2. He's not emotionally supportive:
If emotional support feels like a distant concept with your partner — run. If "you feel like he doesn't care about what's going on in your life because all he does is focus on himself and his own problems," run. Another telltale sign is a lack of empathy. "He never shows empathy for the struggles you go through and instead makes fun of them or uses them as an opportunity to brag about how well he handles stress."
3. He doesn't take responsibility for his actions
"He blames everyone else for his mistakes, never taking responsibility for them himself. He'll blame you, his boss at work, or even the weather if something bad happens — and he never takes any responsibility himself because he's too busy making excuses."
4. He's jealous of other men
"He isn't very secure with himself and constantly worries about whether other guys are better than him," Murphy shares. "He might get jealous when you talk to another man or even just look at one in a way that could be interpreted as flirting. He'll accuse you of cheating on him even though there's no evidence whatsoever to support his claims."
5. His mother still completes his household duties:
For a man-child, being self-sufficient is not even an option. "He won't even think about doing these things for himself or asking someone else to do them for him," Musphy said. "When he finally moves out of his parent's house, chances are that he won't know how to cook or clean properly. And if you do decide to move in together with this guy, expect him to expect you to take care of these tasks while he sits around watching TV all day."
For more on sex and dating, elevate your sex appeal with MARIEMUR.
---
Share this article