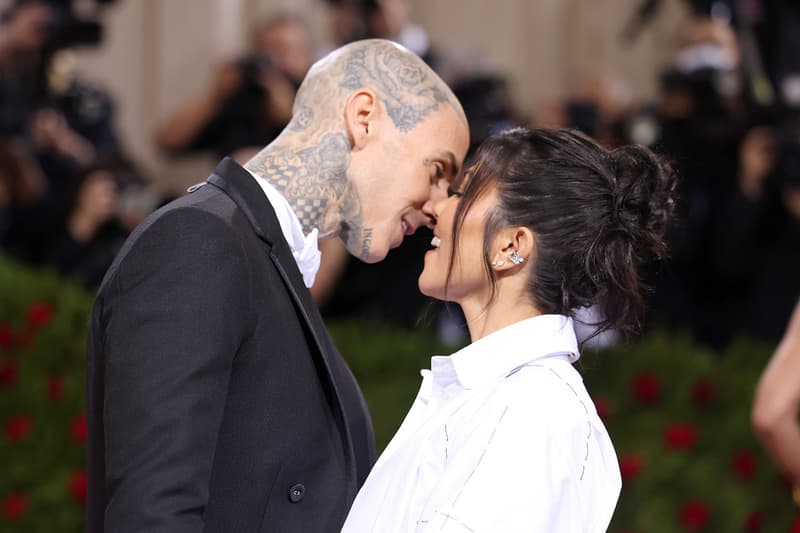 Kourtney Kardashian and Travis Barker Set Sex Record
All it takes is 15 minutes.
Kourtney Kardashian and Travis Barker are not exactly shy about their love for each other as the recently married couple have been open about flaunting their affection just about anywhere.
Now, the Poosh founder claims her and her rockstar beau have set a record for time spent in between the sheets. While the unapologetically romantic couple normally have sex "for hours" according to Kardashian, the energetic couple were able to cut it down to 15 minutes.
In the season three premiere of The Kardashians, which aired on Thursday, the youngest of the big three, Khloé, was instructed to give her big sister five more minutes because she was ovulating. While Barker and Kardashian previously attempted in vitro, they seem to be trying things the au natural way. Kourtney boasted that they could get the job done quickly, but it took fifteen minutes rather than five as Khloé timed her sister and brother-in-law's antics.
"By the way, that's record time."
"How, you've timed yourselves before?" Khloé asked.
"No, but I just know. It's usually like hours," Kourtney answered.
Nothing good ever came easy.
Share this article