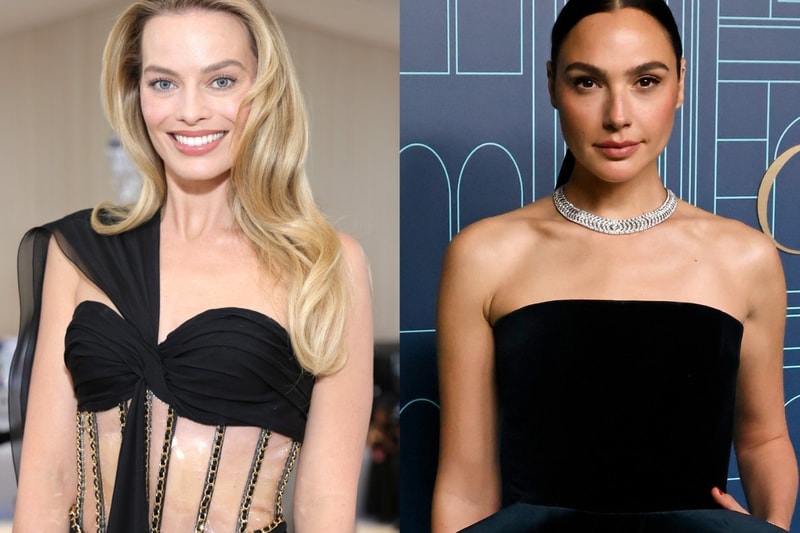 Margot Robbie Reveals She Used Gal Gadot as Inspiration for 'Barbie'
And here's why.
While many may feel that Margot Robbie makes the perfect Barbie, the Australian actor feels that Gal Gadot fits the protocol.
Robbie, who plays the main Barbie in Greta Gerwig's upcoming film of the same title, revealed that she used Gadot as inspiration for the iconic role. "Gal Gadot is Barbie energy," Robbie told Vogue in a new interview. "Because Gal Gadot is so impossibly beautiful, but you don't hate her for being that beautiful because she's so genuinely sincere, and she's so enthusiastically kind, that it's almost dorky. It's like right before being a dork."
Robbie also opened up about portraying Barbie and how it feels to be sexualized. "I'm like, 'Okay, she's a doll. She's a plastic doll. She doesn't have organs. If she doesn't have organs, she doesn't have reproductive organs. If she doesn't have reproductive organs, would she even feel sexual desire?' No, I don't think she could," Robbie explained. "She is sexualized. But she should never be sexy. People can project sex onto her. Yes, she can wear a short skirt, but because it's fun and pink. Not because she wanted you to see her butt."
Barbie hits theaters on July 21.
---
Share this article