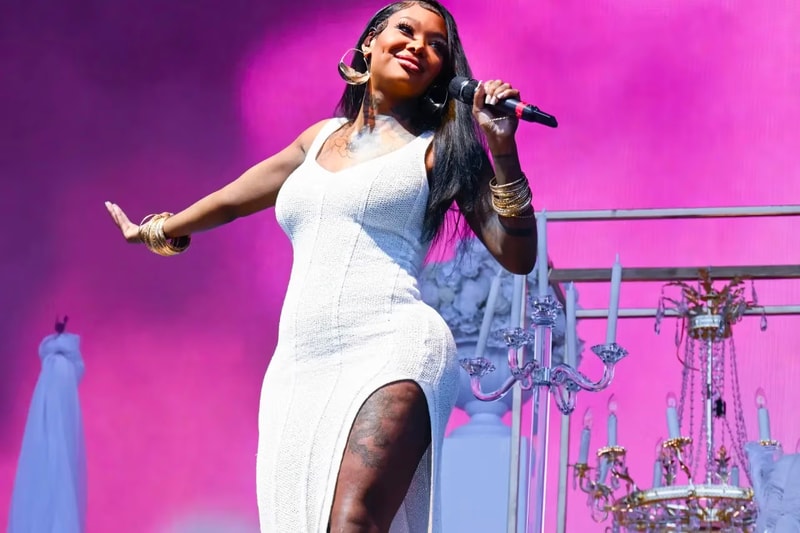 Sex & Dating
Summer Walker and Boyfriend Meech Spark Toxic Masculinity Debate
The phone call heard around the world.
Summer Walker and Boyfriend Meech Spark Toxic Masculinity Debate
The phone call heard around the world.
Recently confirmed celebrity couple Summer Walker and Meech are clearly madly in love — which of course in the age of the internet, has sparked a debate.
In a tweet that has since gone viral, Meech enjoys a romantic moment on the phone with Walker. It doesn't take long before his friend chimes in with a judgmental "here y'all go with all that lovey dovey a– sh-t.". And viewers were not amused.
Thoughts???
#LilMeech #SummerWalker #Lovelytitv pic.twitter.com/L7VAcq4Bkg

— lovelyti (@lovelyti) May 30, 2023
Ironically, Walker is proudly in her "Soft Life" era as her recent EP is proudly named. And it seems Meech is the perfect match for this era as he was quick to check his friend on his toxic behavior. "You're making me miss my girl," his friend eventually cowers in the background.
Thankfully, users are chiming in as the video floats the web to remind naysayers that toxic masculinity is "weird" for lack of a better term. Men have also uplifted the BMF star for his emotional availability. "What a shame," another continued. "I hope he ignore that noisy nonsense. In general, not everything needs to be shared online. Why not keep some moments personal…"
For more in sex and dating, check out Ask a (S)expert.
---
Share this article